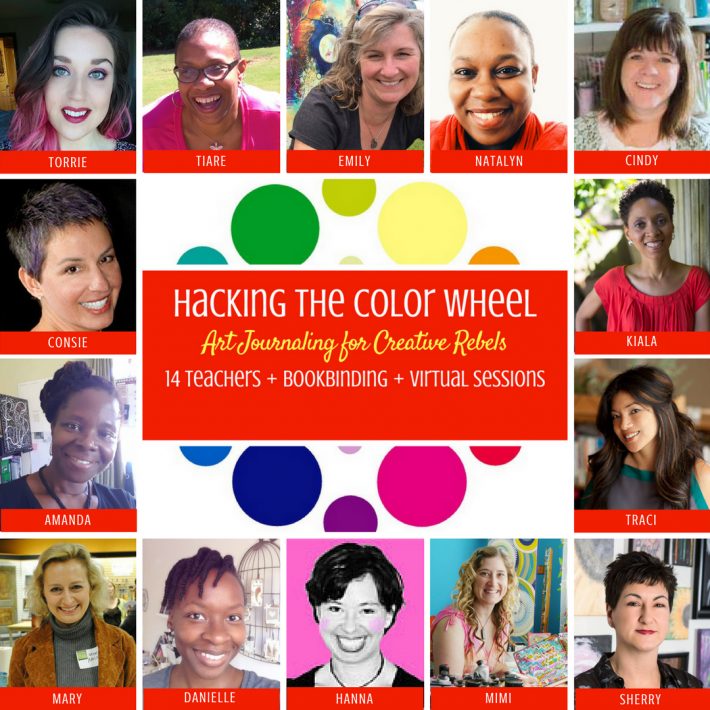 In Part 1 of Hacking The Color Wheel, you will focus on how to use colors in a variety of ways. From color wheels and swatches, to mono-color studies, color mixing, neons, and crazy color combinations, these classes are all about how you can use color to create a feeling, a mood, and/or a story about your past, your present and your future.
In my class, Neons: Light Up Your Page, you will learn new techniques to use neon paint mediums in your pages, how to balance neons with other colors. multiple page and project inspirations.
Join myself and 13 colorful and creative rebels as we journey together through lessons on bookbinding, color theory, techniques, mixed media spreads, and projects that will push the boundaries of color, art, and journaling. This course is hosted and run by Kiala Givehand, and it is self-directed.