Scandinavian Christmas Gift Tags Printable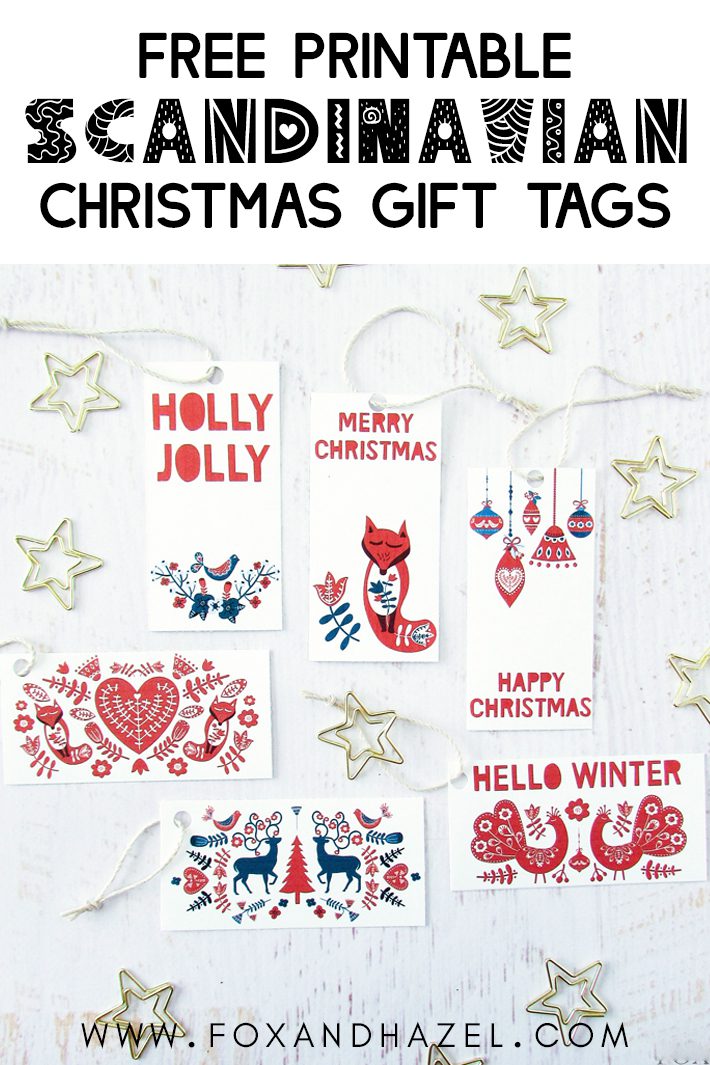 My Christmas decor around here is full-on Scandinavian-inspired – whites, creams, natural textures with a hint of gold and red. I've had a lifelong love for Scandinavian folk art, and when I became an adult it was the theme I wanted to go with for my holiday decor. To add even more folk art to your holidays, I've created this free set of printable Scandinavian Christmas gift tags. There are 6 designs and are the best last addition to a perfectly wrapped brown package!
My favourite design might just be the one with the bird couple. It's also appropriate for anyone celebrating any winter holiday. These little tags would also be a great addition to your Christmas table as place setting cards. I'm all about the dual-purpose use of things, so I love when a printable can double as another stationery item!
>I hope you'll love using these gift tags for your Christmas packages this year! I plan on using them for all my family gifts. I'm a couple weeks away from my due date with baby boy, so I will be doing the absolute easiest gift wrapping this year. Mama doesn't have time for fancy gift wrapping – just a nice brown paper package with a cute gift tag will do!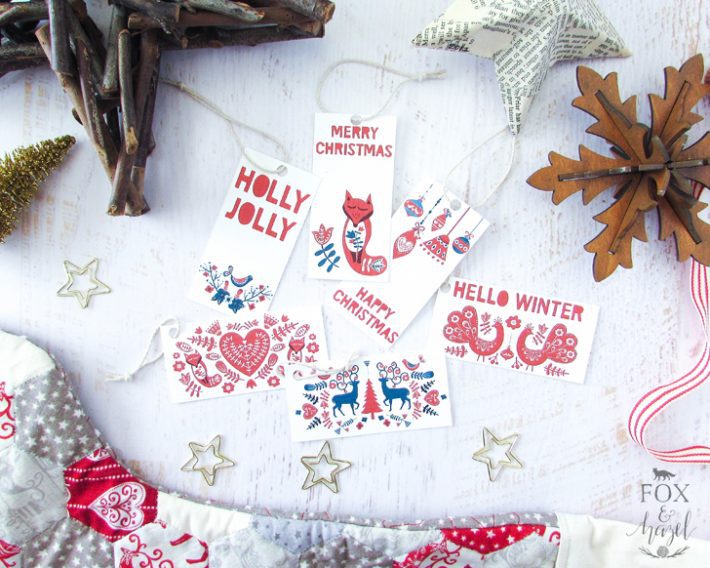 **Download the Scandinavian Christmas Gift Tags HERE**
These Scandinavian Christmas gift tags are for Personal Use Only. Be a nice human and do not re-distribute or sell.
If you love this post, you can say thanks in one of these ways!