Free Forest Animal Valentines Cards
Some links in this post are affiliate links to products I love!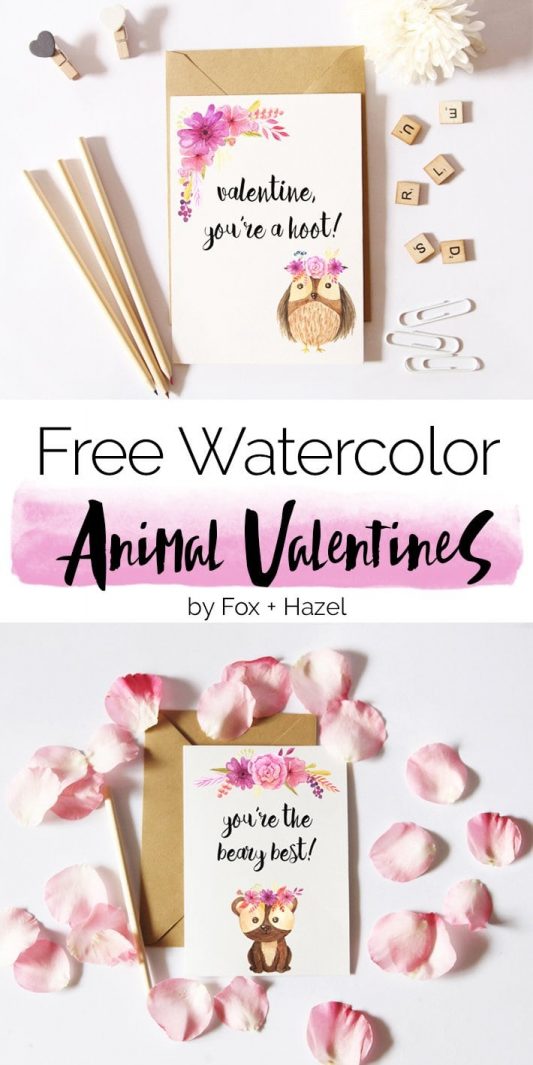 Watercolors + cute forest animals + florals = the cutest Valentine's Day cards you ever did see! These sweet forest animal Valentine's are just small enough that you can slip them into a lunch bag, a briefcase, your neighbour's mailbox, or add a treat for super cute class cards.
I'm not typically one to get excited about holidays, but I do really enjoy celebrating Valentine's day with everyone in my life. My husband and I get each other cards & treats, and now that we have a brood of children we like to let them know we love them too! We do every day of the year, but it's still fun to have one day to give a little extra love on!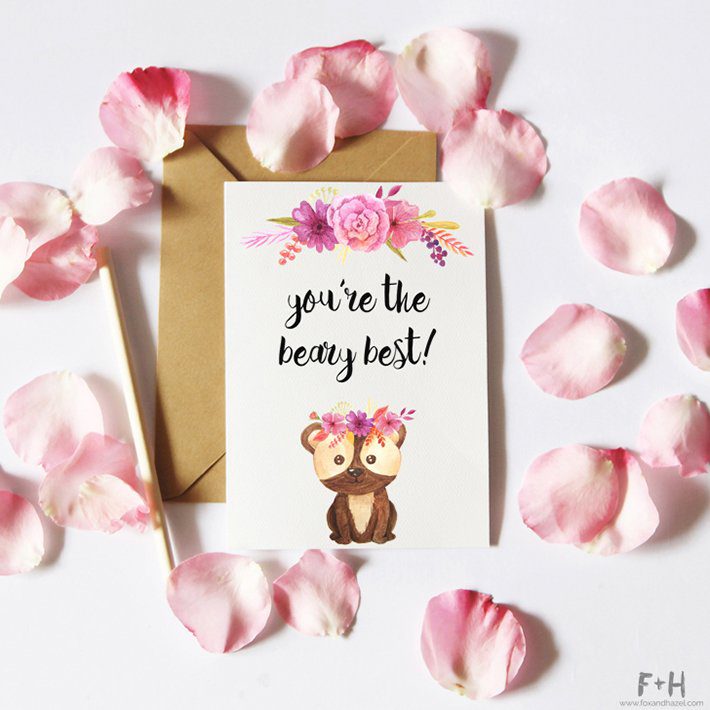 Since I'm really into V-day this year I made another set of cards to share with you. Yup! I'm just feeling the love these days (maybe it's all the post-pregnancy hormones and having a cute baby to snuggle!?). There are two versions of these: a flat version, and a folded card. They are just small, 2.5″ x 3.5″ so they can be added anywhere and given to everyone you desire! Just print, trim, fold and ta-da! I'm really partial to this adorable bear Valentine's Day card!
or click on the images above.
This download is for Personal Use Only. Please link back to this post when sharing.
Love this freebie? You can say thanks in one of these ways!
Download the elements used in this bear Valentine's Day card HERE and the font HERE.