Hand Lettered Donut Valentines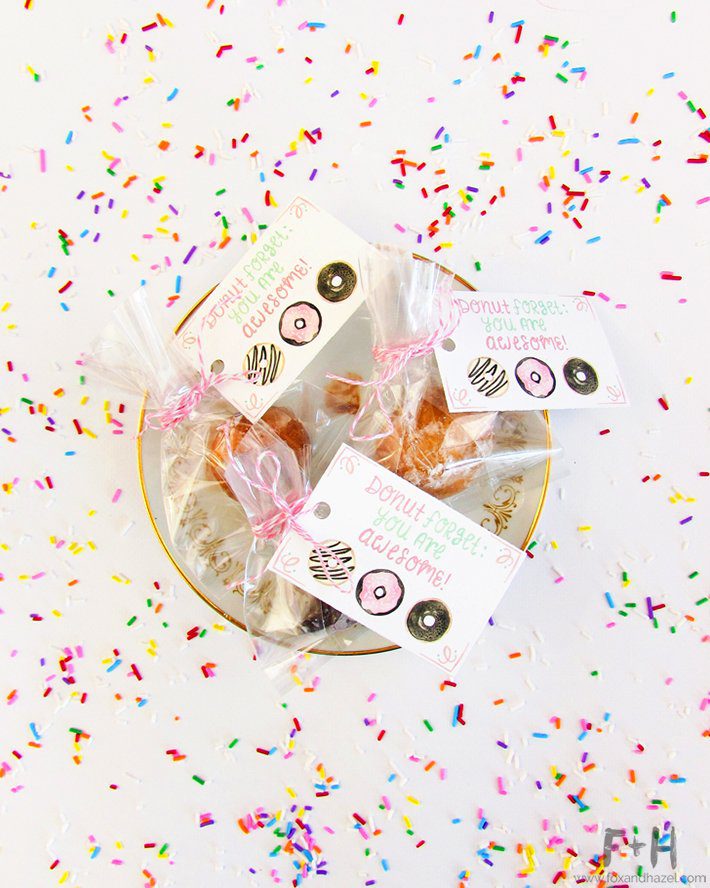 Okay, do you love donuts like I love doughnuts? They're the same thing, but I'm Canadian so we need those extra letters to remind us that these are delicious treats made of fried dough. Obvs. So to celebrate my love of donuts, I created these sweet donut Valentines for you. Because everyone needs more donuts in their lives.
All spelling aside, I am a hardcore doughnut fan. They are part of my lifeblood and needs for survival I mean – who doesn't have doughnuts on that list? And this is the first year that my oldest child is in school, which means we're gonna have to do some kind of Valentine's cards for her whole class. I think we'll skip the chocolate with the cards since I know we are still drowning in Christmas chocolate. But doughnuts on V-day? Um, YES, please! What kid isn't going to be a happy camper with a donut with their Valentine. None! Not a single child will be disappointed by doughnuts.
These donut Valentines tags are perfect for attaching on to a little bag with a donut hole (or Timbit if you're from up north.) to give to classmates, coworkers, friends and anyone else you think deserves to be reminded that they're totally awesome! They would also be great to add to a full-size donut for that special someone you know. Because I know I would love a big old donut for my Valentine's gift! If you want more easy ideas for Valentine's Day, be sure to check out my Easy Mixed Media Valentine Cards, these Free Forest Animal Valentines and 3 Watercolor Valentine's Cards!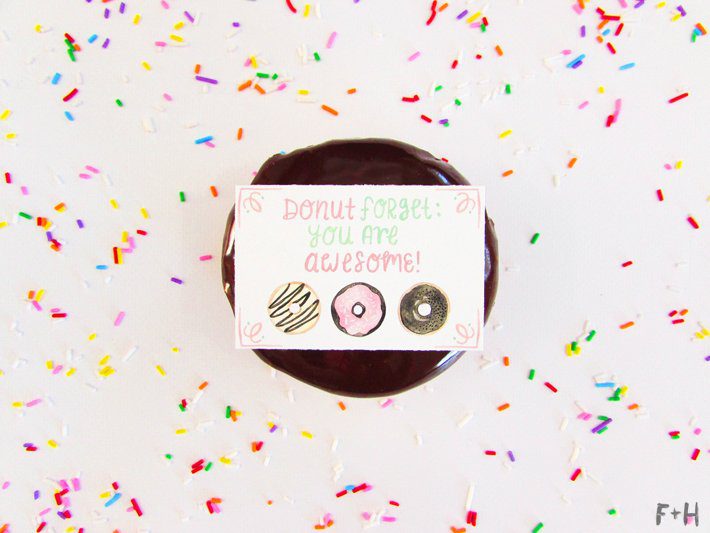 These bad boys are for personal use only, and may not be re-distributed.
Love these? You can say thanks in one of these ways!