Printable Valentine's Day Coloring Cards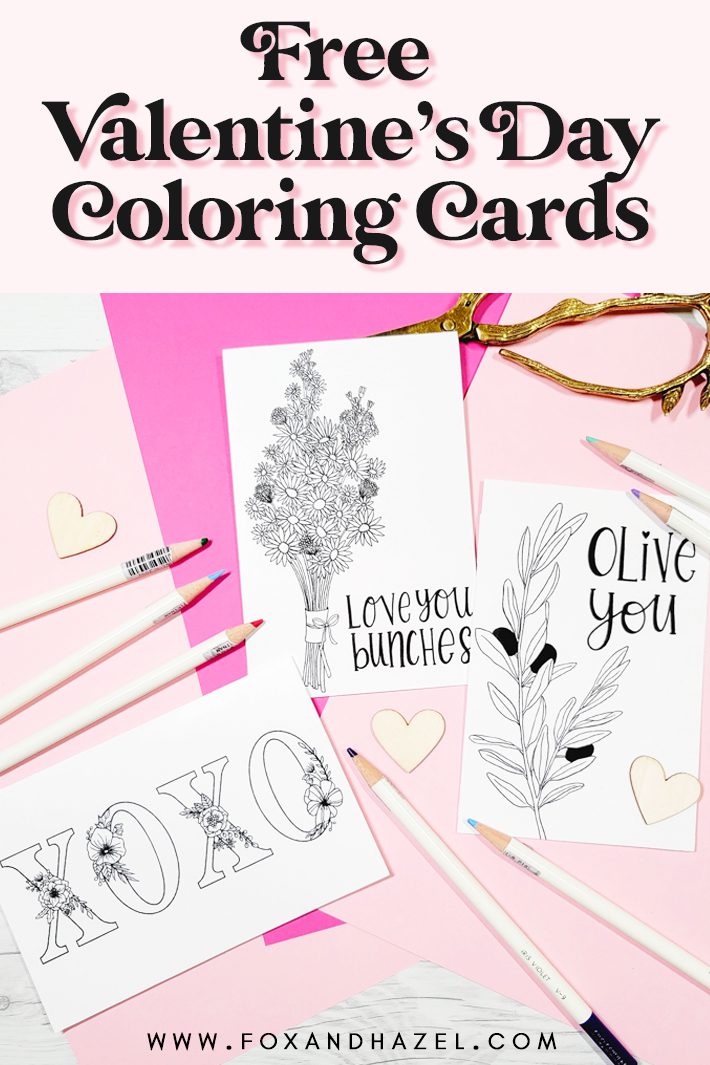 Another February is here, which means Valentine's Day is just around the corner. I've been at home with my kids in isolation after my family all caught Omicron. Being the mom, I of course somehow magically did not get it. Thankfully everyone had super mild symptoms, but we have mostly just feeling BORED. So, I figured if I was stuck at home with nowhere to go, I could at least spend some time drawing. These Valentine's Day coloring cards were so fun to draw up, but I always say that! I was inspired to create some more mature cards, rather than kid-focused ones. Those are a hoot to make too, but I love the idea of a handmade Valentine for your boo.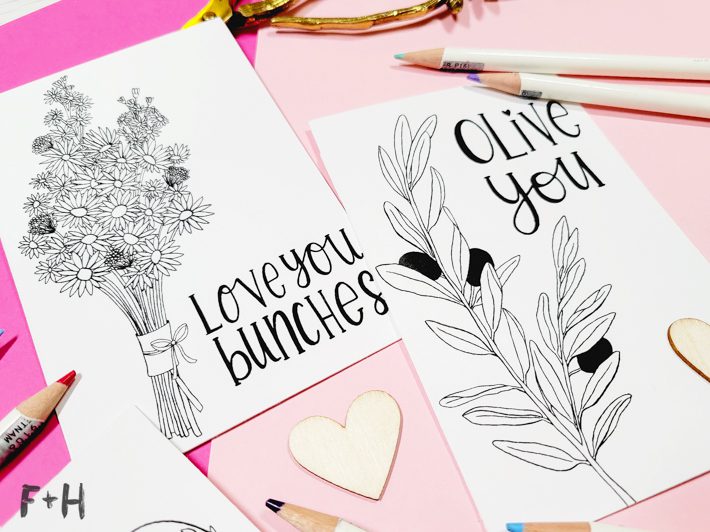 The first idea that came to mind was to draw an olive branch with "Olive You" next to it. Puns are my jam and I knew I was going to make it once I thought of it. Thankfully I turned this into a trio of Valentine's Day coloring cards for more options. Next up I knew I wanted to create a flower bouquet with the phrase "Love you bunches" next to it – who doesn't love bunches of flowers?? Especially daisies! This one was really fun to draw while I listened to one of my favourite podcasts. It's called Tenfold More Wicked and each season it covers a historical crime over multiple episodes and it's just so interesting. I mean, doesn't Valentine's Day just scream "murder podcast" to you too? Another podcast I listen to regularly is Cults and it talks about the endless amounts of cults there have been in the world. So when I draw these things to share on Fox + Hazel, just know I'm drawing listening to podcasts about murder and brainwashing.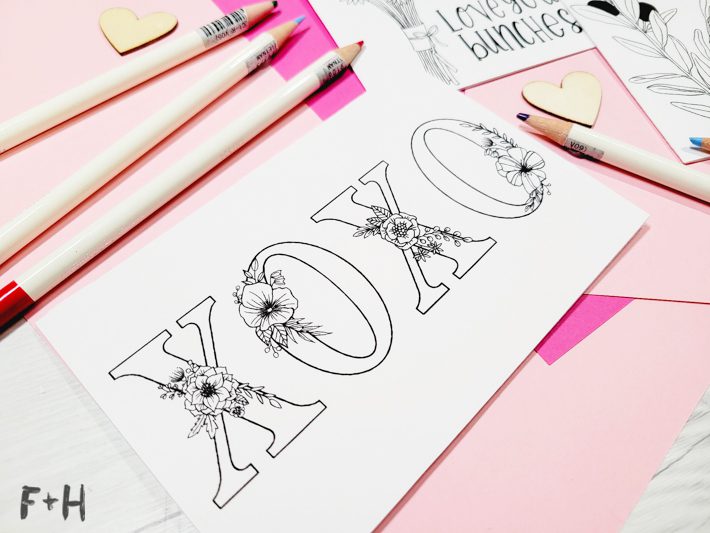 Lastly, for the last of my Valentine's Day coloring cards, my inspiration came from a paper card I saw on Pinterest. It had floral embellishments on the classic XOXO and I loved it. So, I drew up a line art version and I am beyond chuffed at how this one turned out. It's been a minute since I've drawn any florals for anything, so it was a nice change. There was a stage years ago where all I drew was flowers. Which is fine and they are lovely to draw, but I eventually moved on to other stuff. Like the unfinished pear painting that haunts me from the corner of my studio. Anyways, I hope you like these Valentine's Day colorings cards as much as I do! If you end up using one, I'd love to see it! You can tag me or message me on Instagram to share with me.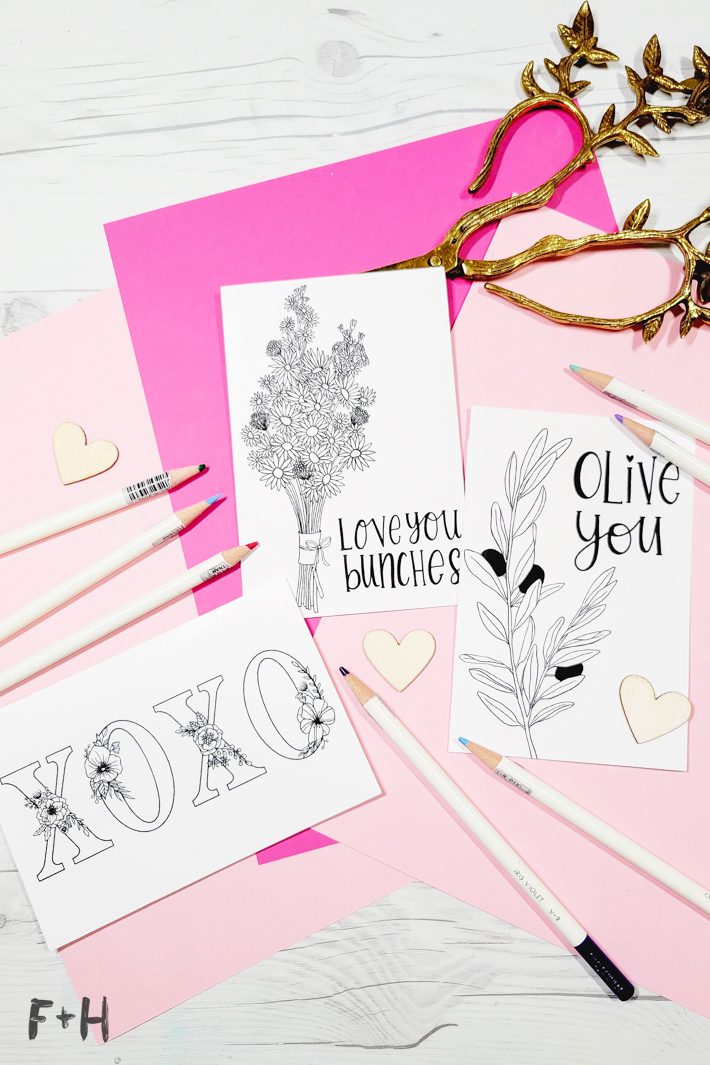 These free Valentine's Coloring Cards are for Personal Use Only. Do not re-distribute or sell. If you are a teacher, please feel free to use them in your classroom!
If you love this freebie, you can say thanks in one of these ways!