Free Printable I Spy Valentine Sheet
Valentine's day is just around the corner, so of course I had to draw an I spy sheet for it! This free printable I Spy valentine day sheet was probably my favourite one yet to make. Drawing all the cute hearts and doodles was really fun (and kind of relaxing?!) My girls helped me out with suggestions on what to draw. I think the sugar cookies might be my favourite doodle on there!
These I spy sheets are a great activity for the classroom for when students are done their work with some extra time. Last year I found out some family & other teachers were using my printables in their classrooms and it absolutely pleased me to no end. I think teachers are rock stars, so I'm happy to help make their classroom load the teensiest bit easier. So whether you're a teacher or not, I hope this little activity sheet can make Valentine's day a bit more fun!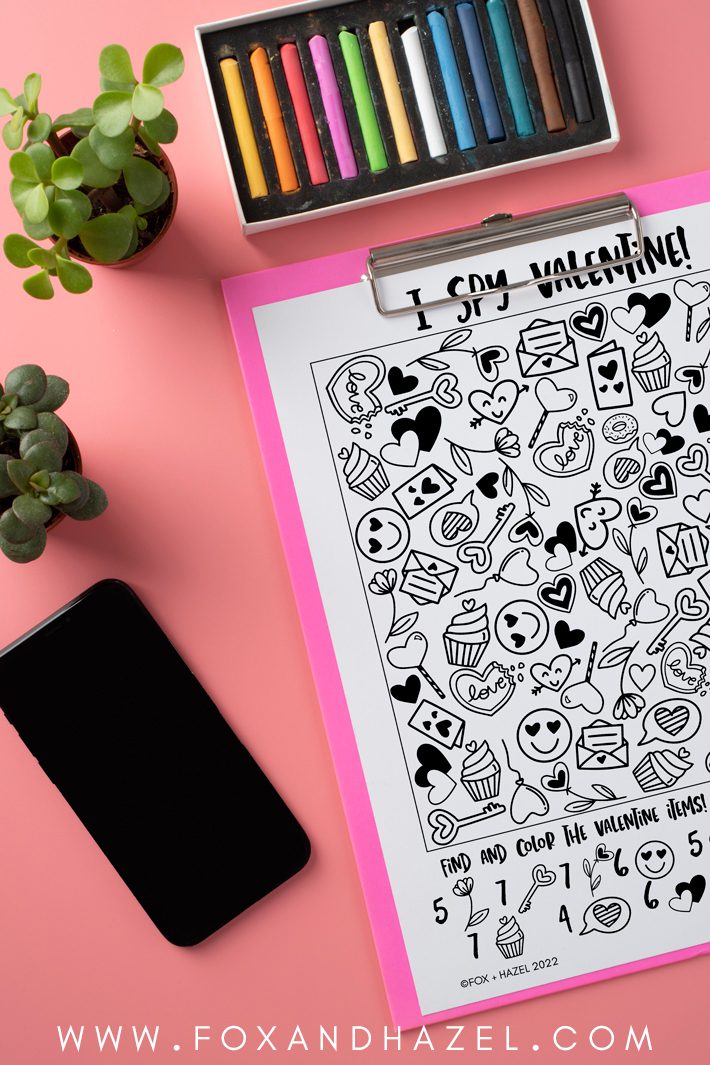 This free printable I spy activity sheet is for Personal Use Only. Do not re-distribute or sell. If you are a teacher, please feel free to use in your classroom!
If you love this freebie, you can say thanks in one of these ways!