Free Fruit Valentine's Day Cards
Some links in this post are affiliate links to products I love!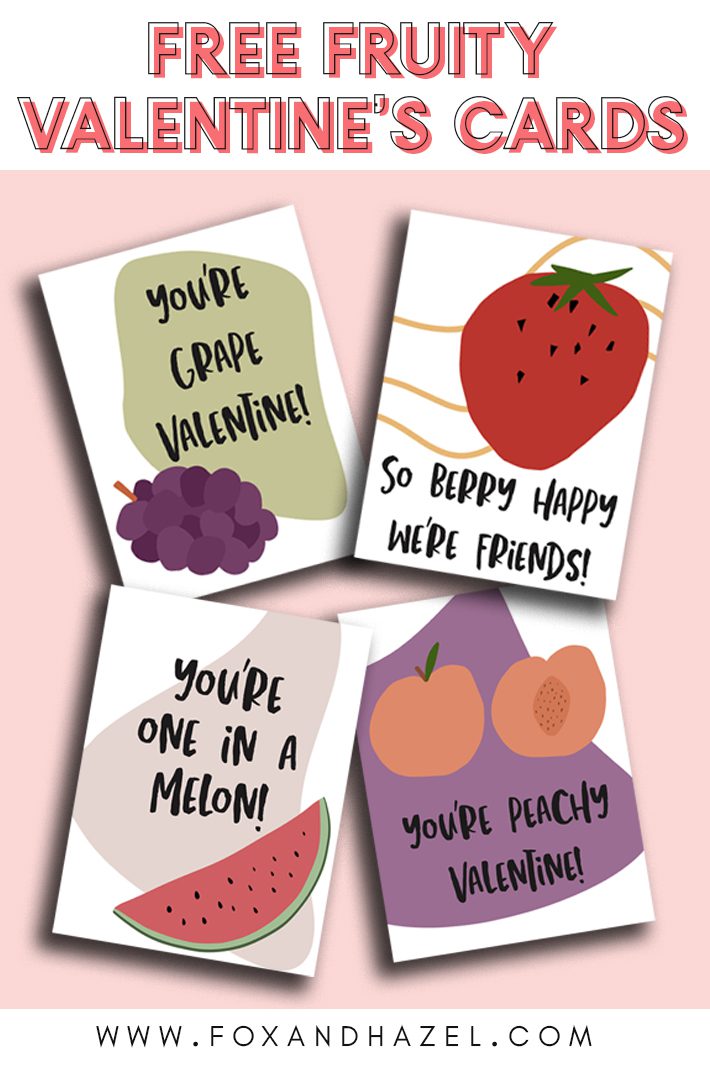 If you're scrambling for some last-minute class Valentine's cards, these are here to save the day! These fruit Valentine's Day cards are simple but funny with some fruit puns to make the kids laugh. I mean, who doesn't love a good pun?! As my kids get older, it's so much fun to hear them tell jokes to us. My almost 8-year-old is the joke master in our house, and she cracks us all up. Her specialty is puns, and she has some pretty good ones! These are great for class Valentine's because they're just 3″x 4″ big, and there are 6 to a sheet. So just print a couple of pages, cut and address them and they're done. My kids are old enough now that they write their own Valentine's cards to their classmates, which is so nice. Pair these with some fun treats like these slime hearts, or the ever-popular pop-its in bracelet form.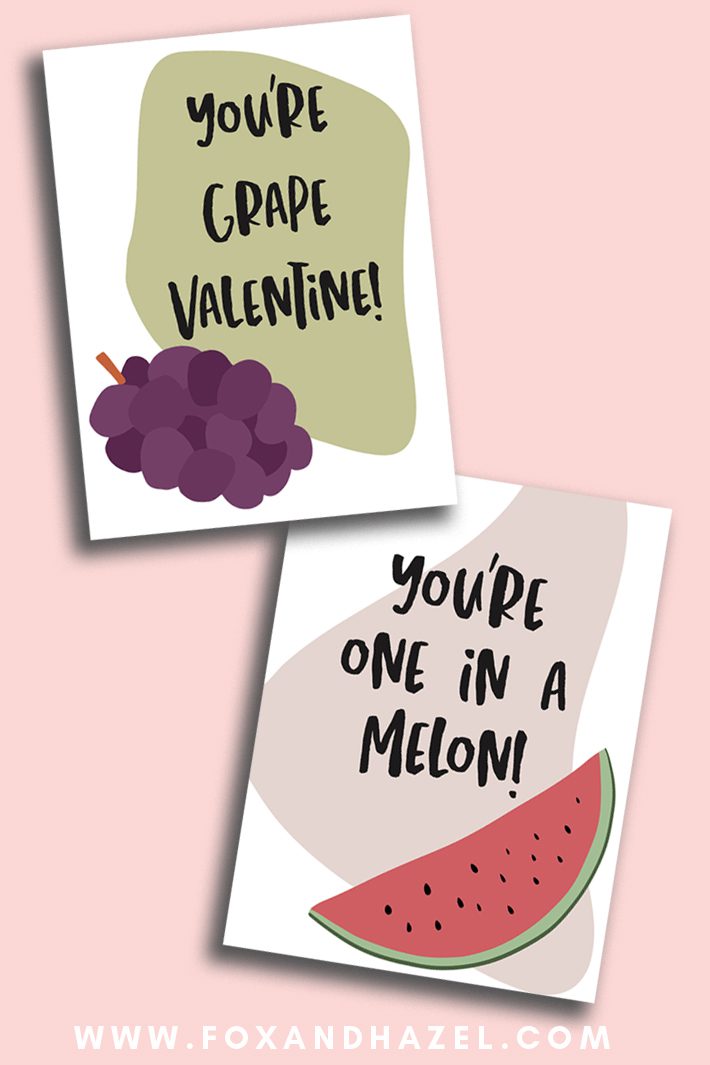 These little fruit Valentine's Day cards are also great for using year-round. The strawberry and watermelon ones would make great lunchbox notes for your kiddos too! I recently found these Lunchbox Jokes for my kids' lunches and they LOVE them. They love finding a funny joke with a note as a surprise. These Valentine's would be a fun lunchbox surprise too!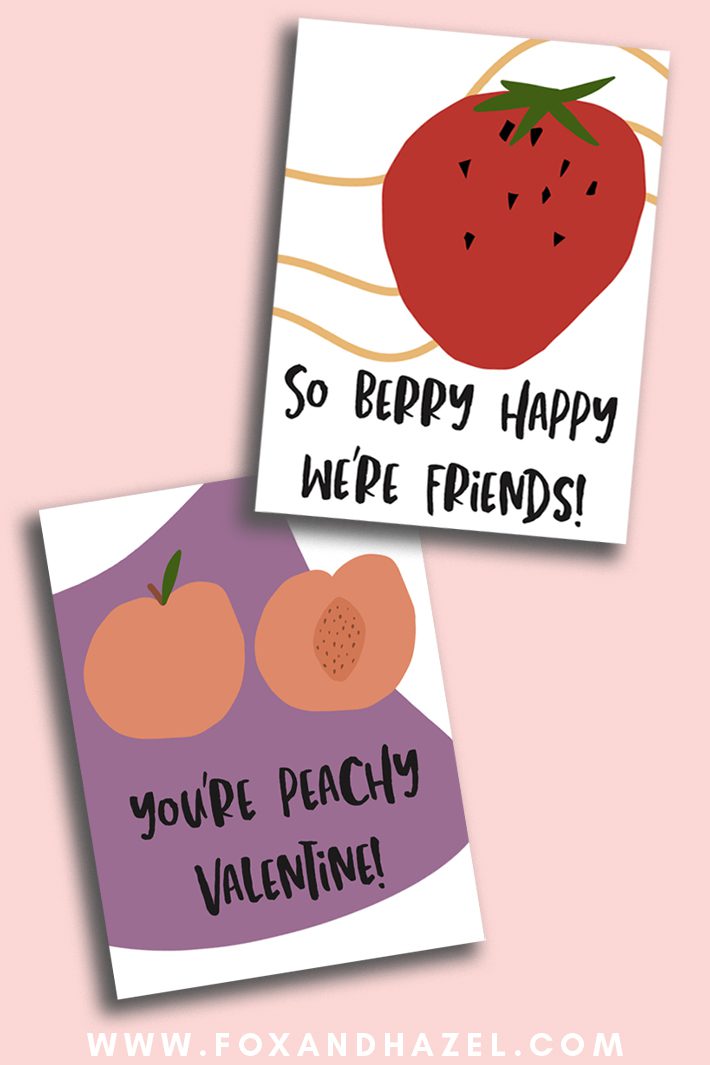 These printable fruit valentine's day cards are for Personal Use Only. Do not re-distribute or sell. If you are a teacher, please feel free to use in your classroom!
If you love this freebie, you can say thanks in one of these ways!