Ta Da! The 30 Day Watercolour Challenge!
Some links in this post are affiliate links to products I love!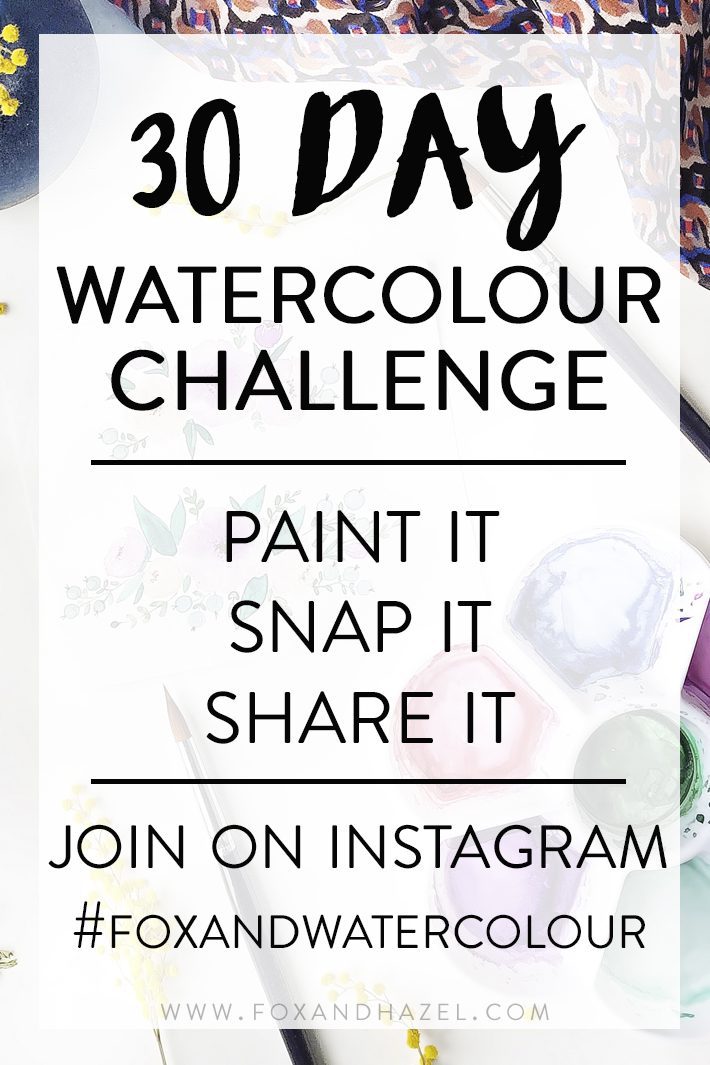 I really meant to get this post up sooner, but life happens (a lot of exciting life stuff, I might add!) so here we are.
Last month, I was determined to find a way to build some more community on Instagram. It is hands down my favourite social media platform. It's visual, it's quick, there are few political opinions, and people are much more interactive there.
I also really love watercolours, in case you haven't noticed!
So, upon further reflection and thinking of ways to connect more people, I dreamt up the 30 Day Watercolor Challenge. I wanted to make watercolours accessible, achievable, and enjoyable for everyone.
Join me & a community of creatives in painting watercolors every day for 30 days!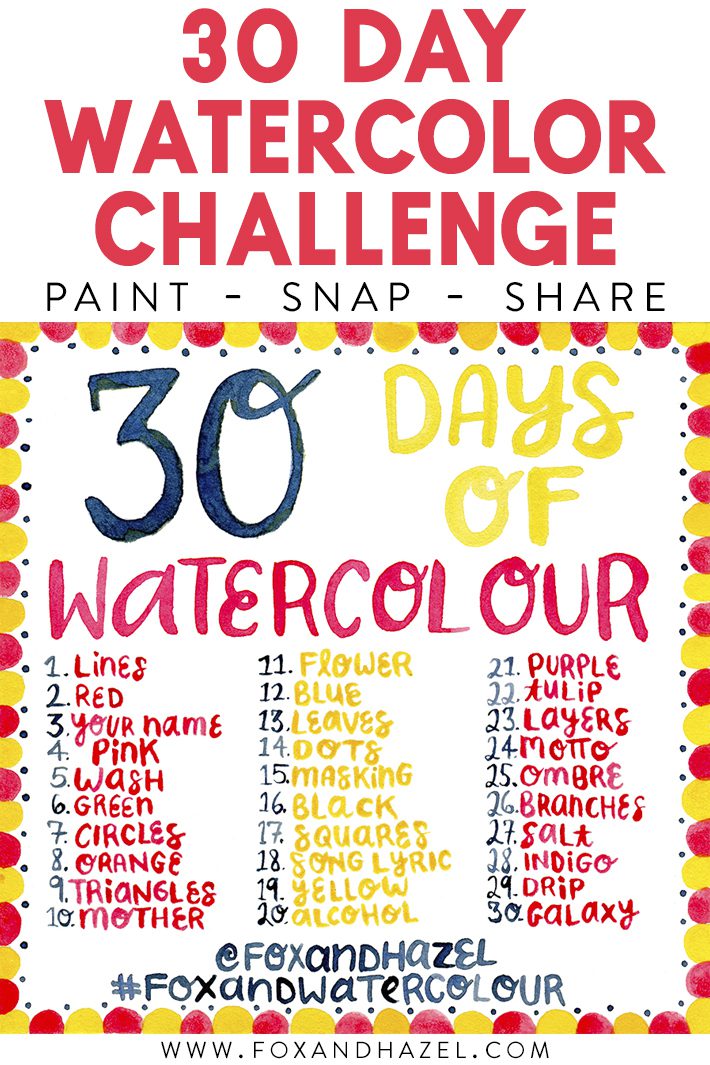 I know watercolors are a popular medium to use right now, and everyone wants to learn how. But starting can be scary, and often times we are worried about not being good enough. That's why I made this watercolor challenge – so you can learn without feeling like you're not good enough. These prompts are designed to be interpreted however you want. Make them as simple or as intricate as you'd like – there's literally no wrong way to go about it!
And you know what the absolute best part is?
Everyone who's sharing their quick paintings is taking the time to look at other's work and encourage each other. Which is all I wanted with this project. I want people to come together for the love of creating. And it's happening! And I can't handle! Ask my husband how many times I've shoved my phone in his face this week while saying "LOOK AT THE HASHTAG COUNT!" I am just outta my skin about this. I love creating and I love encouraging others to create.
Here's a recap of my paintings I did for the first 7 days of prompts.
If you are reading this thinking "I totally missed out, man!" do not fret – you haven't missed out! You can jump into the watercolor challenge right now and join the posse in stretching those watercolour skillz. This community and challenge is for everyone and anyone who wants to learn more about watercolors.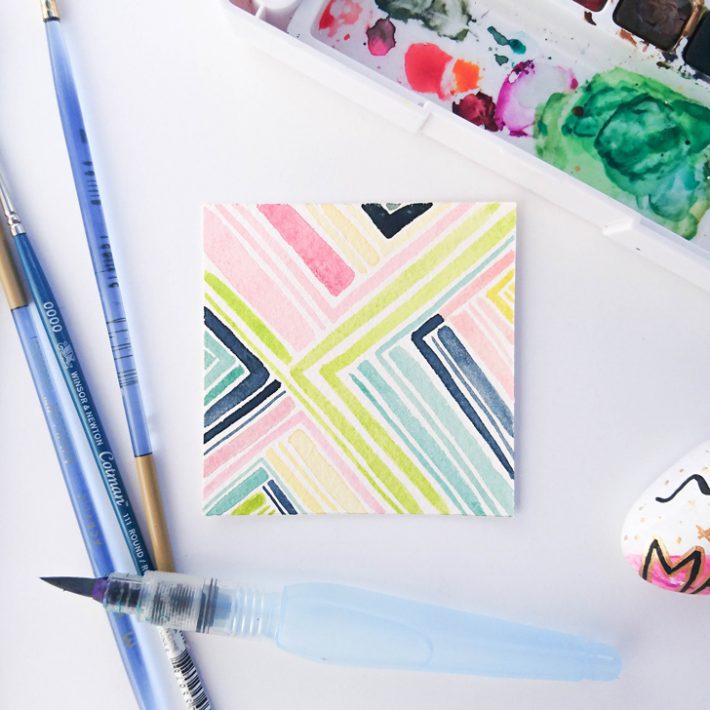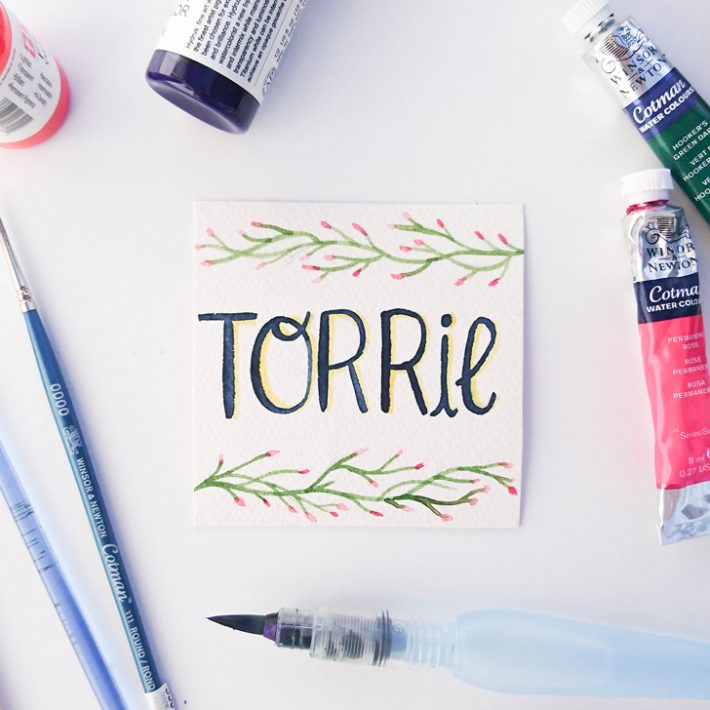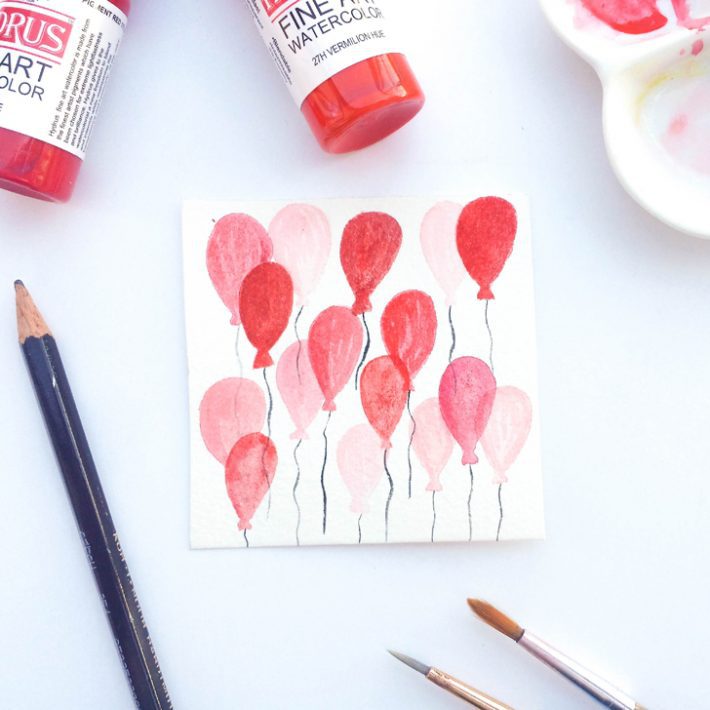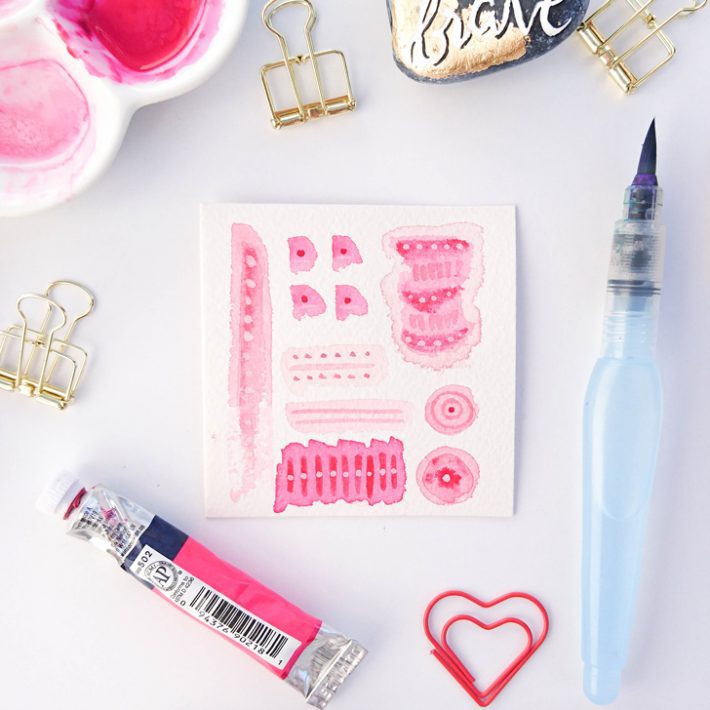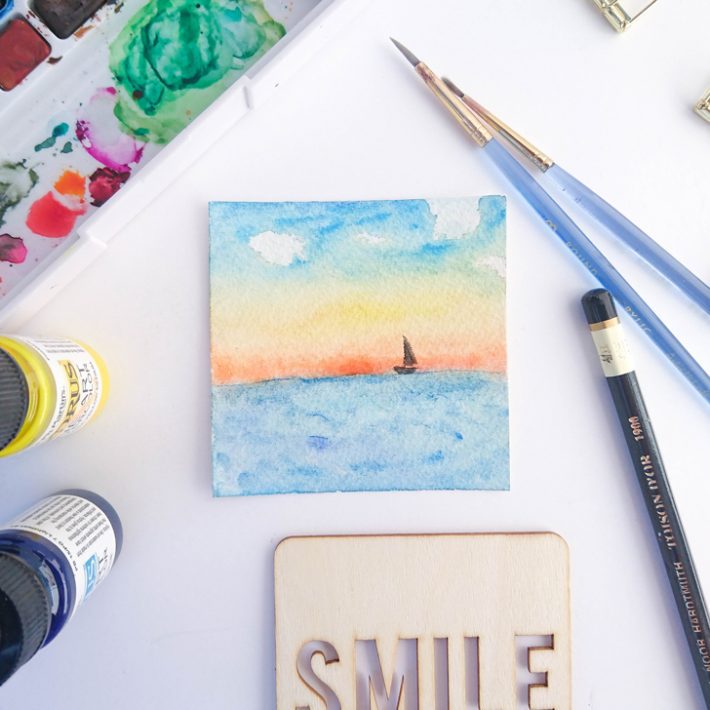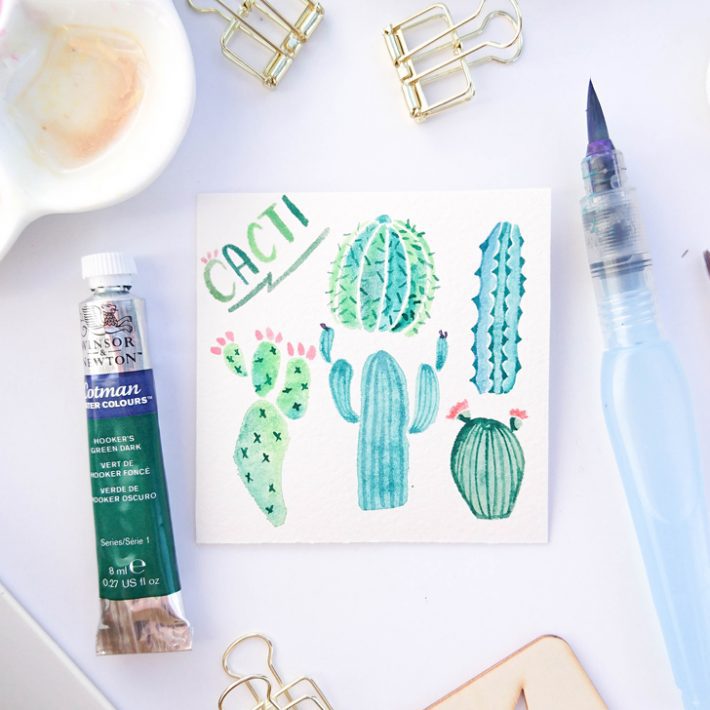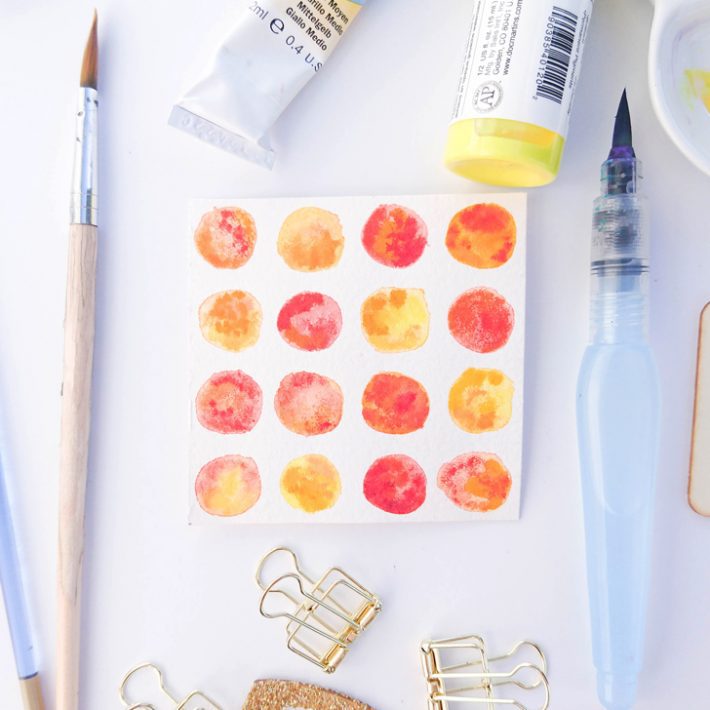 Now you're thinking "But I don't have any watercolor paints!" I've listed some recommended palettes below for you that are great for beginners to get started with. You can also check out my post on 21 watercolor supplies under $50. I personally use the Sakura Koi Field Sketch Kit and LOVE it. I hope you'll join us in playing with watercolors for 30 days!