50 Free Floral Printables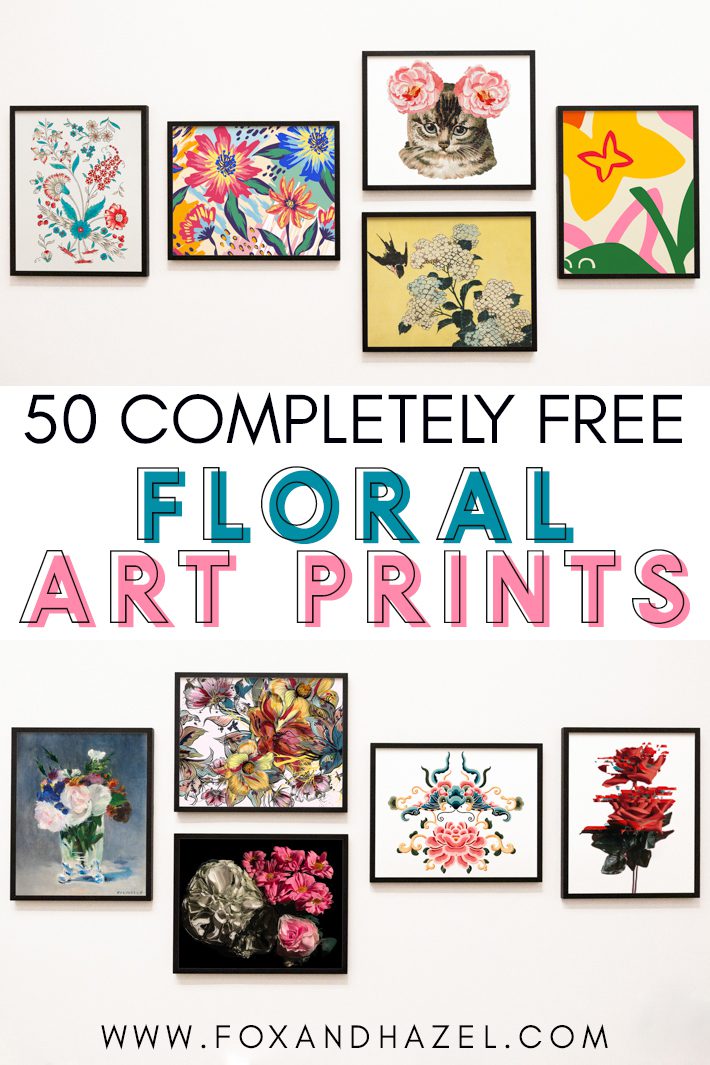 If you're like me, where you live somewhere that is cold most of the year and has a short growing season, then this post is for you. Or if you just love florals. While I can't grow many flowers outside year-round, I have a thriving houseplant problem. Last I counted I had 57 plants! On top of that, I'm a huge fan of including floral wall art wherever I can. One of the easiest most affordable ways to do that is with free floral printables.
However, I want some that are more than just the typical watercolor florals I see online everywhere. Those are lovely and have a place, but my style is a bit more bold and loud. I really wanted to find a large collection of unpredictable and fun, free floral printables to share. I think these wall art prints are great for creating an interesting gallery wall or adding a little flair in any picture frame. (Looking for picture frames? Check out my Amazon picks at the bottom of the post!)
Before we get into the floral printables, I do need to give you a disclaimer: lots of these printable require a photo editing program like PhotoShop. There are a plethora of amazing resources on the web that can help you create wonderful art for free. I personally use Photoshop, but a great free online photo editor is Pixlr. It's genuinely free (no 30 free trial to suck you in) and you can create any size image and upload your own files. You can create an art print in 5 minutes with it and a free resource like the ones I'm sharing.
Alright, with that out of the way, check out these 50 free floral printables!
The links for each resource can be found above the respective image.
blue floral // birdie // ginko leaves // hands // winter flowers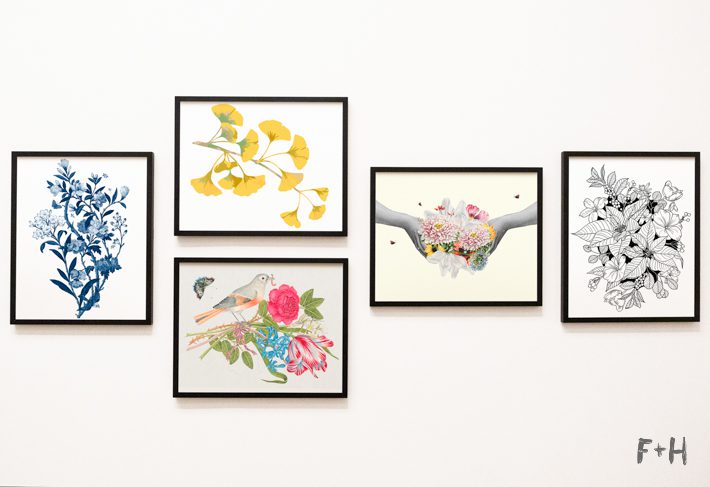 sketched // pink peony // watercolor // woman with flower // vintage blue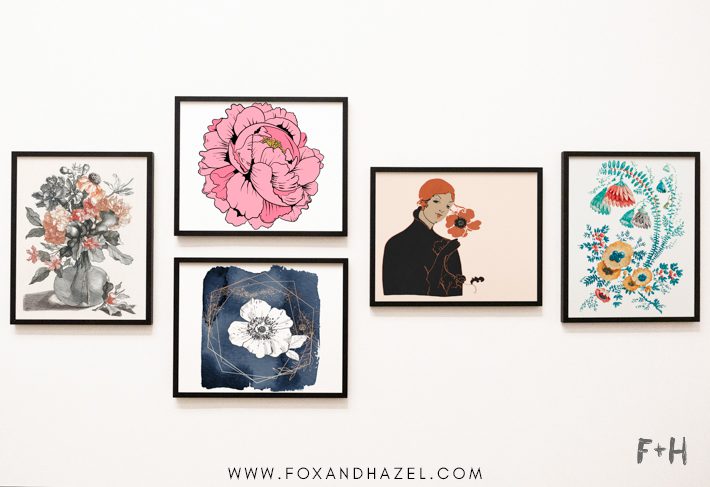 retro floral // kitty cat // antique Japanese // colorful // vintage blue & red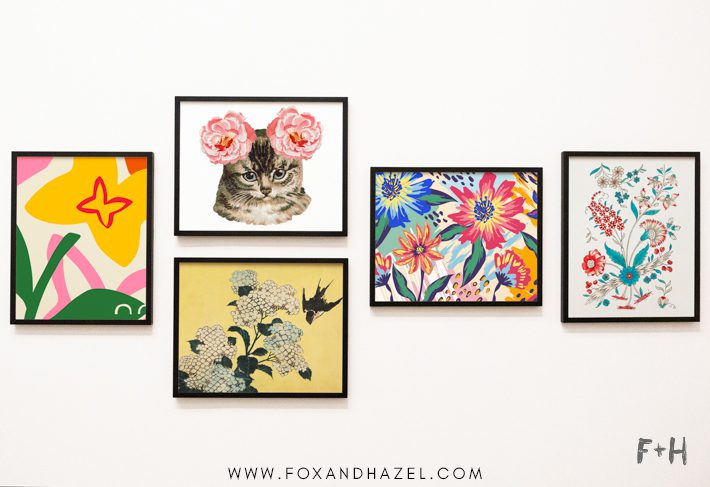 double poppies // white roses // white pattern // watercolor heart // ancient flowers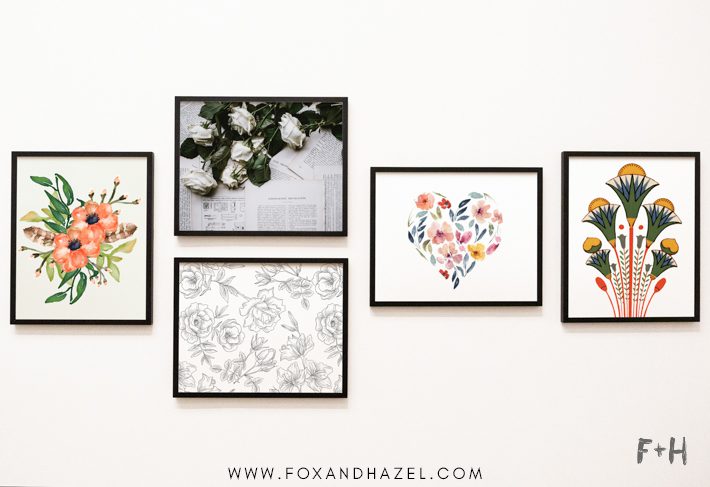 flowers in vase // pink & black // colorful bunch // Chinese floral // rose glitch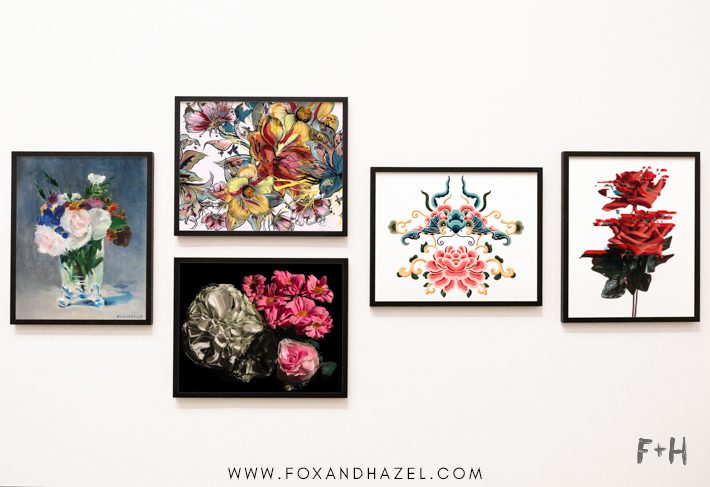 dahlias // white rose // art deco // anemones on black // loveliness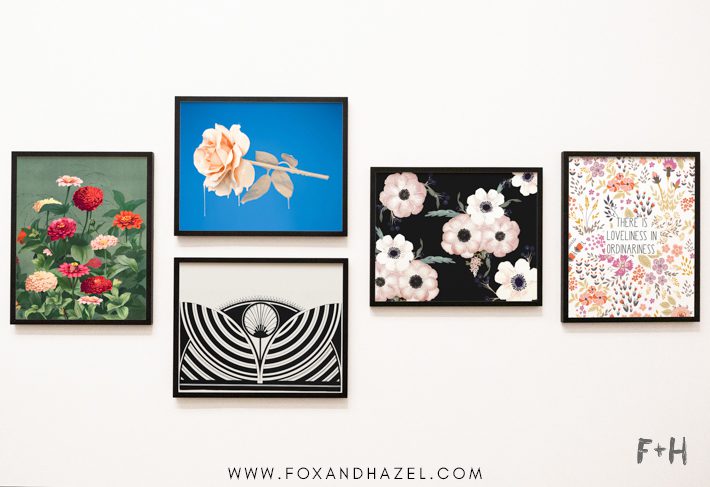 flower hair // butterflies & flowers // white arrangement // floral world map // flower line art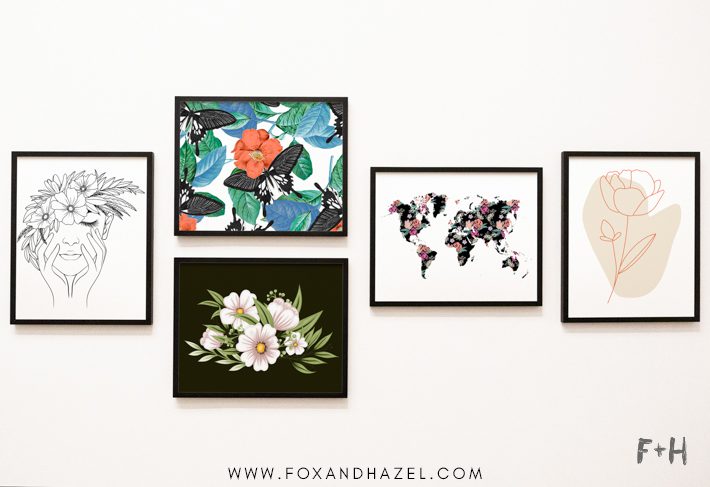 poppies // greek lady // flowers and fruit // sunflowers // rainbow rose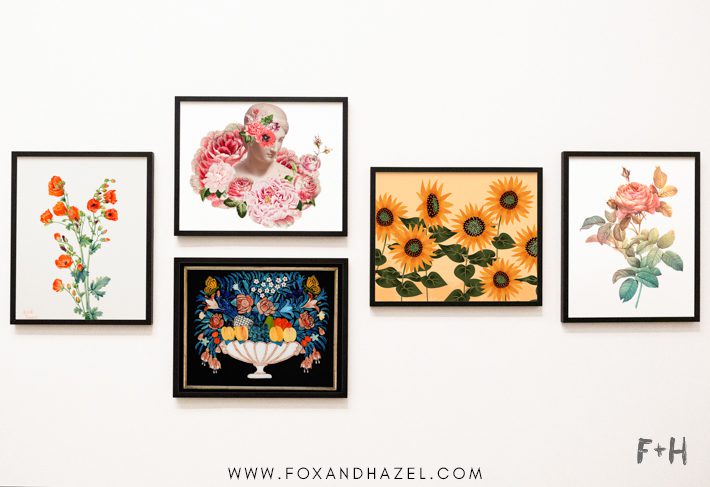 sunflower glitch // simple arrangement // dark moody // line art // vintage ornament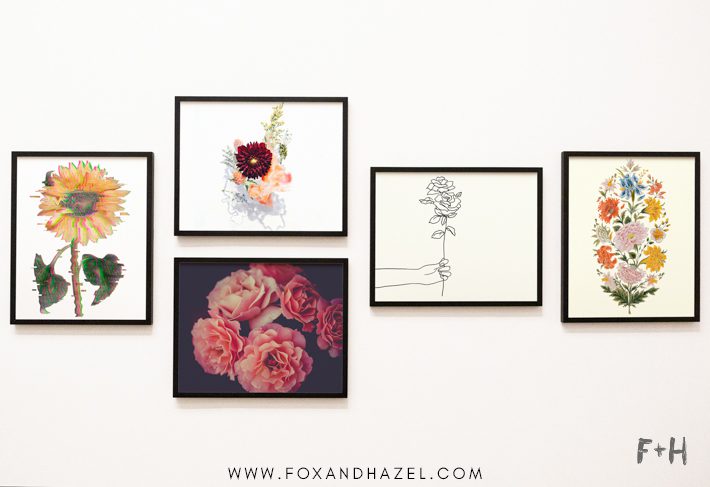 simple watercolor // simple line art // pink flower // field of flowers // impressionist vase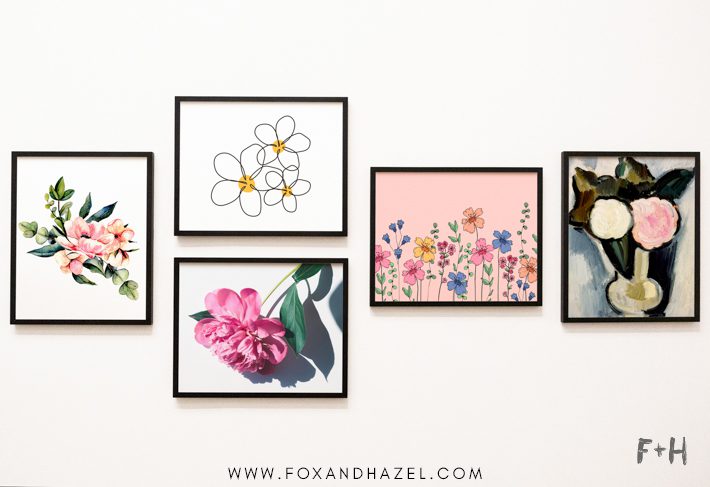 Some of these art prints are for Personal Use Only. They are created by lovely people all over the world who generously share their talent for free. Be a nice human and do not re-distribute or sell. This does not apply to all printables here – be sure to review the terms of use for the image you use.
If you loved this post, you can say thanks in one of these ways!