Winter Flowers Coloring Page Printable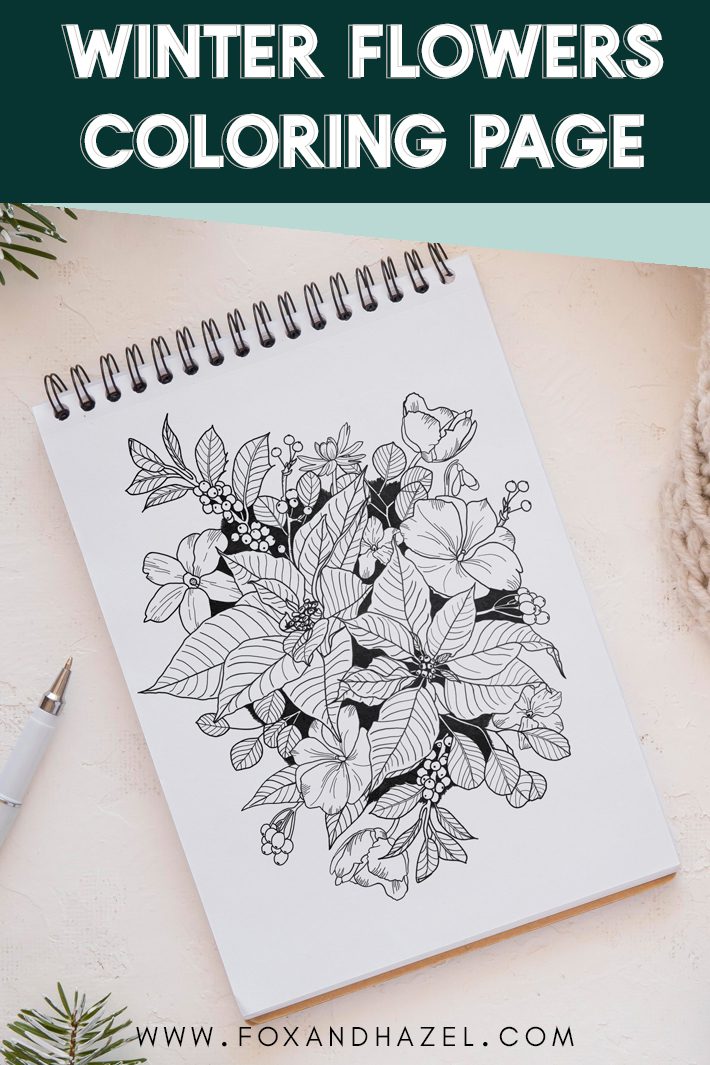 Winter is officially here, even though it has been pretty mild so far. Up North here we are usually ahead of the season solstice, but this year it's been a nice break! That hasn't stopped me from getting into the holiday spirit though! We just got our Christmas tree up a few days ago, and my kids were beyond excited about it. I bought myself an early holiday gift with a new-to-me iPad Pro so I could create more art. It's been a lot of fun learning to use Procreate! One of the first things I wanted to make was a winter-y coloring page for Fox + Hazel, so here it is: this winter flowers coloring page!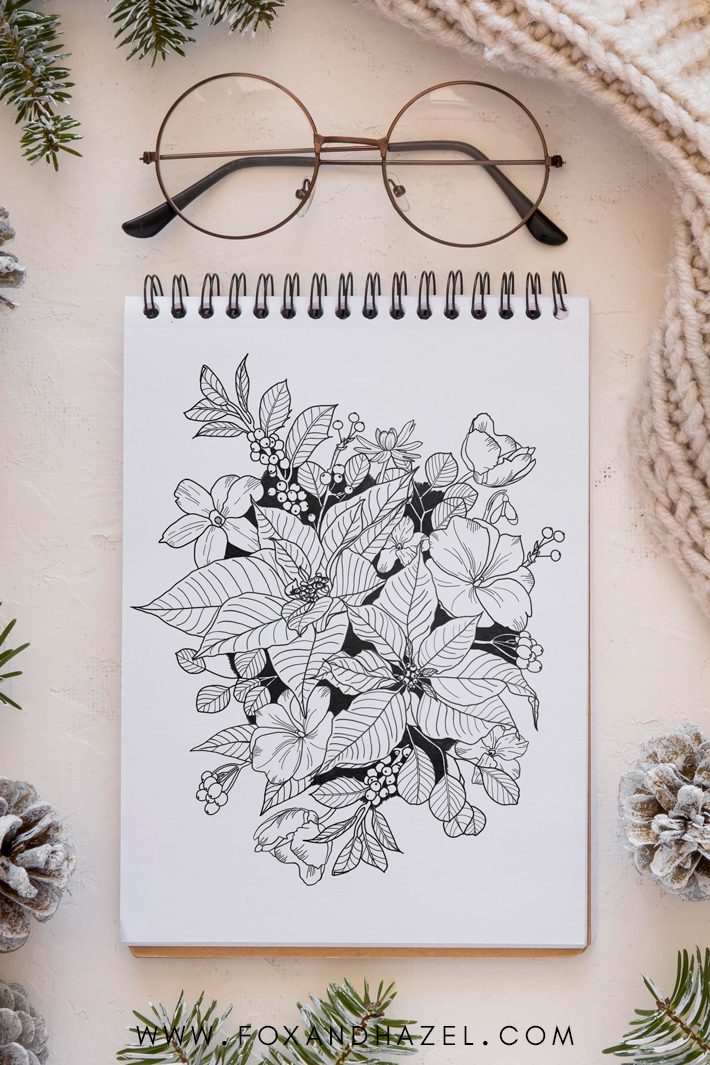 Drawing this in Procreate was both fun and challenging as I learned the ropes. I really wanted to draw a new coloring page to share, and using the iPad made the process SO much easier. And instead of the typical holiday-themed stuff, I decided to stick to flowers. However, all of the flowers in this winter flowers coloring page are exactly that – winter flowers. I included poinsettias, winterberry, snowdrops, winter jasmine, aconite, impatiens, and some eucalyptus leaves (not that winter but I love them anyway). It was so much fun to draw this up & create this coloring page to share with you!
These files are for Personal Use Only. Please do not re-distribute. If you'd like to share them, please link back to this post!
If you use these in one of your projects, you can say thanks in one of these ways!