34 Totally Free Minimalist Art Prints
Some links in this post are affiliate links to products I love!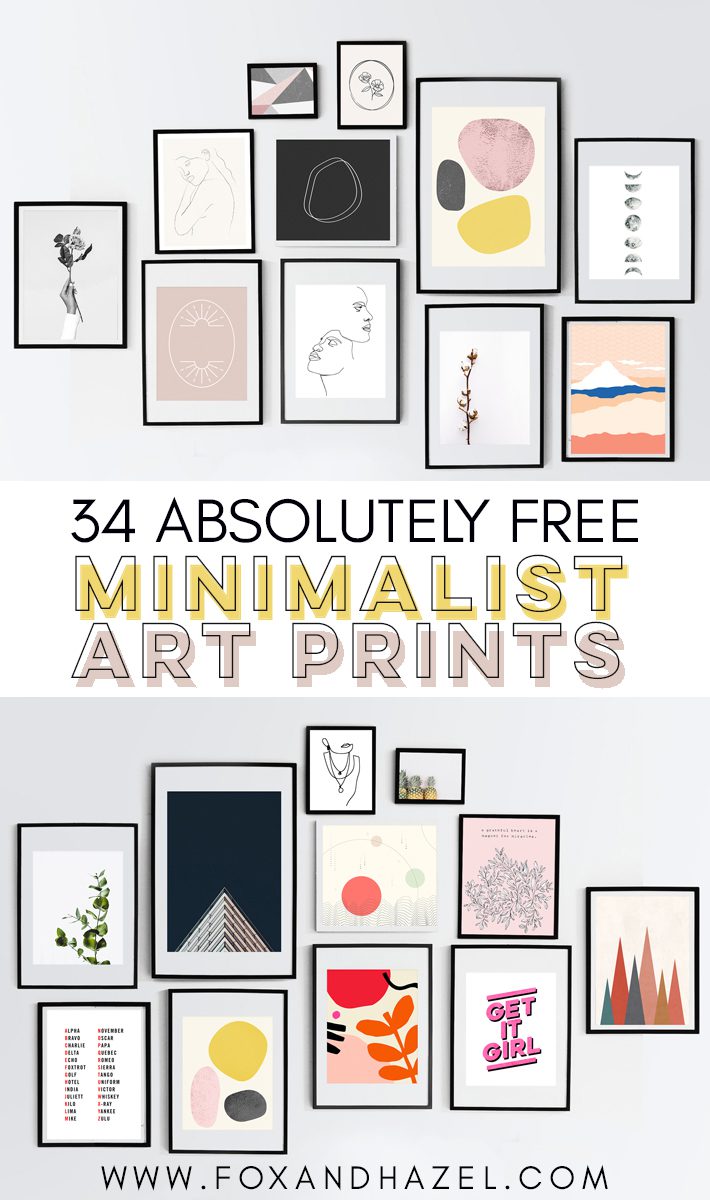 What's this? Another amazing round-up of even more amazing art? You KNOW it! I mentioned in my last post that I'm planning to create a gallery wall in my living room. Which means I'm on the hunt for art. And some of that art I'd like to be minimalist art prints to mix in with the louder pieces.
Part of my home decor style is keeping things balanced, but full of color and creating happy feelings! One way of doing that for me is making sure I add a few calmer/more simple but bold pieces of art in with the louder stuff. And like everyone else, I'm also on a budget. So I'm rounding up the very best free minimalist art prints I can find.
Full disclaimer: my idea of free minimalist art prints may not be the same as yours. I view minimalism as less chaos, but not less color – feel me? So while some of these art prints are still colorful, to me they are minimalist due to the minimal lines and shapes in them. And some of these files are not straight printable art prints. A few of them lead to links for vectors, PNG files, etc that you will need to use an editing program for. I think a little monkeying around is worth it though! Some of these free minimalist art prints are to die for & worth it!
Scroll on to find the perfect art print for your walls! At the bottom of this post you'll also find some fun & modern picture frames for all your new free minimalist art prints!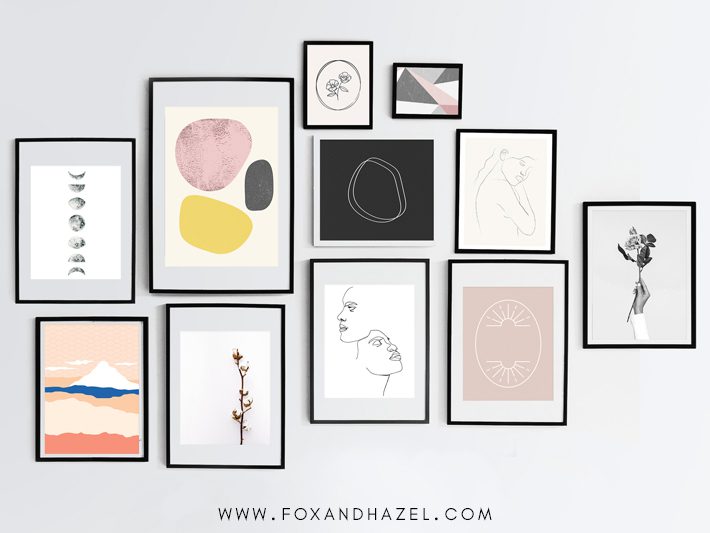 moons // mid century // flowers // geometric // circles // woman // rose (edited) // mountains // cotton // line couple // sunburst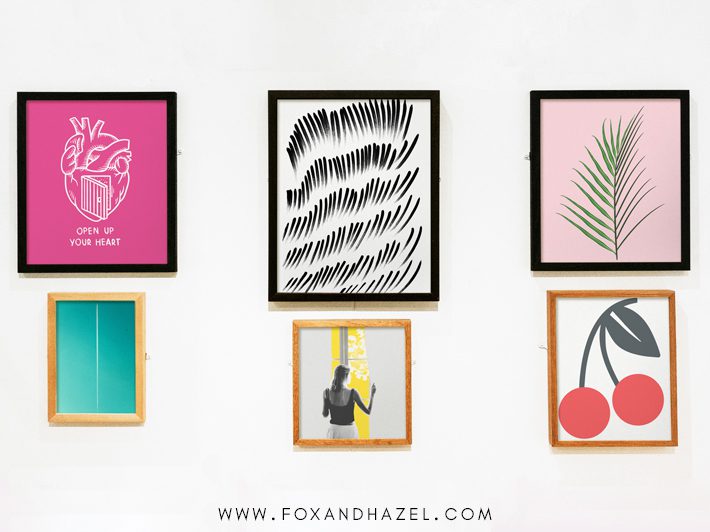 heart // dashes // palm // jet trail // woman // cherries
ecualyptus // angles // line art // pineapple // circles // botanical // alphabet // midcentury // leaf // get it girl // mountain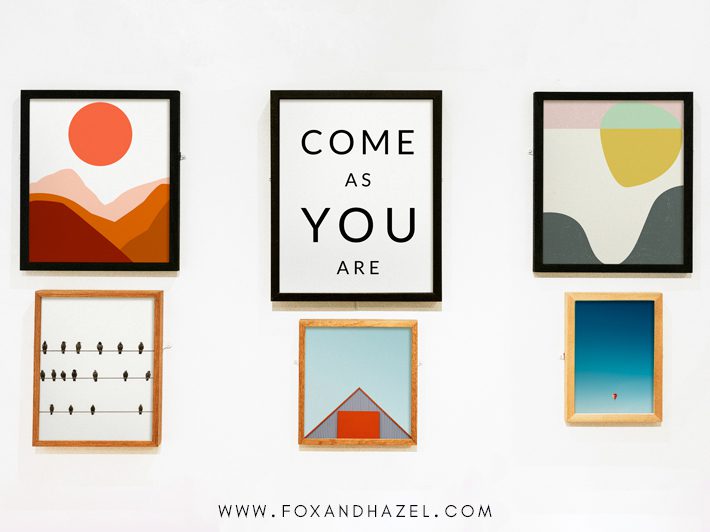 rust mountain // come as you are // shapes // birds // orange roof // balloon
These art prints are for Personal Use Only. They are created by lovely people all over the world who generously share their talent for free. Be a nice human and do not re-distribute or sell.
If you love this post, you can say thanks in one of these ways!