2 Free Mid Century Modern Art Prints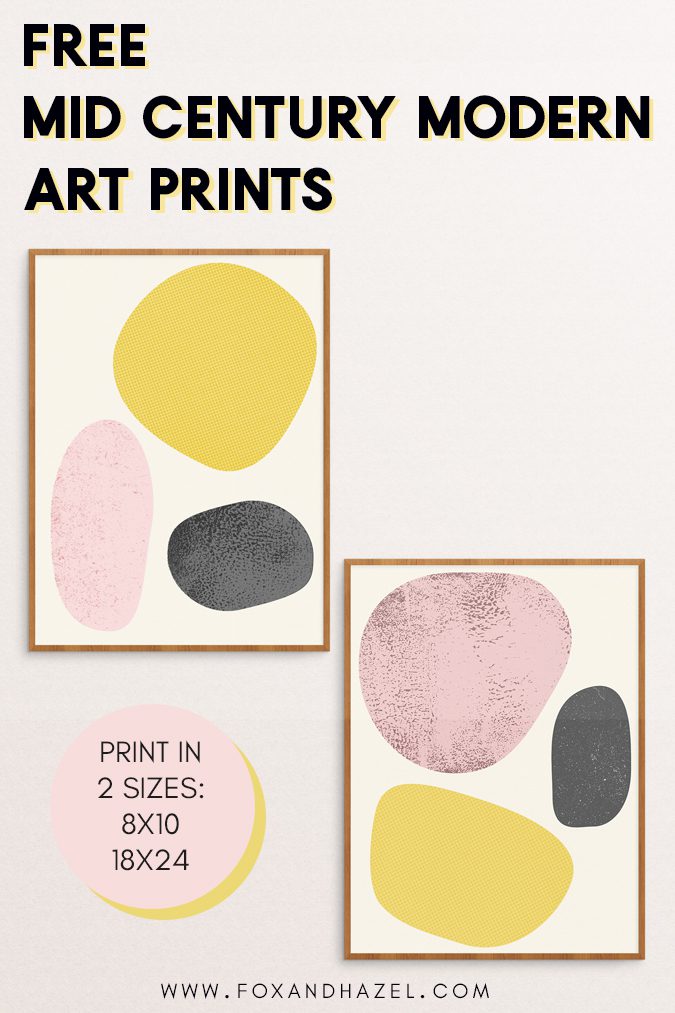 Now that we are a good 8 weeks into this new world order, I've been making changes around my house. Probably because I've been staring at the same walls all day, every day. Anyways, I joined this awesome home decor group called BoHome, and it's only fuelled my desire to decorate even more. Cue these mid-century modern art prints! They were inspired by all the lovely boho homes I've seen in that group and the mid-century vibes that is prevalent.
By no means is my house even remotely close to the mid-century modern vibe, but I do love to incorporate those elements into our home. A space I've neglected is a large wall in our living room that our T.V sits in front of. I'm going to create an eclectic gallery wall, and I think these simple but bold mid-century modern art prints need to be there too!
I created these in both an 8×10″ size for printing at home, and a larger 18×24″ poster size. The poster size would make a big impact I think! Our home is definitely an eclectic colorful one with lots of art! When we first moved in the house, everything was original to 2001 – which was all honey oak, terracotta colors and so much beige. After the great flood of 2017, we updated the entire main floor and basement to a more modern and neutral palette. This has made it so much fun to add color everywhere! When it comes to decorating your home, what style are you?!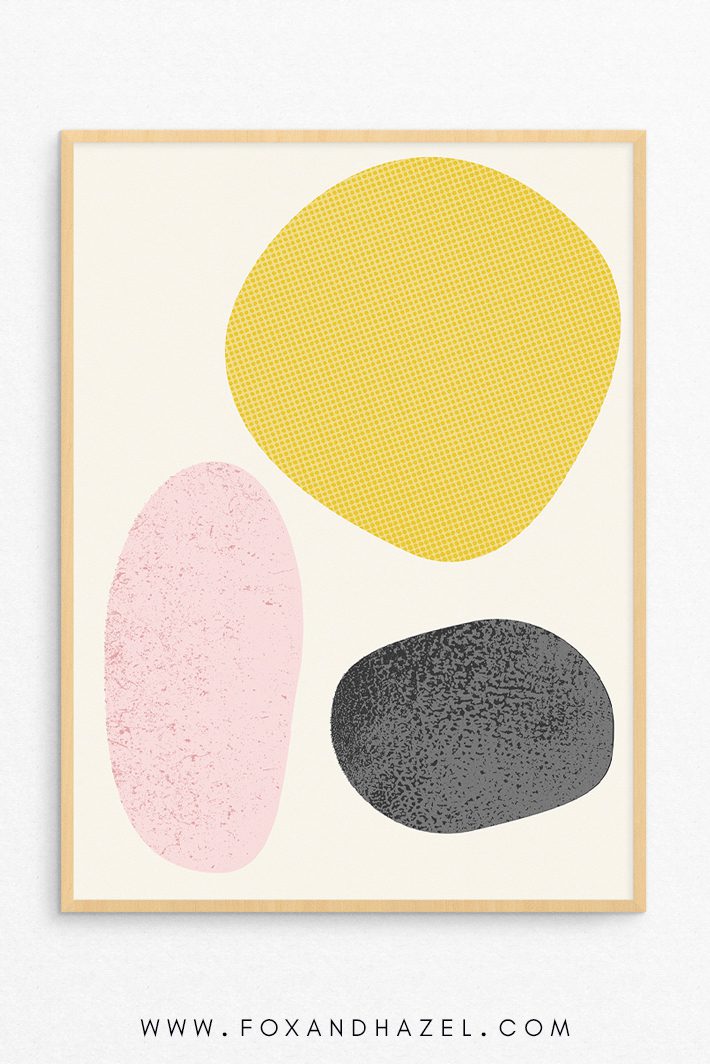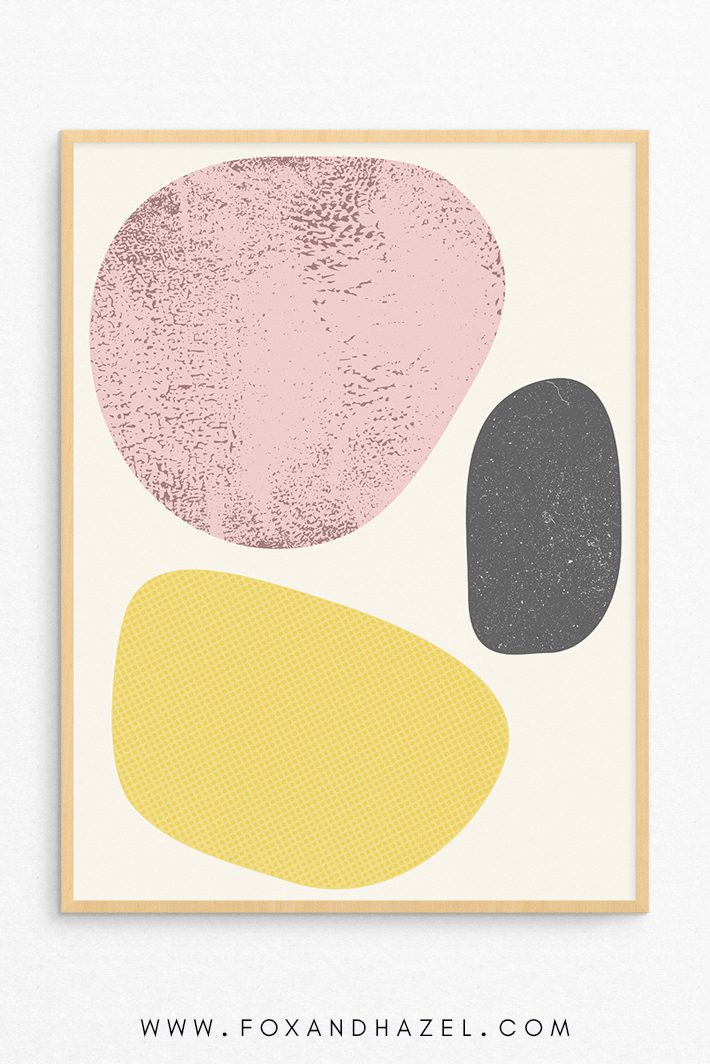 These snazzy art prints are for Personal Use Only. Be a nice human and do not sell or re-distribute.
If you love this freebie, you can say thanks in one of these ways!