First Day of School Teacher Gift Cards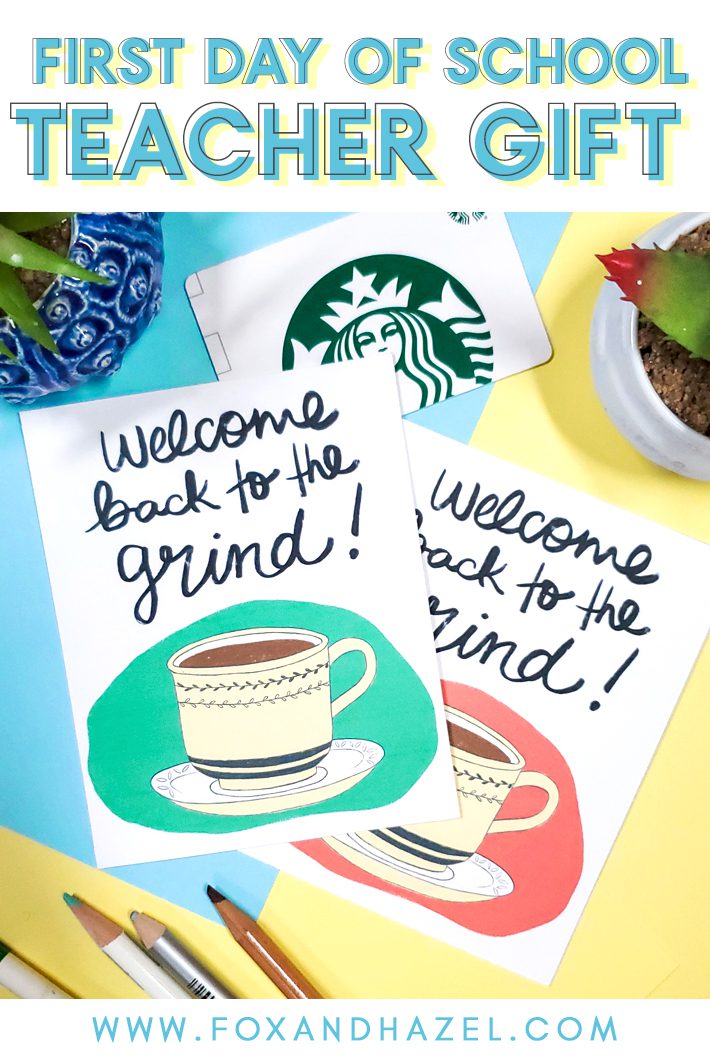 One of my love languages towards others is gifts. Gifts, gifts, gifts, all day long. I live for Christmas, birthdays, Easter, back to school, literally any excuse to give someone something. And not always a material item! Lots of times I love gifting homemade foods or just a nice card. All of that is to say that I absolutely love giving gifts to my kids' teachers. They are absolute heroes & deserve to be showered in appreciation. Every fall I send them a "first day of school" teacher gift that usually includes a coffee gift card and a basket of classroom supplies. Teachers need to know how much we appreciate them! And it's often needed as so many teachers supply classrooms with their own money.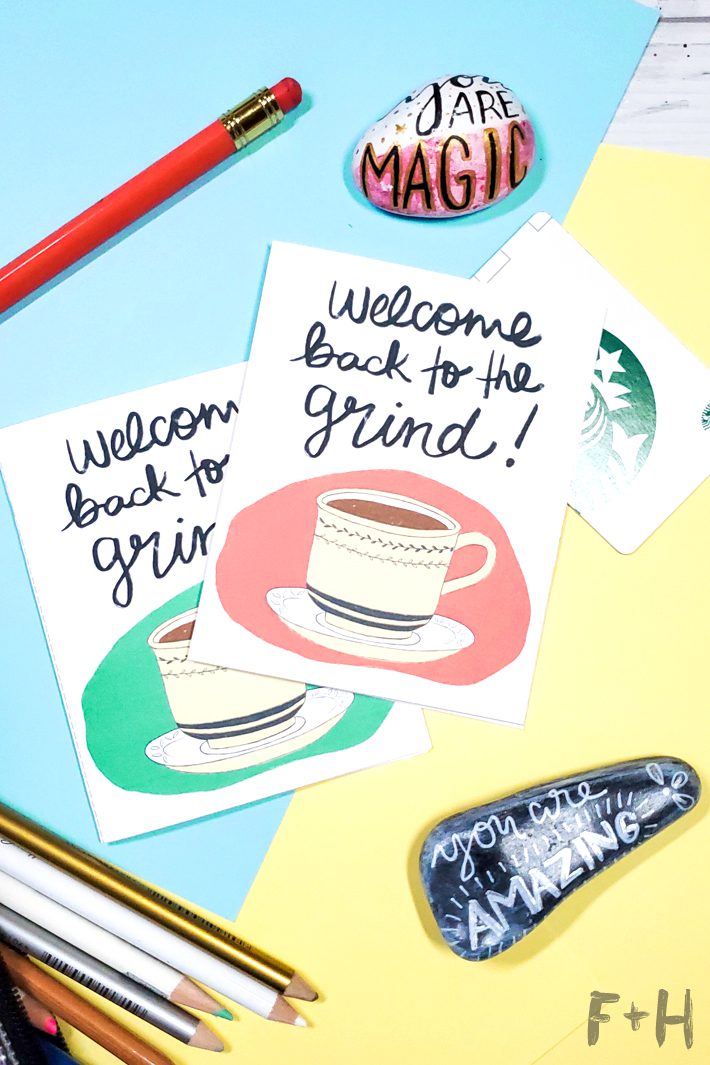 This year I decided to draw up my own first day of school teacher gift cards to send with my kids. I hope their teachers like them! They deserve every drop of coffee and every free whiteboard marker I can send. I like having both a flat and folded version of these, so they can also be put as a tag on a coffee mug! How do you like to show your teachers some love? Alternatively, teacher friends: what sort of back-to-school gifts do you love to receive?? I promise I won't send any handmade wine glasses or cookies in a jar type gifts (anymore!)
These teacher-loving printable cards are for Personal Use Only. Be a nice human and do not sell or re-distribute.
If you love this freebie, you can say thanks in one of these ways!