I Spy Famous Monuments Printable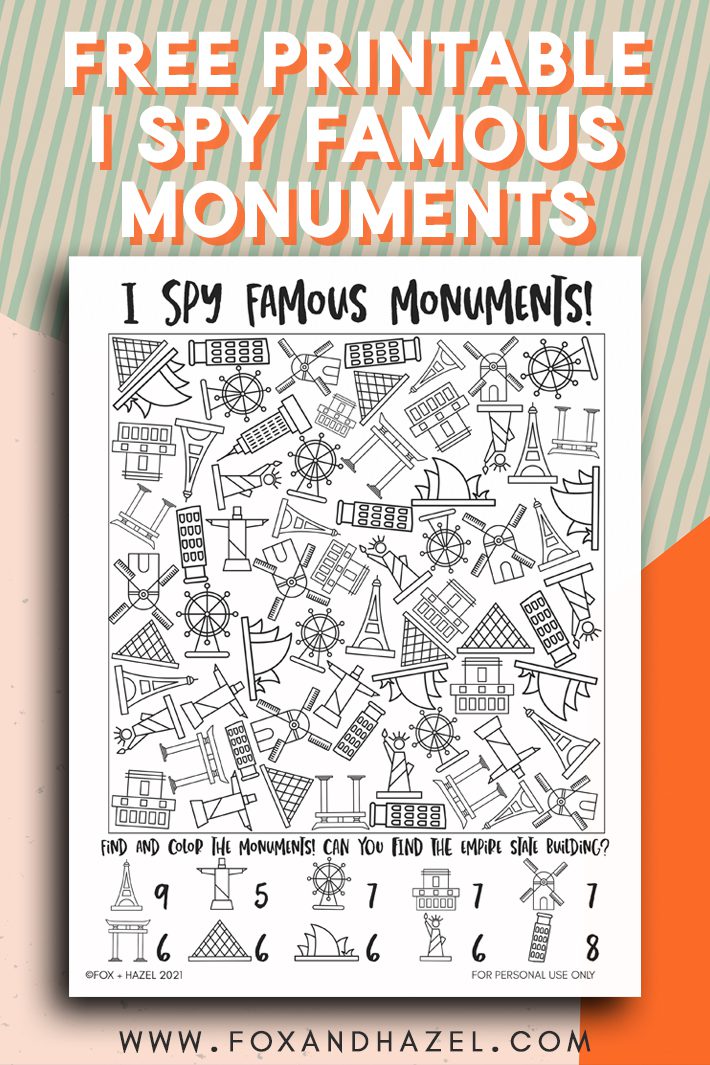 This I Spy famous monuments printable was a ton of fun to make, because I loved finding all the monuments to use! I've often wanted to travel and see so many of these famous places in person. Maybe someday I will with my kids in tow! I didn't travel before having my kids so those dreams are on hold while we raise our small humans. But it's still fun to see, read & learn about these places! Like how the Louvre has been open since 1793 – over 225 years! Amazing, right? It is on my bucket list of places to visit someday – my artist's heart just needs to make the pilgrimage to the largest museum in the world!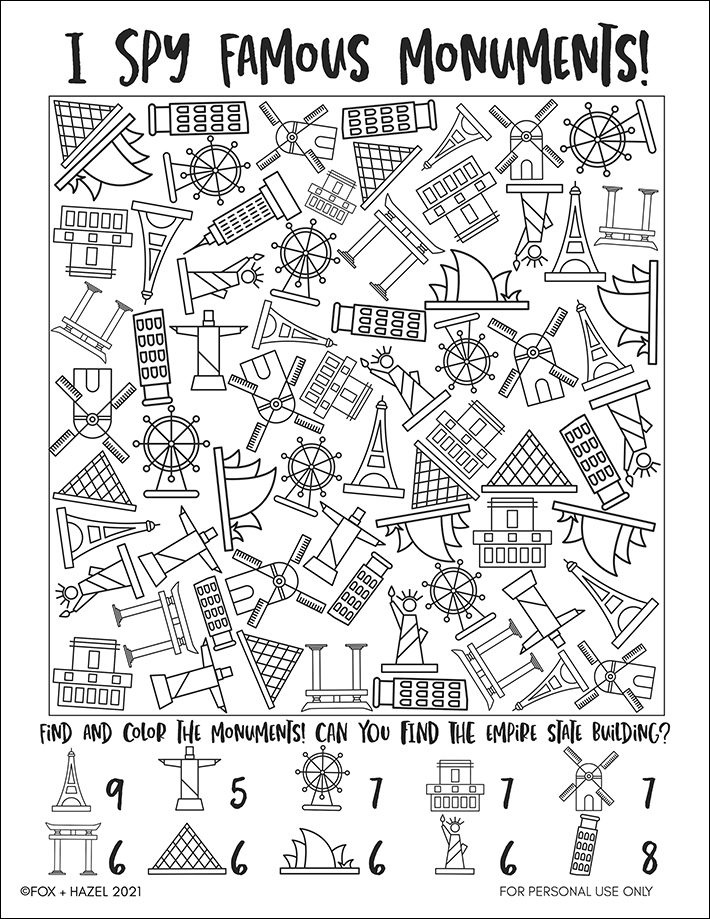 However, in the meantime, I get to create a fun homage with this I Spy famous monuments printable. This would be a fun rainy day activity in the classroom as well. My 4 1/2 year old still loves doing I Spy sheets whenever he gets a chance. He doesn't know many of these places, but it would be a fun way to introduce them! Are your kids interested in world history? Mine seem to like learning about it! Hopefully fun activities like this I spy activity sheet will help keep it interesting.
This fun freebie is for Personal Use Only. Be a nice human and do not sell or re-distribute.
If you love this post, you can say thanks in one of these ways!