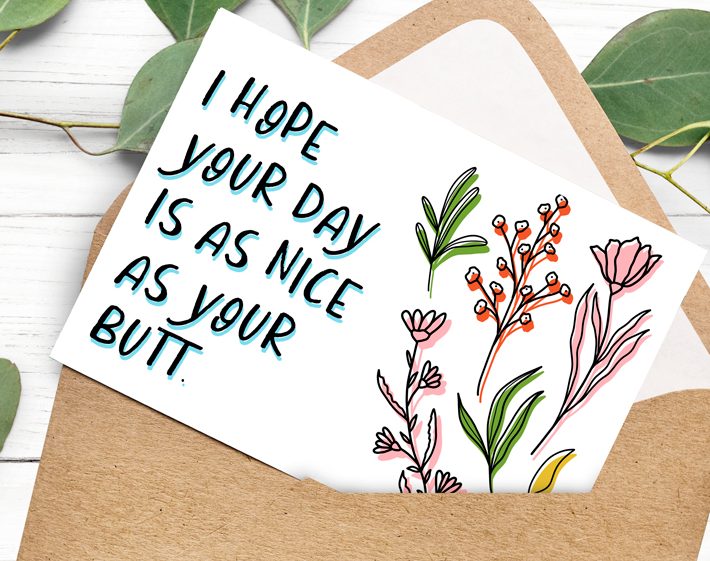 Free "Thinking Of You Printable" Cards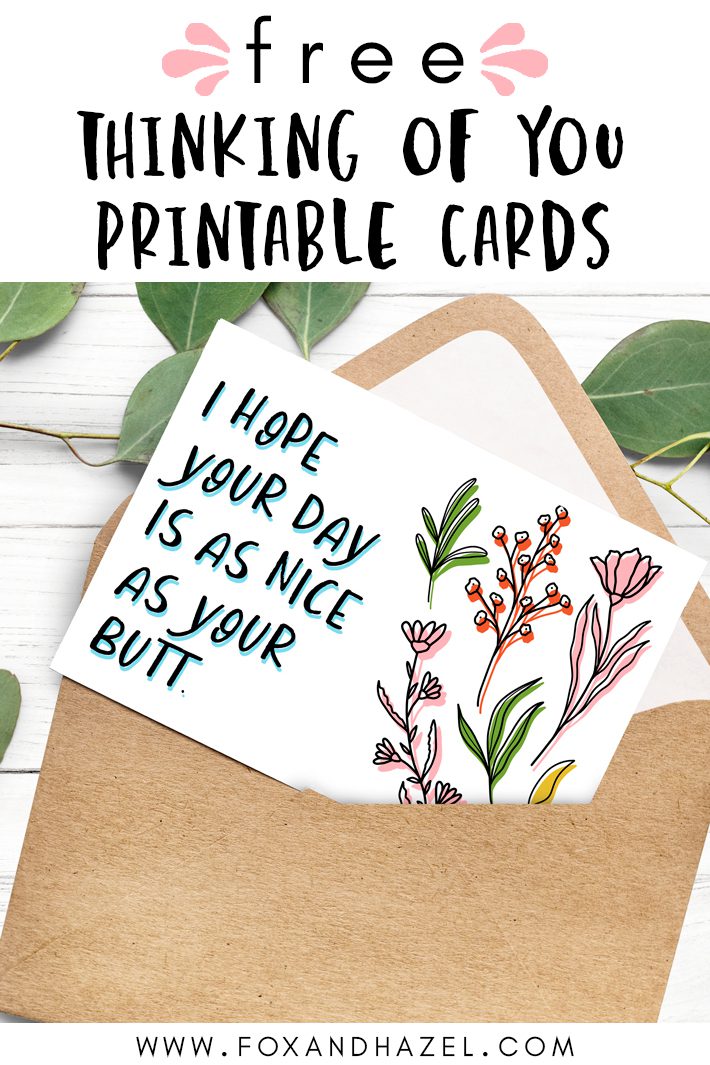 Happy week 7 of quaratine! That's how long we have been home avoiding the outside world so far. It's sort of unreal to think we are coming up on 2 months since my kids have been in school or seen their friends. Same with me! I am an introvert by nature, but even I am starting to go crazy without more social interaction!
One of the ways we have been finding connections during all this craziness is by sending snail mail! My girls have been writing cards to everyone we know, and we have received a few too. It's such a pick-me-up on these lonely days. I created these free "thinking of you" printable cards to help spread the love! And of course, I couldn't resist creating some that would bring a laugh to my recipient!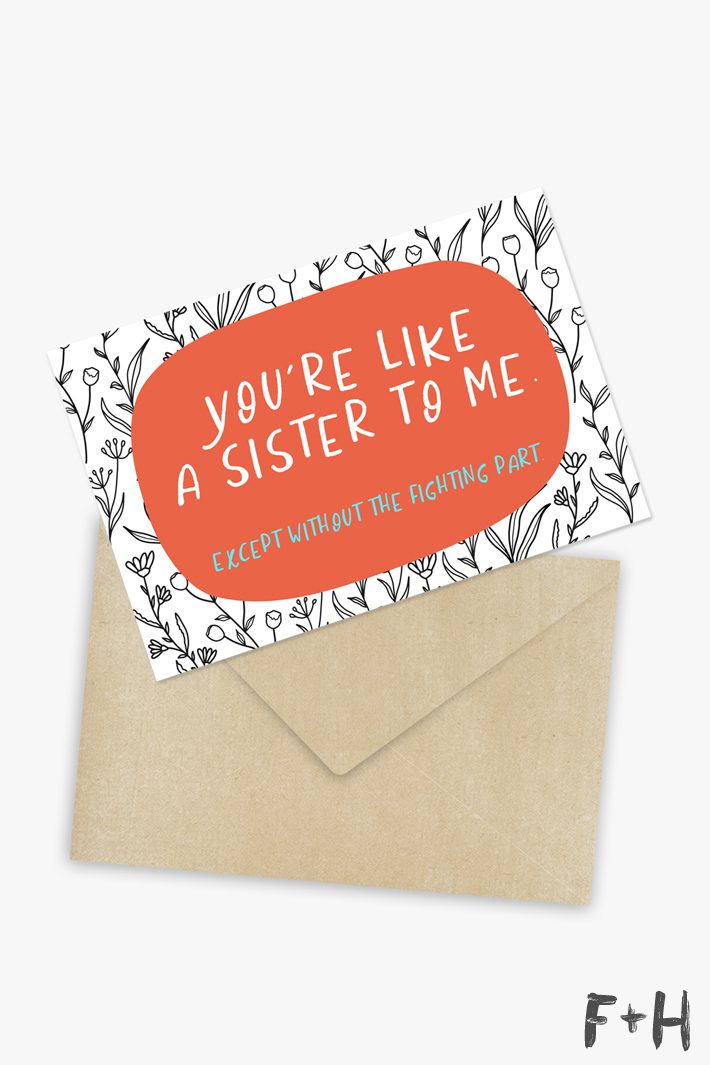 I made this one specifically for my sister-in-laws actually. Because they really are like my sisters, but without the fighting part. It's the best part of gaining two wonderful SIL's is that I get all the pluses of sisters without the minuses. At least I've been lucky enough that way!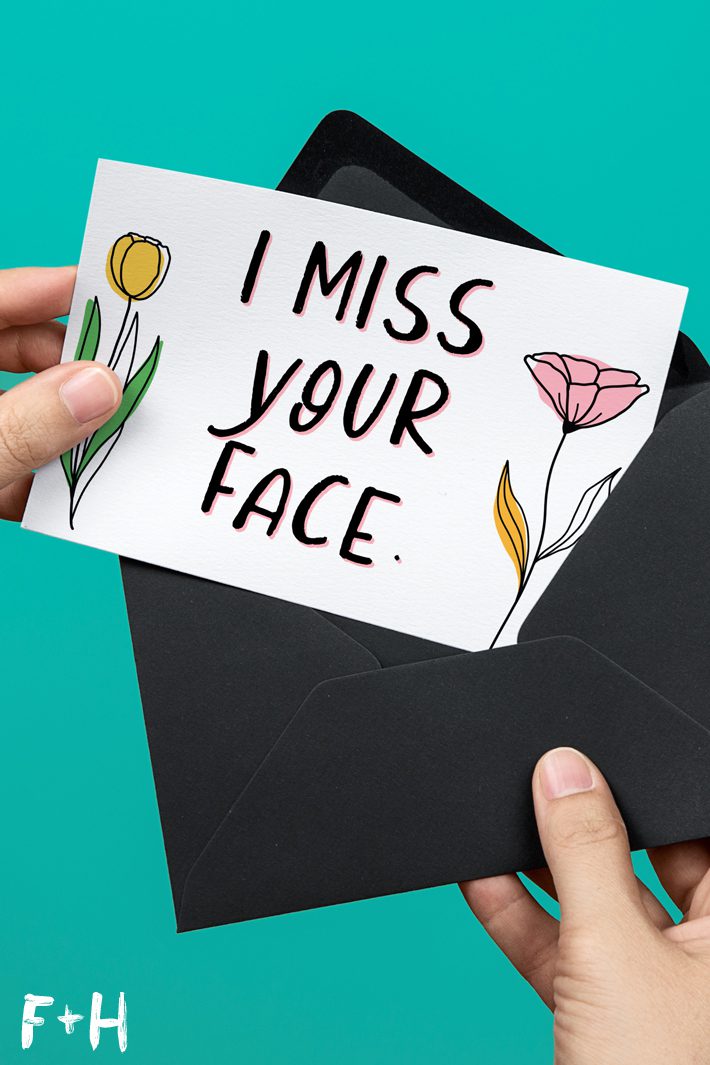 These sassy printable cards are for Personal Use Only. Be a nice human and do not sell or re-distribute.
If you love this freebie, you can say thanks in one of these ways!