Free Mixed Media Digital Collage Sheets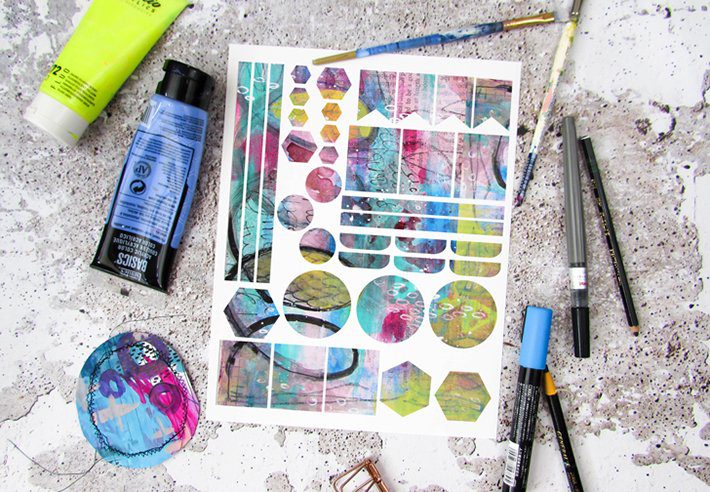 Sometimes when I'm working in my art journals I get totally stuck in a rut. I find myself staring at my page and not really knowing what else I want to add. I love incorporating collage, but most of what I have is very "item" like – things like tags, labels, pictures, etc. There are times when I just want more color, texture, shape etc. A couple months ago I discovered how to create my own digital collage sheet and even created my own stickers out of them! It's been so awesome having some easy collage elements that I can quickly add to a page. So, of course, you knew I had to share it with you guys! You can download this whole digital collage sheet totally for free!
These digital collage elements are also fantastic as planner stickers to use in your planner! I've started using them in my own, as you can see below. I love the pop of colour and painterly feel these digital collage sheets add to my daily planner. They can be cut down to fit within a bullet journal, and are already the perfect size to use in a Happy Planner! I'm not much of a planner fanatic, but I am slowly starting to see why so many people love decorating theirs!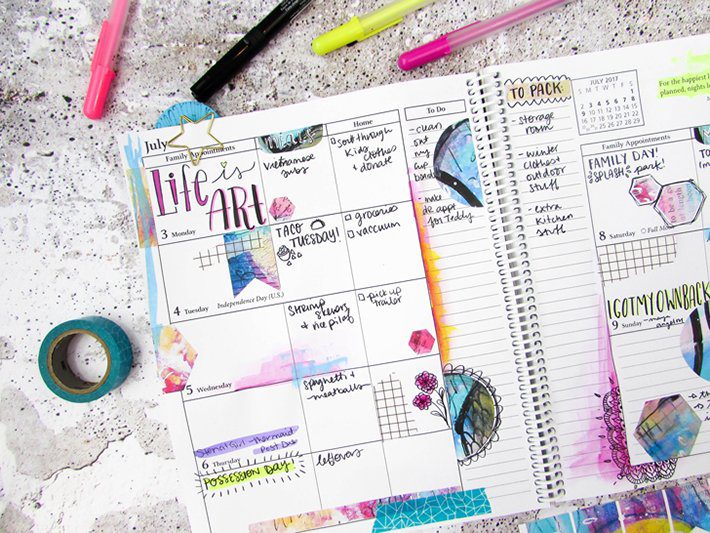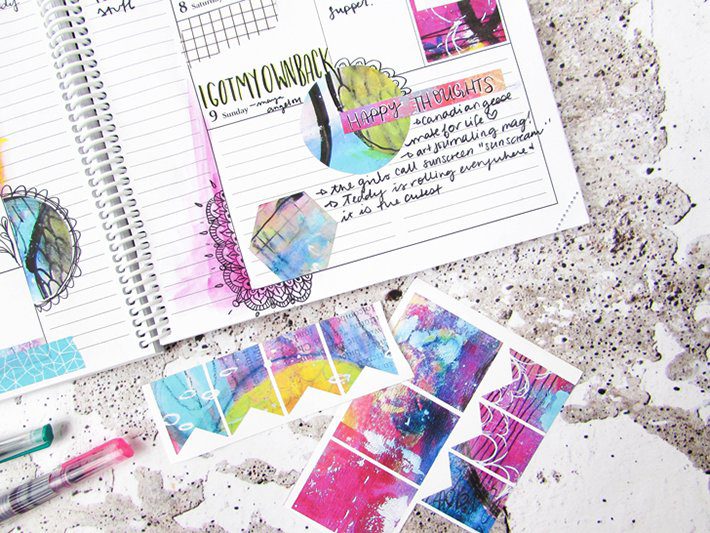 This digital collage sheet is For Personal Use Only. Do not re-distribute or sell. Do not share file, instead, link back to this post.
If you like this freebie, you can say thanks in one of these ways!
Want another free digital collage sheet?
If you liked this bad boy, then you definitely need to head over to Dawn Nicole Designs to get the other free digital collage sheet I designed! It is full of pinks, yellows and yummy paint marks. Go getcha some!