Canadian Money Poster for Home School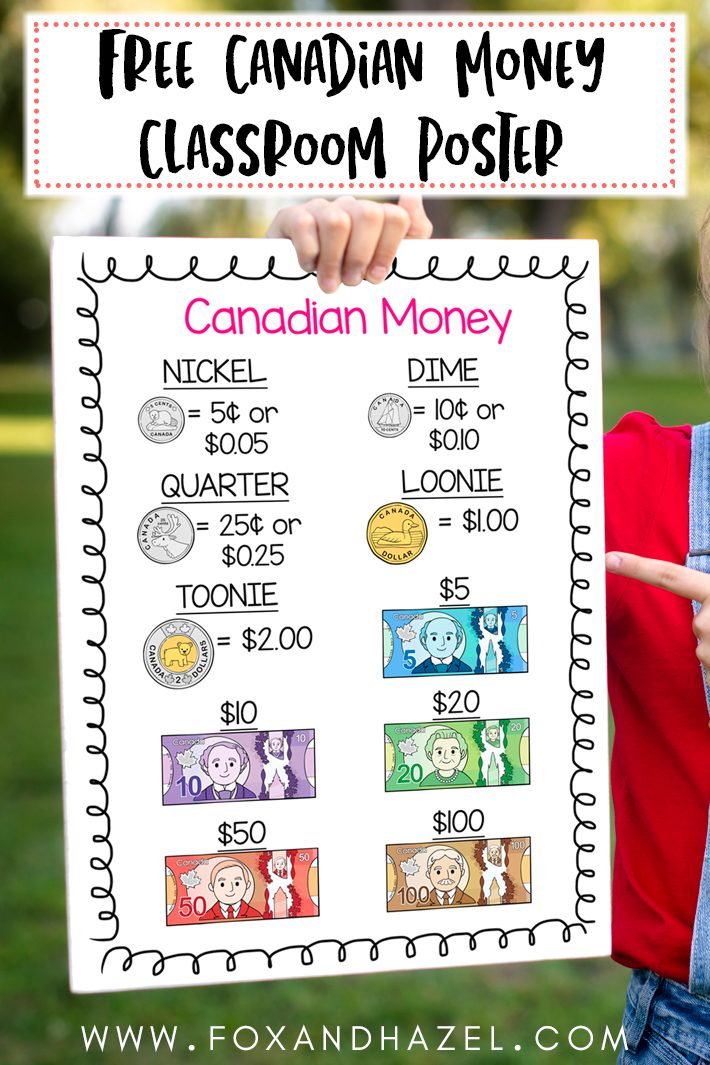 Okay, so it's official: we are homeschooling. Yesterday was our first day of *official* home school. It was met with some tears from my oldest throughout the day. But I think it's mostly because she really is not looking forward to any type of school after a 5 month break. However, despite my kid's reservations, we set up a schoolroom in our formal dining room. Complete with posters like this Canadian money poster. My oldest is in grade 3 and learning about money this year. So of course I decided that a Canadian money poster made perfect sense.
Except I couldn't find one that isn't meant for a bulletin board. Which means they are lots of pages meant for lots of room. I have a 9 foot wide wall, so I need a money poster that is condensed. So, in my usual style, I made this one.
I grabbed the cute clip art HERE and made myself an 18″ x 24″ engineering print. You can get posters printed for cheap as engineering prints at Staples. For $6 I printed this and hung in our classroom. It's a great visual for my girls as they learn our currency and learn how money works. Really never thought I'd be sharing a homeschool/classroom printable on Fox + Hazel, but here we are! I hope you enjoy it!
This poster is for Personal Use Only. Feel free to use in your classroom or for homeschooling. Be a nice human and do not re-distribute or sell.
If you love this post, you can say thanks in one of these ways!