Free Halloween I Spy Sheet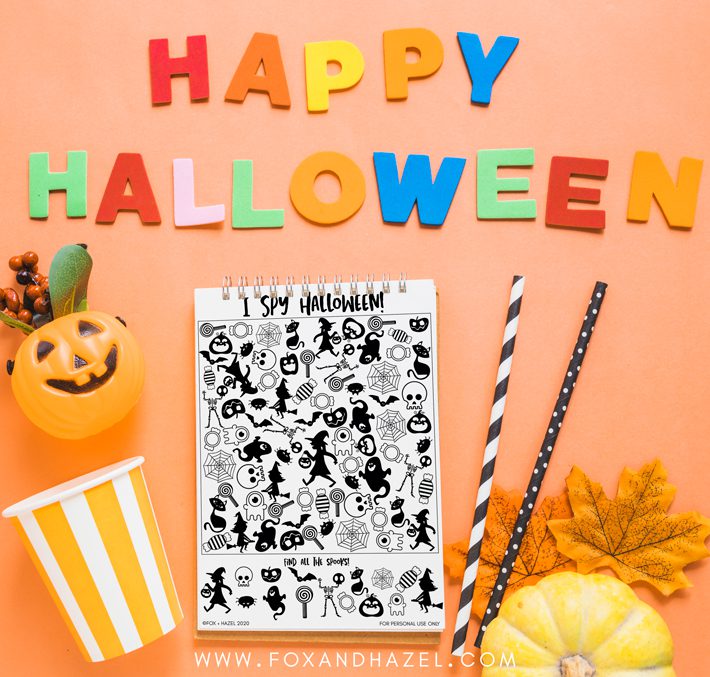 My kids are low-key freaks for playing any version of I Spy, worksheets included. They love an I spy sheet as part of our new homeschool life and I love creating them. They are a fun activity to keep kids busy when you're trying to cook supper or just get a moment of dang peace! Throw them on a clipboard and take them in the car with you. Bam. No more annoying DVD player going and your kids aren't asking "are we there yet?" a few dozen times.
Since Halloween is just around the corner, I thought a holiday I spy sheet would be fun to make! My kids, like all kids, are also obsessed with Halloween. (We've been talking about this year's costume since last year.) So, they were pretty excited to get their hands on this! This would also be great in a classroom for a centre, or even to hand out in a treat bag! I tried to make it not-so-spooky as we are not a big fan of spooky around here. My kids prefer the fun silly version of Halloween versus the scary parts.
If you're looking for more Halloween printables, look no more! You can grab this watercolor skull print, these adorable kawaii ghost treat tags, and a Hocus Pocus art print!
Scroll on to grab this Halloween I spy sheet and start looking for those spooks!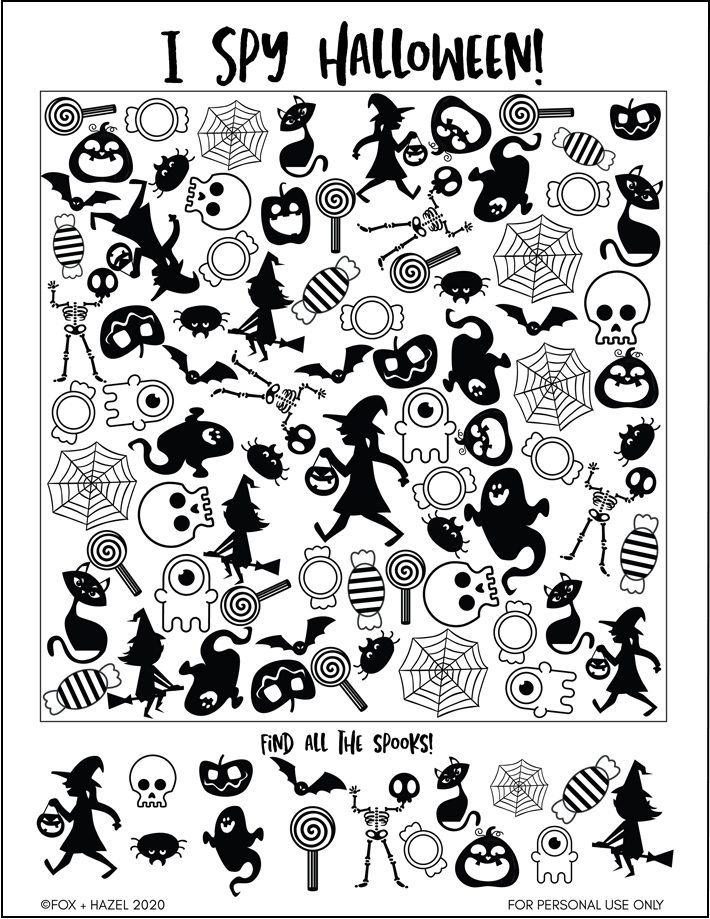 This printable is for Personal Use Only. Be a nice human and do not re-distribute or sell.
If you love this post, you can say thanks in one of these ways!