Free Cross-Stitch Heart SVG File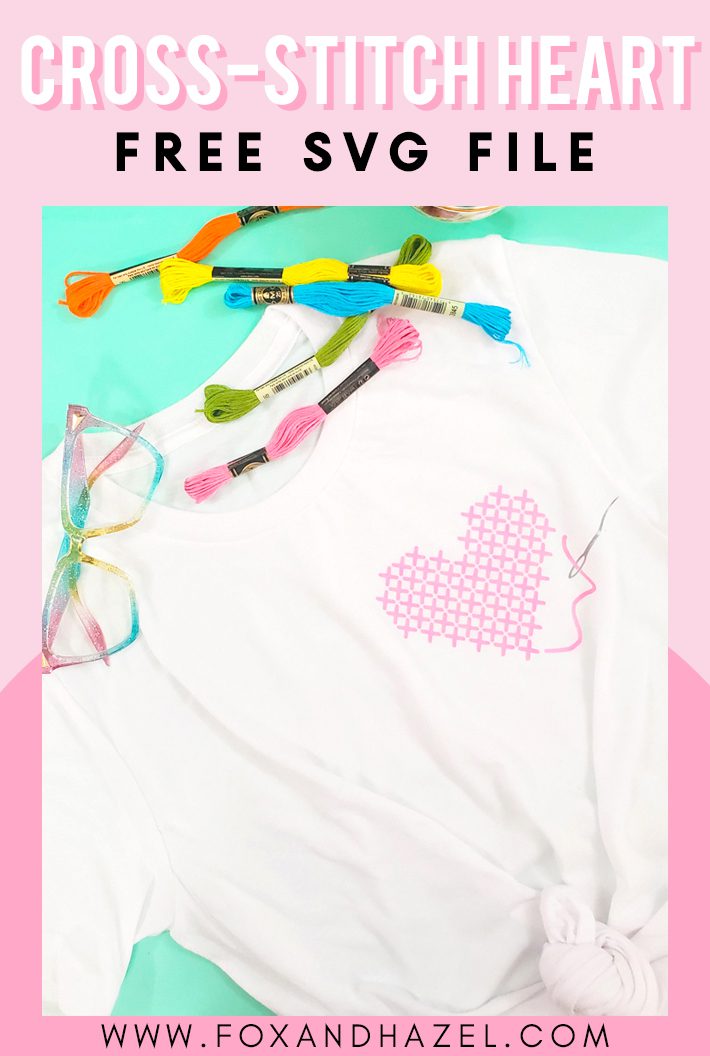 Before I get to sharing this free cross-stitch heart SVG file, let's dive into my crafting history. Because I recognize an SVG file is a departure from my usual posts of printables. Over the years I've dabbled in so many different art & craft hobbies. I like to call myself a "professional dabbler" as I like to try everything at least once. I've tried knitting, crocheting, macrame, scrapbooking, card making, furniture refinishing, painted murals, created digital art, watercolors, acrylic paintings, paint pouring, stamp carving, etc. You name it, and I've likely tried it at least once. However, one hobby I often go back to is cross-stitch. There is something so therapeutic about it, and very satisfying seeing all those crosses turn into a bigger picture.
I've done a handful of cross-stitch (and embroidery) projects over the years pretty sporadically. I find I'm drawn to it more in the wintertime, hunkered down in front of the tv. So, that is what inspired this free cross-stitch heart SVG file! I wanted to make a fun file to create a shirt to share my love of cross-stitch with fellow cross-stitchers.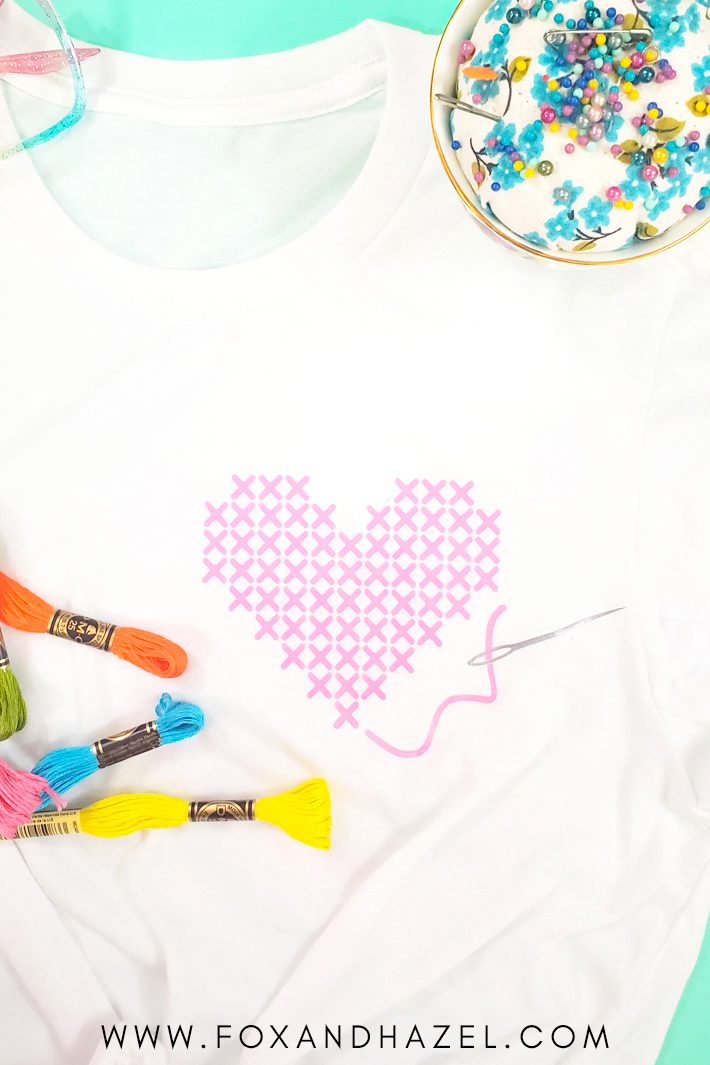 Before I go further, please note that I am NOT a pro at this whole crafting with a cutting machine thing. I have a Silhouette Cameo 3 and use it for various projects, but I am no expert. So I won't be getting into an entire tutorial on how to use heat transfer vinyl. There are many, many tutorials out there that will walk you through a project like this! I'm just here to give you a free SVG file.
If you want to get all the nitty-gritty specifics on Silhouette's, I highly recommend Silhouette School. I'm not a Cricut user, but there are some awesome women who share all kinds of good tutorials with Cricuts like Cori at Hey, Let's Make Stuff, and Erin at Printable Crush.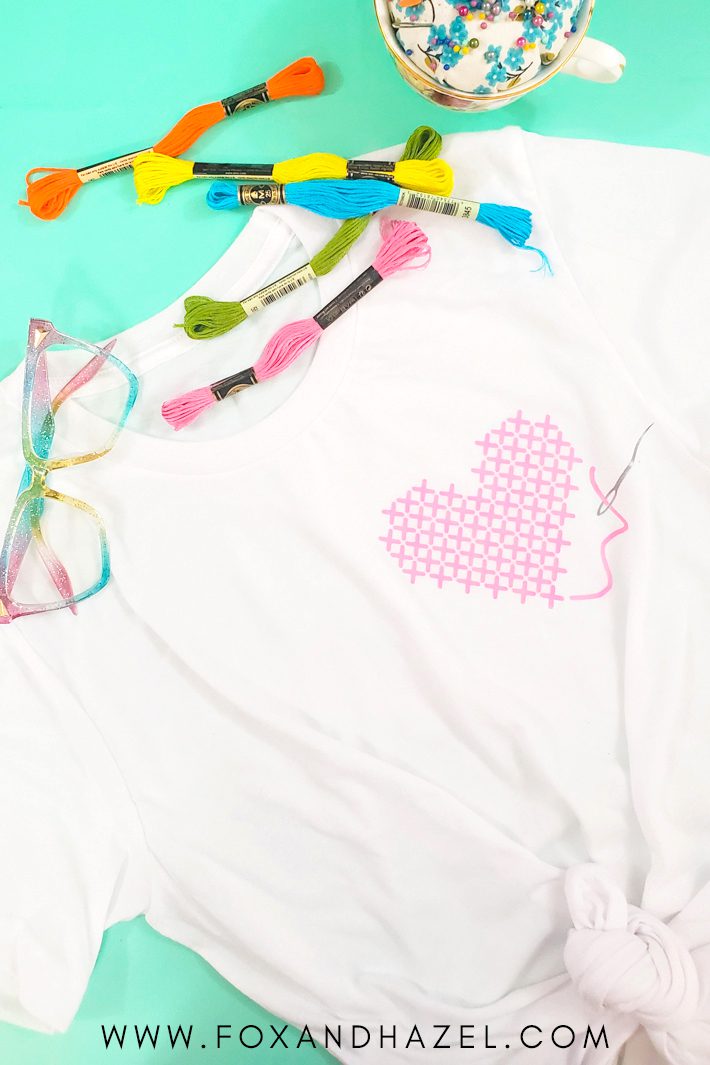 This free file is for Personal Use Only. It cannot be sold or redistributed. If you'd like to use it for commercial purposes, please send an email to torrie@foxandhazel.com.
If you love this post, you can say thanks in one of these ways!