2 Free Succulent Adult Coloring Bookmarks
Some links in this post are affiliate links to products I love!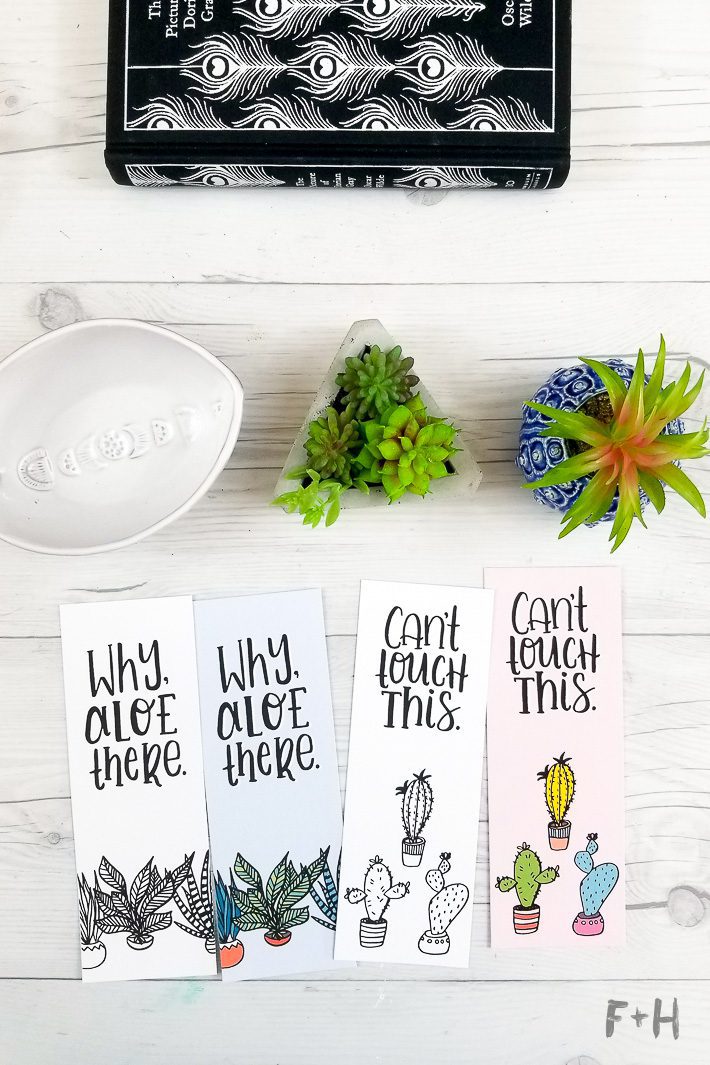 I'm a certified bookworm, which I'm sure many of you can relate! I always seem to have a stack of books on my nightstand constantly. Like more than one person should probably read at one time.
My pile of books currently includes:
I told you my reading list was a long one! I love reading, and I love reading paper books (none of those e-readers for me!) Which means I usually need a few bookmarks to make sure I don't lost my page. I definitely don't fold over my corners, because that's blasphemy! Most of the time usually end up grabbing a random something to use as a bookmark. This includes socks, paintbrushes, old bills, my kids toys and various other items.
Needless to say, it was time to make some proper bookmarks to keep track of all this reading. So I decided to whip up these super cute punny succulent adult coloring bookmarks! Puns and dad jokes are my love language. Nothing slays me more than a silly pun or dad joke, seriously. Which also meant I was here for all the succlent puns. I also love the idea of a coloring bookmark, because everyone loves coloring. To create these bookmarks, I used my favourite pen to draw them – the Tombow Fudenosuke Brush Pen Soft Tip. I love the variation in thickness it gives when I'm illustrating!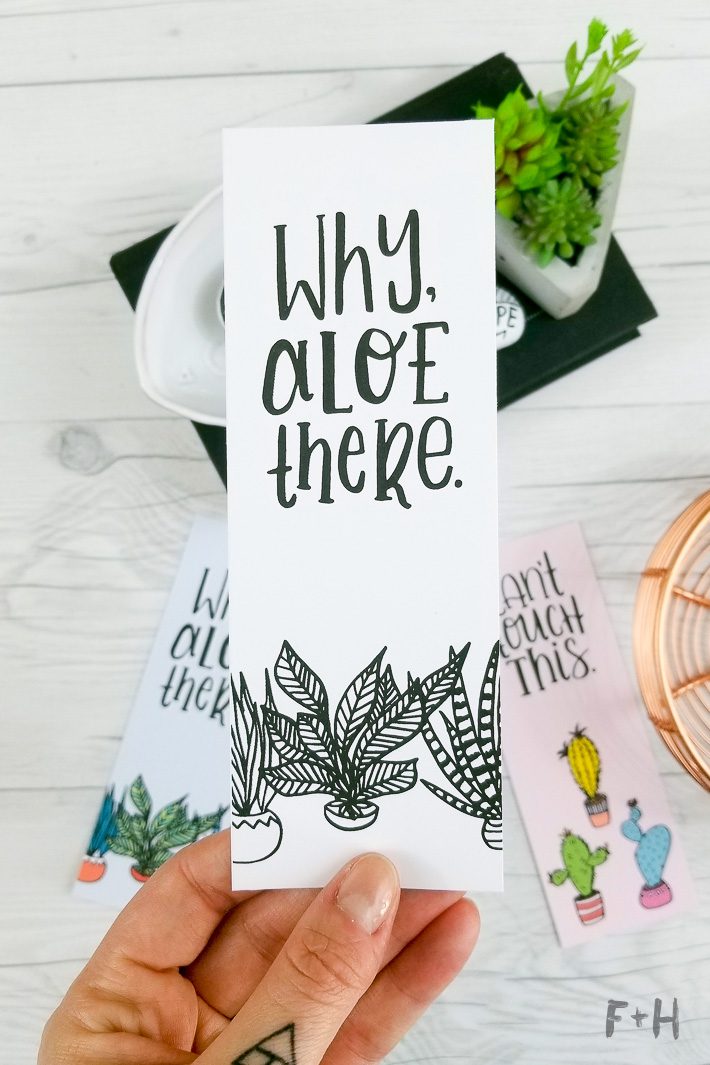 But, I know not everyone loves coloring, or maybe you're just not feeling it. I mean, you're here for the bookmark so you can keep reading after all! So I also created two colored versions to print as well! These adult coloring bookmarks are the perfect size for any book and I love how they turned out!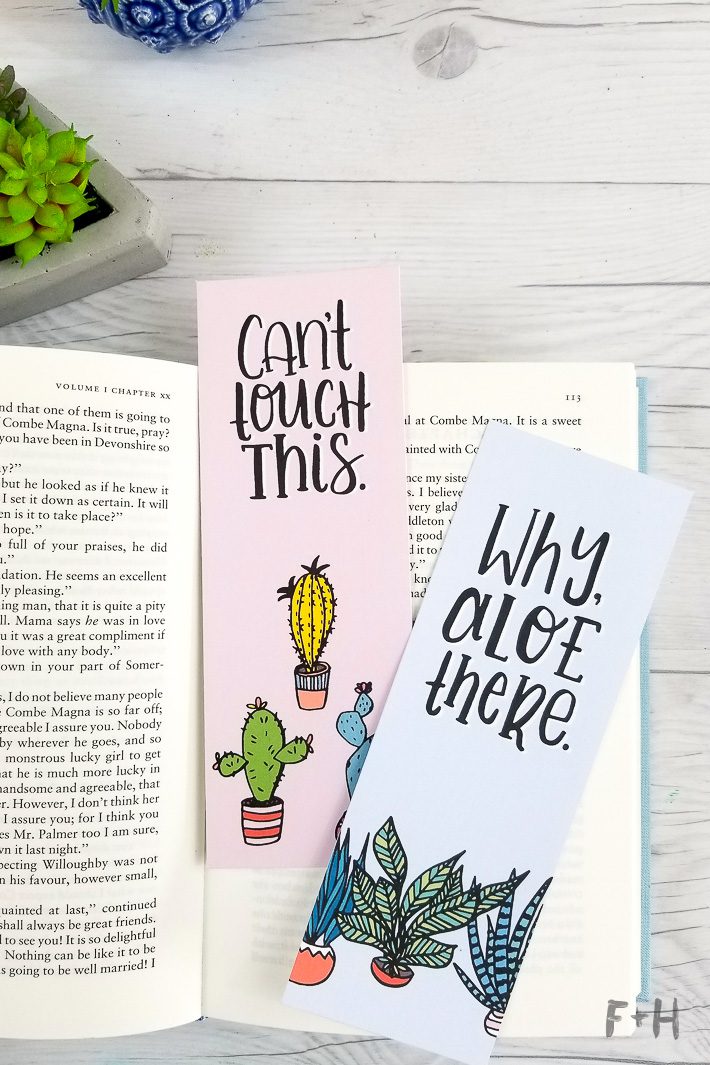 These files are for Personal Use Only and copyright lays with Fox + Hazel. Please do not distribute these files via email or blog. Instead, link back to this post.
If you love these freebies, you can say thanks in one of these ways!