30 Free Printable Wall Art for Kids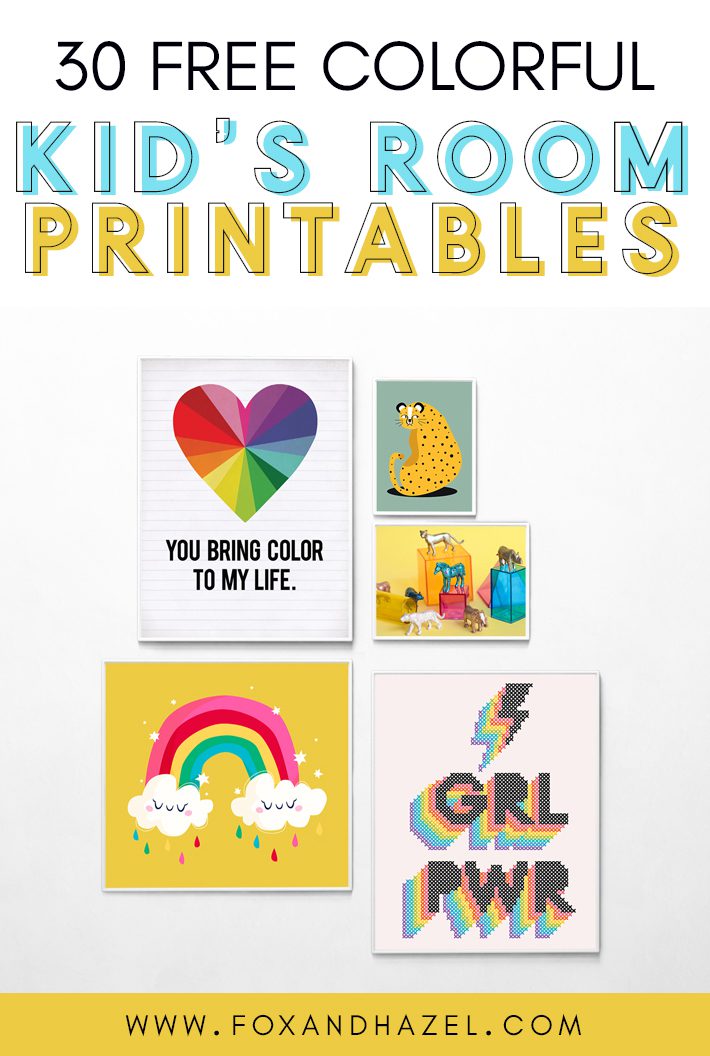 So, I have to confess something: this post originally started as an attempt to curate free art prints for gender-neutral nurseries. That was the intent going into it. And it quickly got off track when I veered from the soft earth tones & greens, directly into the loud colors. Which is how we've ended up here, with 30 colorful free printable wall art for kids. I always "try" to do neutral, but inevitably end up with a myriad of bold & bright colors for literally any project. It always happens to me.
Anyways, this post ended up being a lot more colorful & a lot more fun to curate! My entire house is covered in bright colors (like my wallpaper mural in the dining room, or this giant stripe mural I painted) so I'm always happy to find happy & bold art like these. Your kids will love the fun designs, and YOU will love that they're all completely free! Scroll down to find the link for each print in this post. NOTE: The links for the respective free prints are above the image. I do this for formatting reasons.
30 Colorful Free Printable Wall Art For Kids
today was good // mid century // sweet heart // adventure // ice cream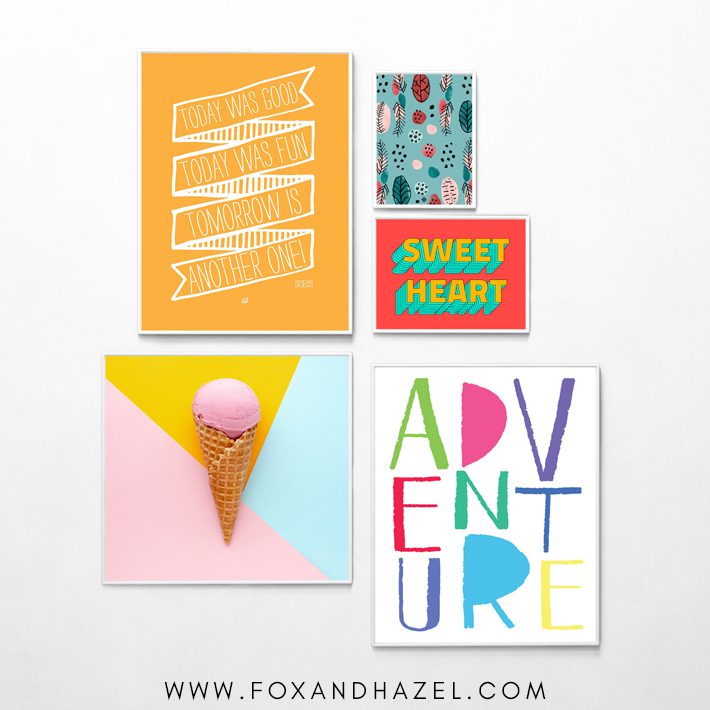 lemons // the kids // dolls // herringbone // squirrel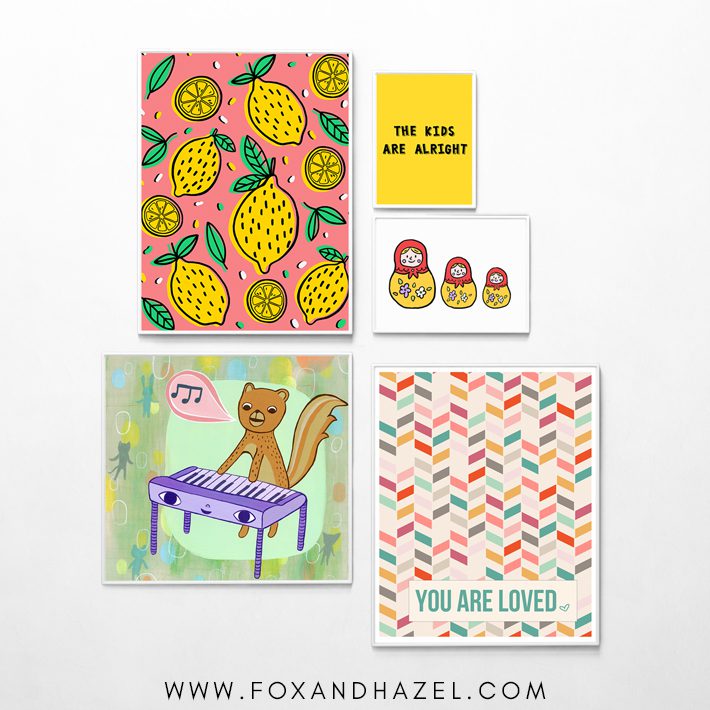 rainbow heart // jaguar // animals // grl pwr // rainbow
the help // happy // pop art // sun // candy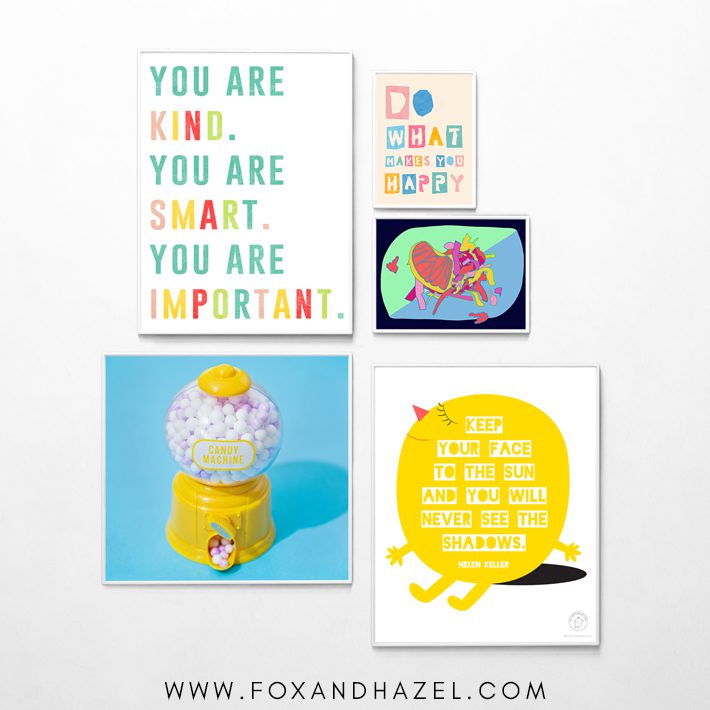 harry potter // branch // dog party // elephant //tiger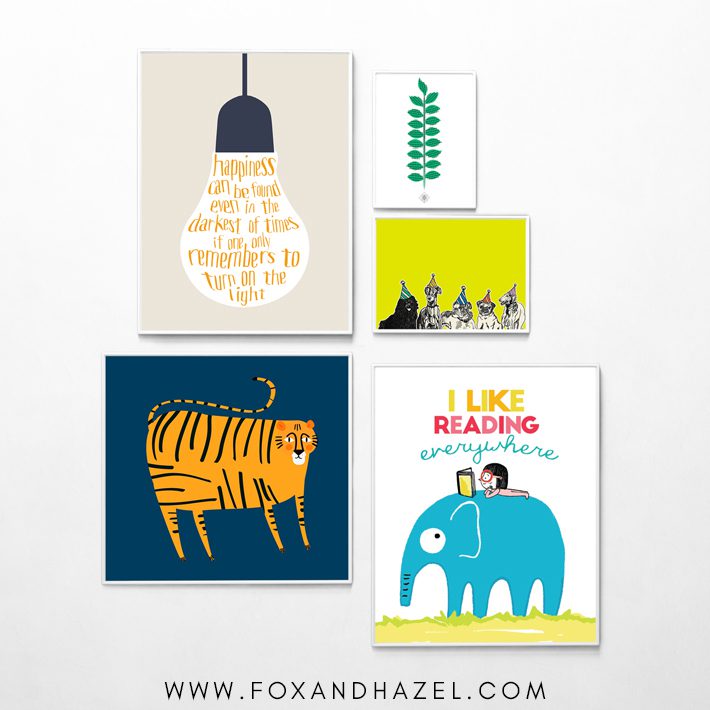 dogs // llama // sunshine //doughnuts //rainbow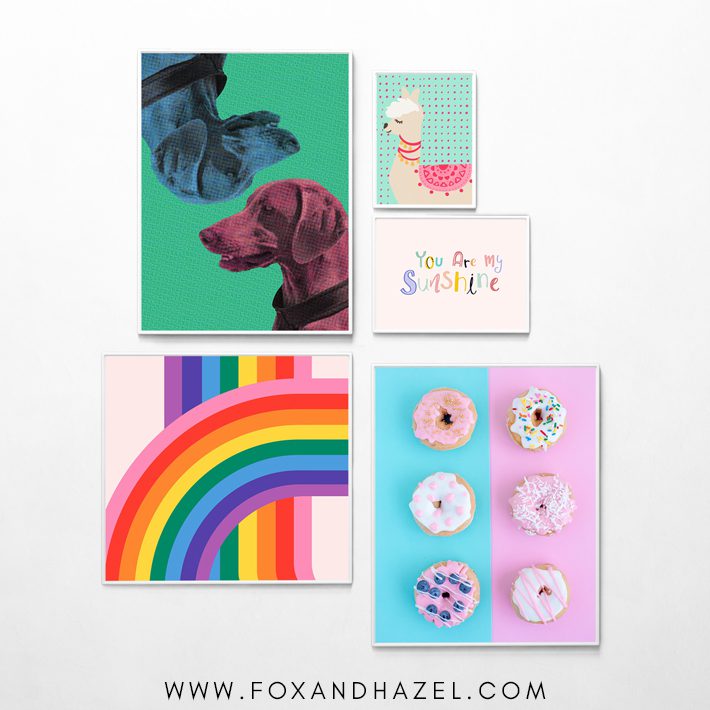 alphabet // fashion // apple // hard things // strawberry
Some of these art prints are for Personal Use Only. They are created by lovely people all over the world who generously share their talent for free. Be a nice human and do not re-distribute or sell. This does not apply to all printables here – be sure to review the terms of use for the image you use.
If you loved this post, you can say thanks in one of these ways!