Free Floral Ampersand Printable
Flowers, flowers, flowers. I've always got flowers on the brain! Cut flower, garden flowers, tropical flowers, weird flowers. While I may not be fantastic at growing flowers, I do like creating art with them! Like this floral ampersand printable I designed this week. A little bit of blooms & blossoms always feels so right, especially in the thick of spring.
Most of my adoration for flowers is as a purchaser of flowers, as I'm a terrible outdoor gardener. My indoor houseplant game is strong, but my outdoor gardening skills are weak. When we bought our current home, I was lucky enough to also inherit some absolutely love peony bushes in our front flower beds. They come back every year without me having to do anything but cut back the dead stems in the fall. This is the kind of outdoor gardening that suits me!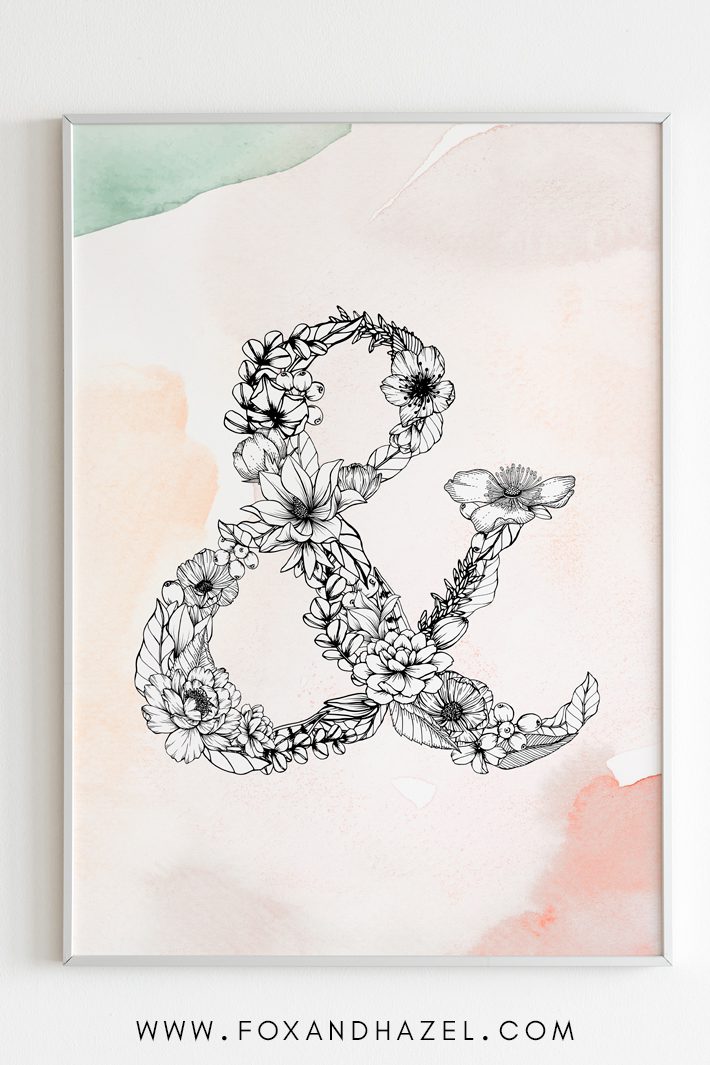 When I'm looking for floral art or botanical art, I often find myself coming back to these line illustrations. These detailed botanical illustrations are equally simple but complex enough that they stand out. Pair it with a soft watercolor background, and it's just lovely! I mean, I am biased because I made it, but I hope you like it too! This floral ampersand printable would be great in a feminine office, a nursery, a little girl's bedroom, or actually anywhere. I'd hang this anywhere in my house!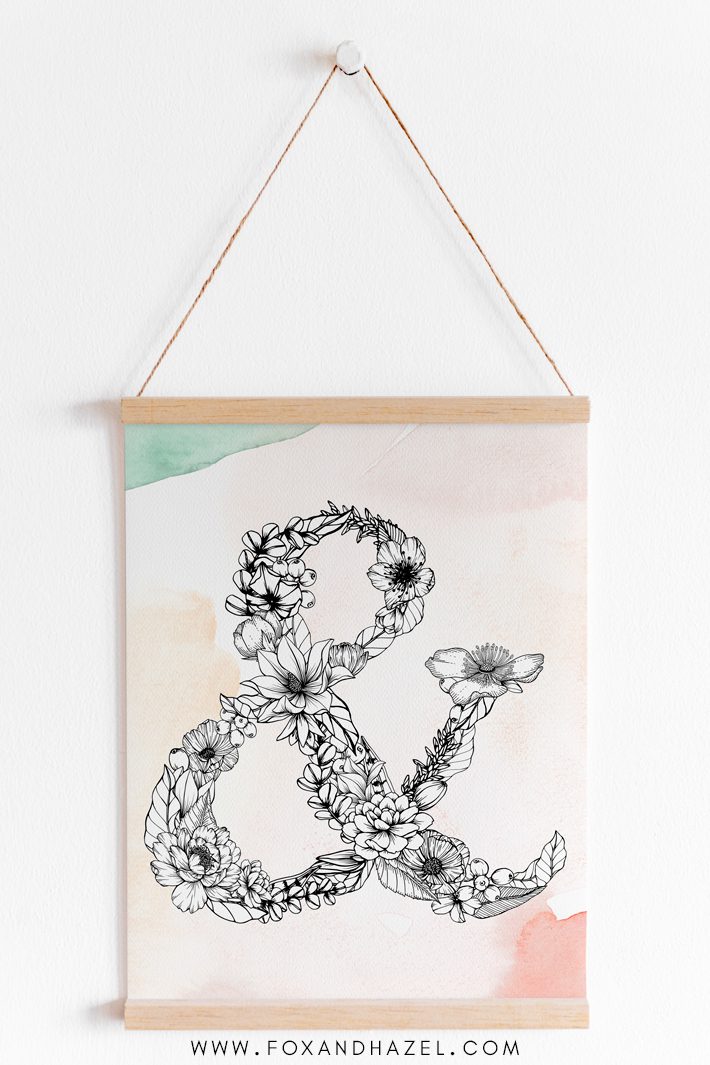 These free art prints are for Personal Use Only. Be a nice human and do not sell or re-distribute.
If you love this post, you can say thanks in one of these ways!