Free Smiley Flower Art Print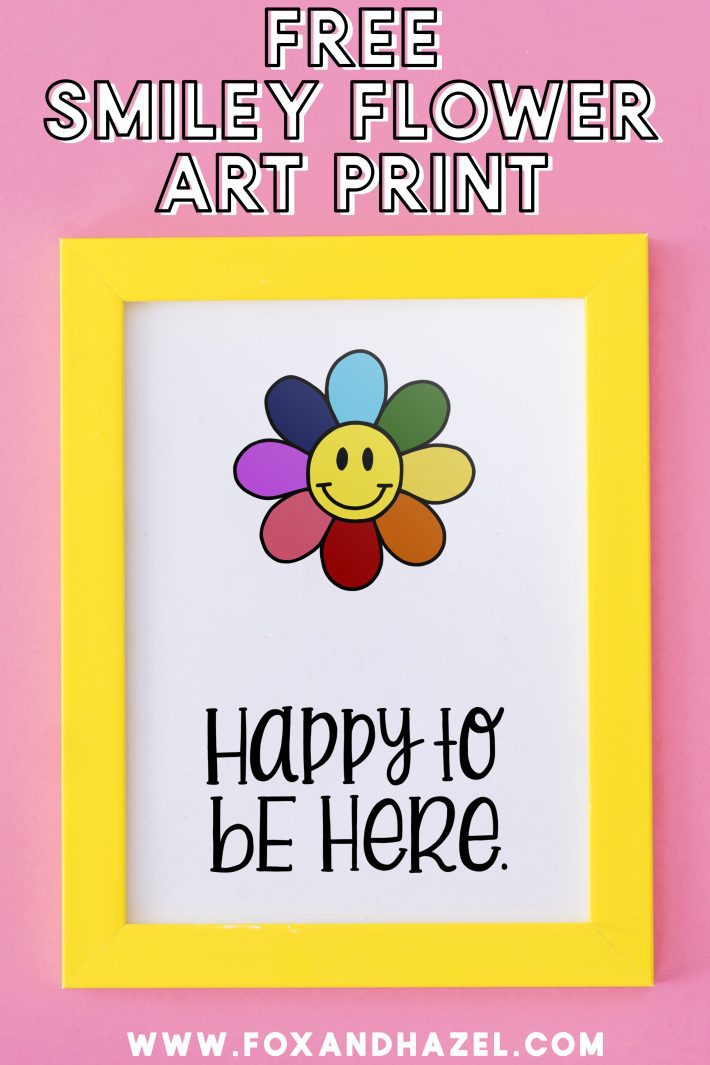 Lately, I've just been making whatever makes me happy. Does it show? I just love the comeback of these 90's smiley flowers everywhere. It's giving me all the throwback vibes to my childhood. So of course I had to turn it into a free smiley flower art print to share! The saying "happy to be here" is one that has been my dad's mantra for a long time. I used to roll my eyes at it when I was a kid because I thought it was SO lame. That may also have been because I was beyond moody as a small child. And as a teenager. And maybe as an adult.
I digress. The older I've gotten, the more I've come to appreciate my dad's motto. It's short, simple, and a good reminder to enjoy life as it comes. I thought it paired perfectly with a rainbow smiley flower!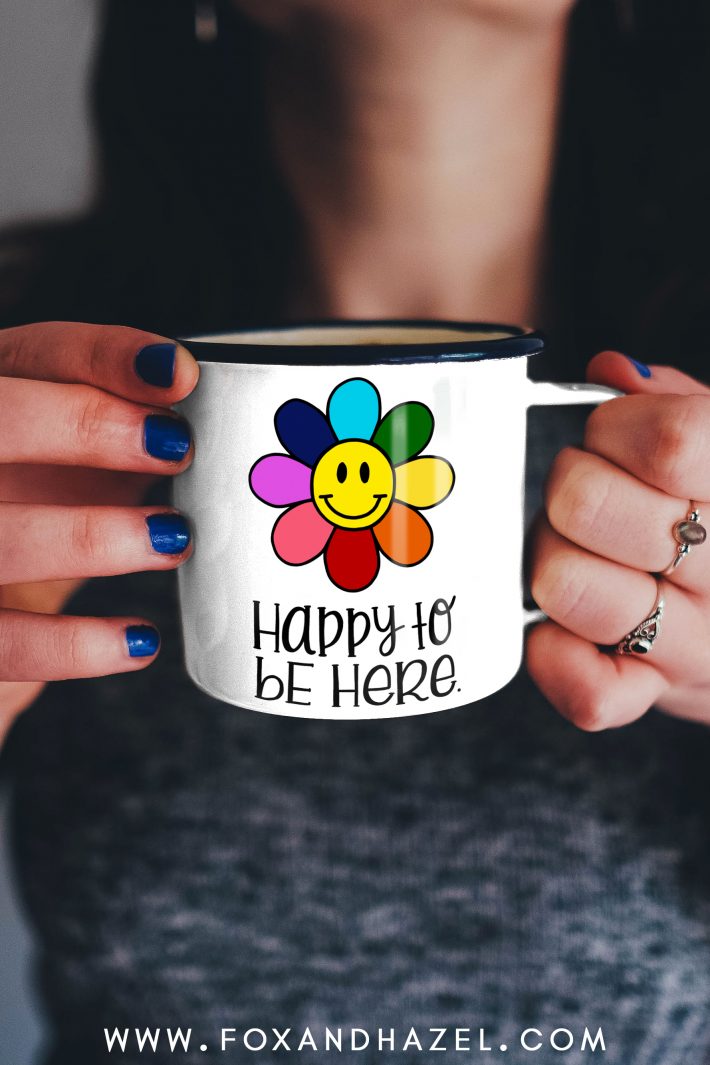 As I was making these images for the blog post, I thought how absolutely CUTE it would also look on a coffee mug! I might have to find someone to print one for me because it's too adorable. I guess this could be more than just a free smiley flower art print, hey? Imagine the possibilities! Hats! Mugs! Keychains! So much potential, haha. Anyways, scroll on to get your free download of this smiley flower art print!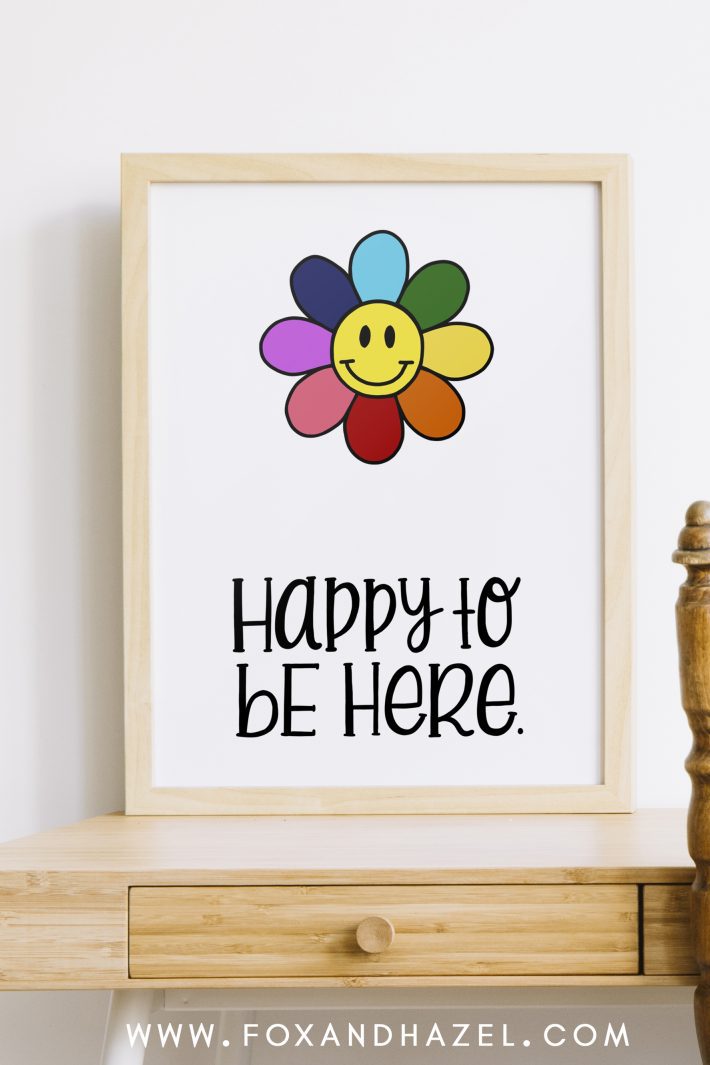 These prints are for Personal Use Only. Ownership lays with Fox + Hazel and are not to be re-sold. Please do not distribute these files via email or blog. Instead, link back to this post.
If you use these in one of your projects, you can say thanks in one of these ways!