Free Tropical Party Invitations
Some links in this post are affiliate links to products I love!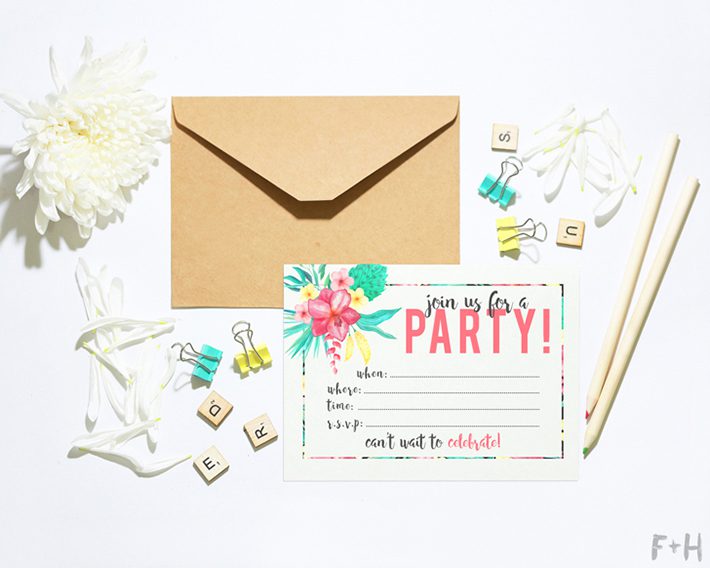 School's almost out, which means it's time for some summer parties! My kiddos still have 3 weeks to go, but I am so ready for school to be DONE. Ya feel me? I'm ready for no more morning rushes, volunteering or packing food. Over it!
I made this free tropical party invitation to get you in the summer mood for any party you're throwing! How great would a luau be for a year-end pool party?! Or an adult party complete with some sangria and margaritas? I'm there in a hot minute, just let me grab my swimsuit! I am loving the tropical phase that everything is going through right now, and it's making me want palm fronds and orchids on everything. I mean, it's not quite hot enough here to hit the pool (wait, I don't have a pool!) but I'm not letting that stop me! Of course, I had to whip something up to share and assist in dreaming of having a pool to dip in.
This tropical party invitation is 5″x7″ and print two on a page. Just print at actual size and cut them out! Bam. Done. Now you can get to drinking sangria again. You're welcome! (Cue the Moana soundtrack… "you're welcommmme!" (Sorry, I'm not sorry.)) If you want more of these tropical flower graphics for decorations, you can get the entire graphics set HERE at TheHungryJpeg!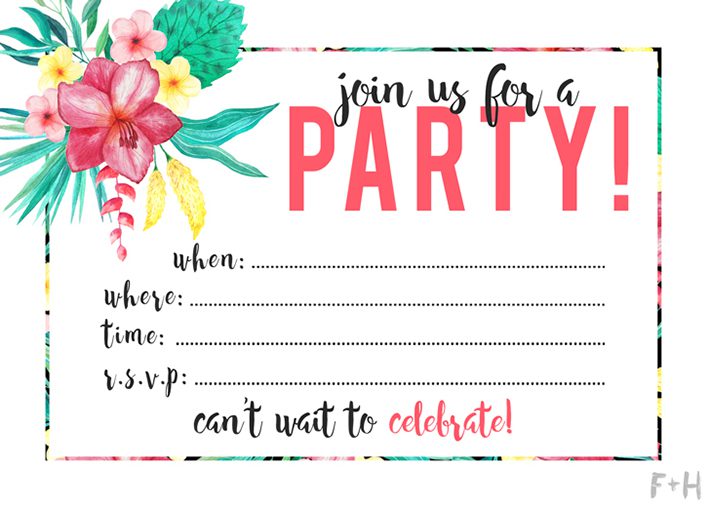 Terms of Use for these files:
Free for personal use only.
Please do not distribute these files via email or blog. Instead, link back to this post.
If you like this freebie, you can say thanks in one of these ways!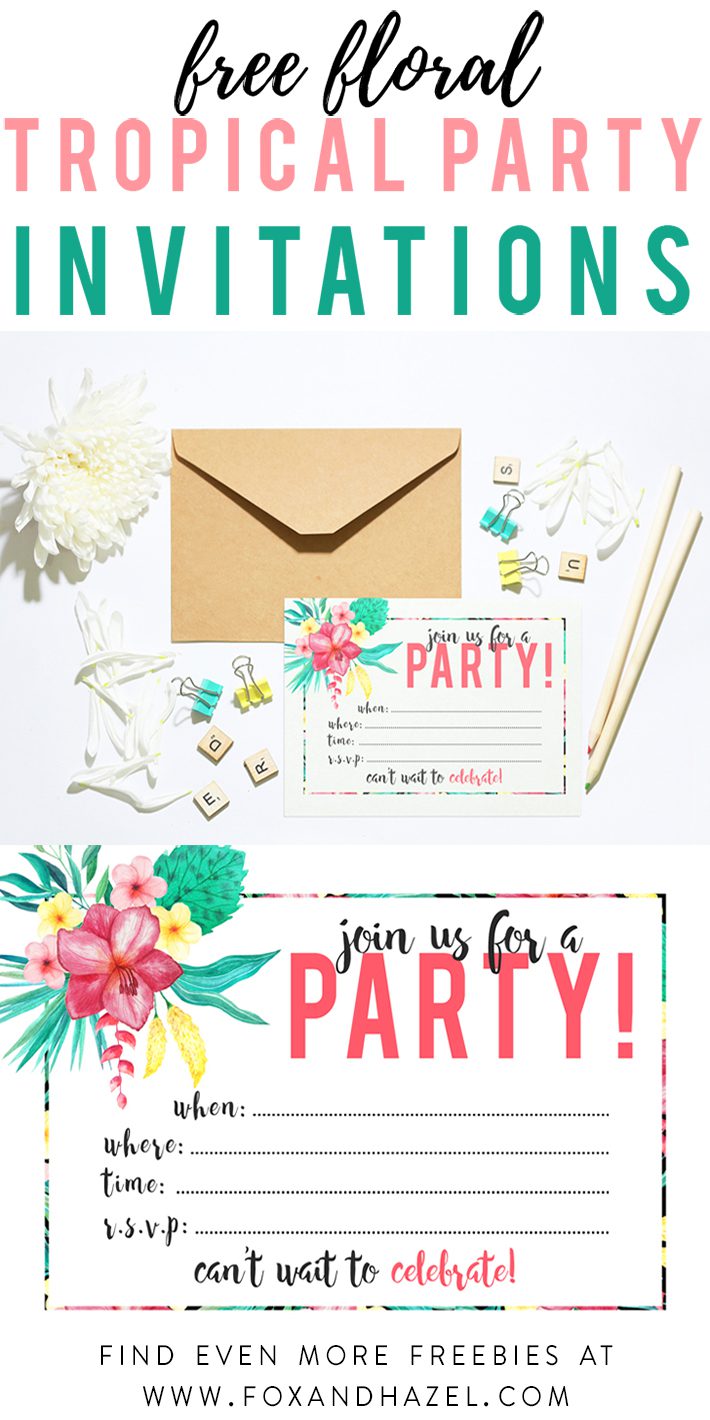 If you're wanting even more tropical vibes to get you in the summer mood, grab this Free Tropical Leaf Print!