Free Tropical Leaf Printable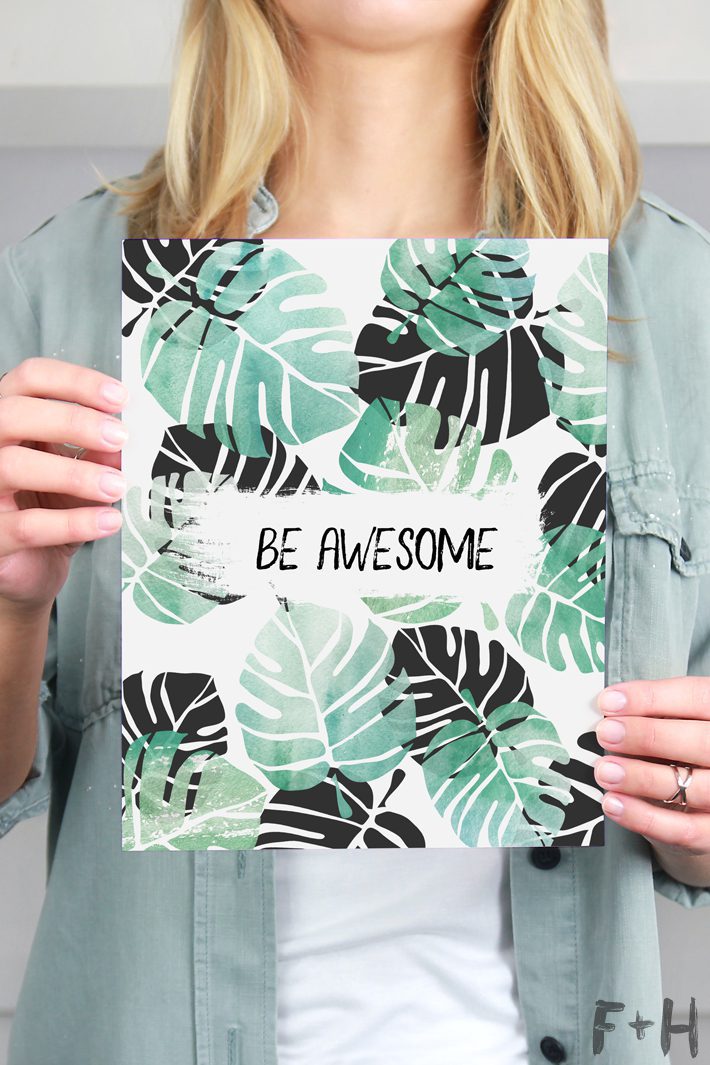 Let's all give three cheers for the fresh & light decor that summertime brings. When the world is green outside it just makes me want to buy all. the. plants. Next on my list is DEFINITELY a monstera! (Update: I finally got my monstera!!)
Just send me green thumb vibes to make sure I don't kill it, okay? My reputation around here isn't great with plants… But I still love tropical leaf art regardless of my ability to keep plants alive.
This free tropical leaf art printable is impossible to kill and still brings some summery fresh vibes in the house. When I was growing up we had a palm tree in our living room, and it eventually grew into a monstrosity. One that we ended up giving away when we moved because it was just too big for our house! I dream of having my own palm tree someday (preferably when my kids are old enough to stay out of the dirt!)
Are you a plant lady too? Do you have a house full of them? Despite my questionable plant care abilities, I have about 15 houseplants! They are my babies and what keeps me sane through the long Canadian winters. I dream of being in my house made jungle. Until then, this free tropical leaf art print will have to satisfy that desire!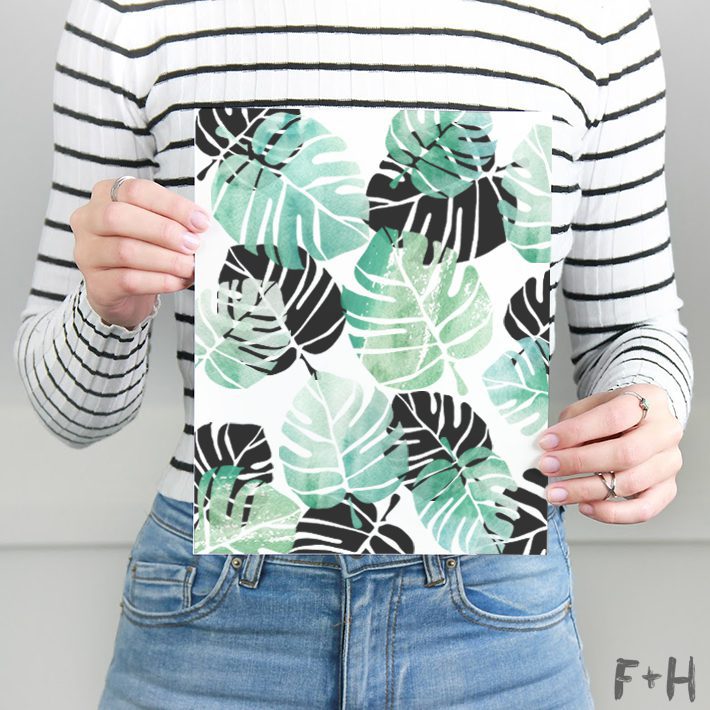 To make this tropical printable, I used some totally gorgeous watercolor textures from the latest Design Cuts bundle. The Ombre Bundle by GraphicRain has so many lovely textures to play with, and you can find them and a ton more goodies in The Comprehensive Texture & Patterns Collection!
You can download the print both with the text and without. I like options, and hopefully you do too!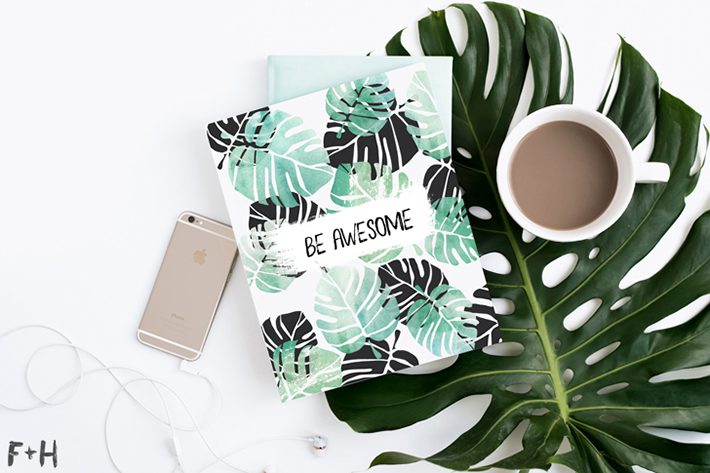 If you are looking for more summery tropical leaf art, make sure to check out this post where I've rounded up 25 more totally free tropical leaf printables!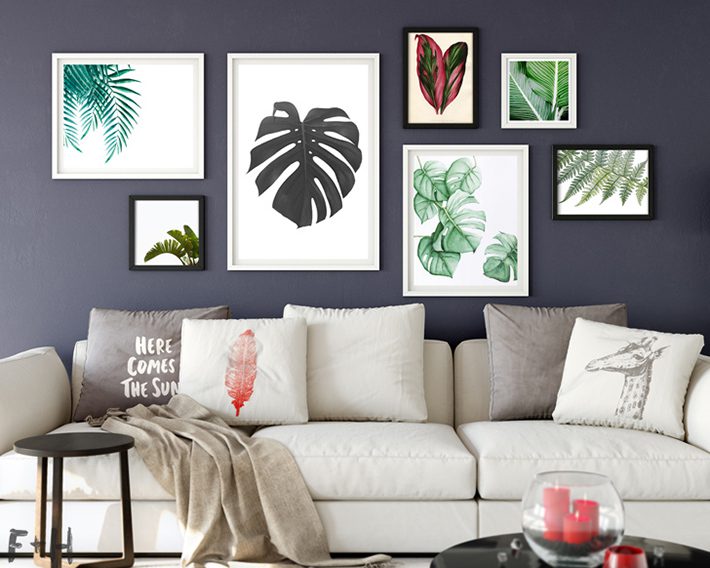 These prints are for Personal Use Only. Copyright lays with Fox + Hazel and are not to be re-sold. Please do not distribute these files via email or blog. Instead, link back to this post.
If you use these in one of your projects, you can say thanks in one of these ways!