33 More Free Modern Art Printables
Some links in this post are affiliate links to products I love!
Refresh your gallery wall with 33 more of these totally free modern art printables! Want the original 33 freebies? Check out this post!
There has been a lot of love for my previous post of free modern art printables. So, I did you a solid and found 33 MORE totally free prints. These are all available for you to decorate and get those picture frames filled up QUICK.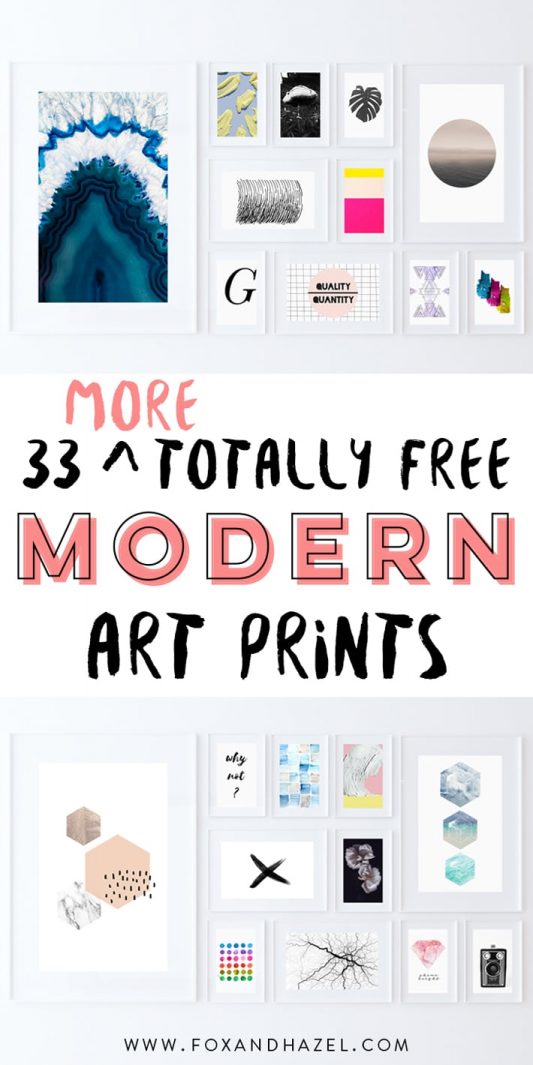 All you need to do is click, then print and pop them in your favourite frame. You could even hang them with just some washi tape and call it good! Because these are all free, you could get really wild and create a full gallery wall in no time. Now that's my kind of decorating – when it's easy & beautiful!
To get these 33 totally free modern art printables, you can find the download links below the respective images. Happy decorating!

blue agate // yellow paint // mushroom // monstera // porthole // sketch // pink // letter // quality // triangles // cameras
Fun fact: Did you know that this print was recently picked up by a production studio to use it for set dressing in an upcoming new TV series?! Crazy, right. I love the watercolor triangles so much that there is also a printable notecard along with the print!

hexagons // why not // watercolor blue // paint swipe // seaside cubes // black x // roses // rainbow // paris // diamond // camera
Still don't have enough art prints, or can't find that one you're looking for? Check out my newest roundup of modern art prints: 36 Free Black and White Art Prints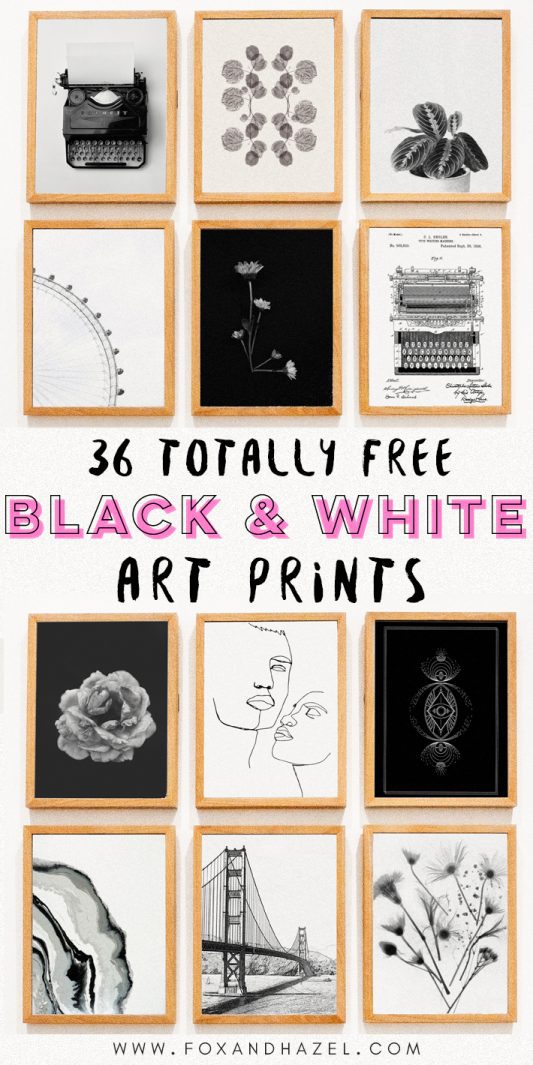 Now that you've got all these amazing free modern art prints, you'll need some frames for them all! If you're looking for some gorgeous frames, then be sure to check out the ones below!