Free Tropical Art Print
Some links in this post are affiliate links to products I love!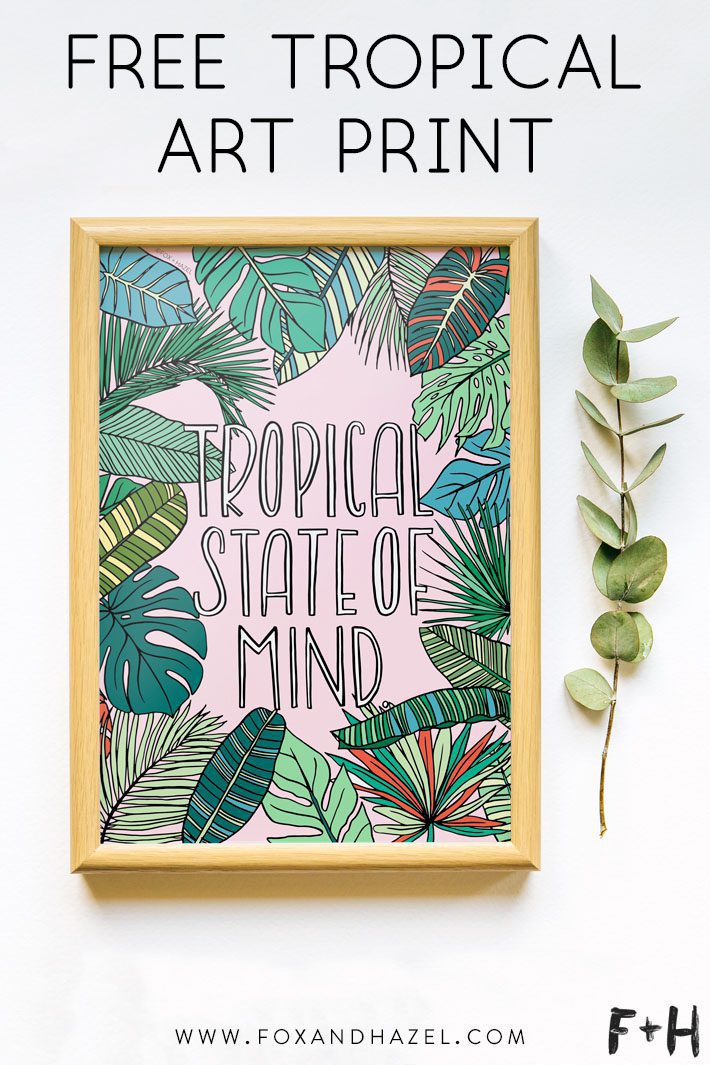 Summer is basically here, and I am living for it. My house is a jungle right now with all my plants growing like crazy. It's glorious! I just can't get enough tropical feelings with the weather finally being nice.
I'm guessing you're a fan of the jungle and all things hot too, right? To help channel more of my jungle fever, I drew this tropical art print one evening with my favourite Tombow Fudenosuke Brush Pens. It came to me as I was re-arranging all my plants, and I had to draw it immediately. In fact, I originally drew it as a coloring sheet for my email list. (Are you in the Fox Pack? I send free exclusive art prints every month!) To round out your gallery wall, be sure to check out the latest free Abstract Wall Art, these Zodiac Signs Art Printables or this fun Triangle Watercolor Art Print!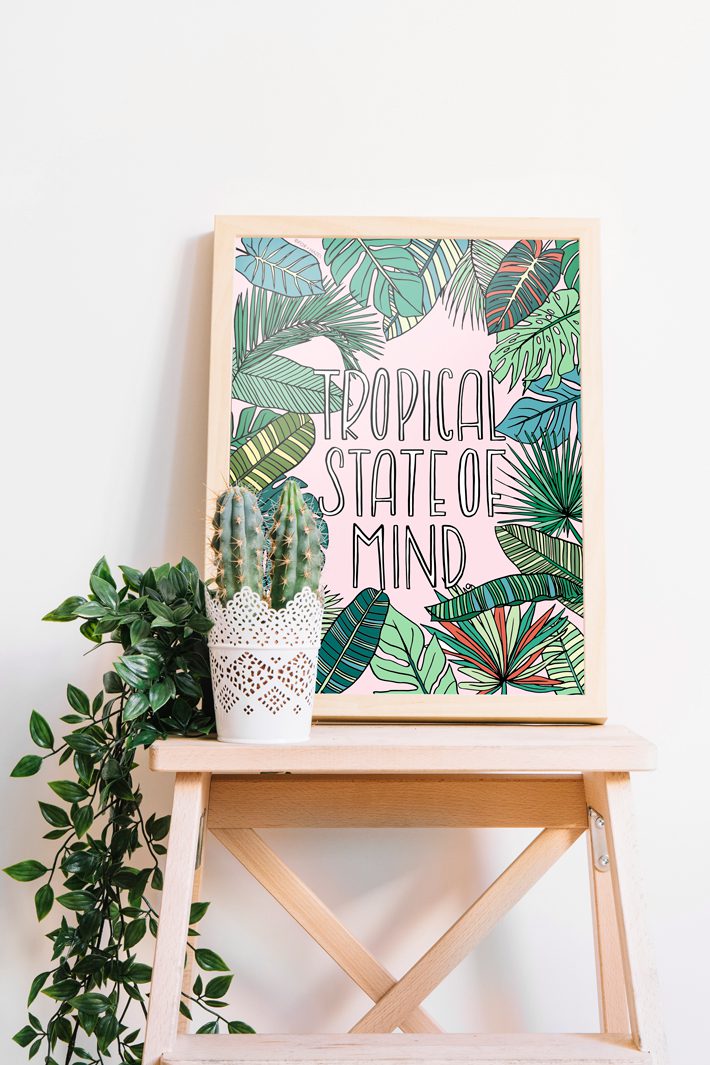 These files are for Personal Use Only. Do not re-distribute or re-sell. If you'd like to share it, be sure to link back to this page and gie credit.
If you love this freebie, you can say thanks in one of these ways!