Free Watercolor Birthday Cards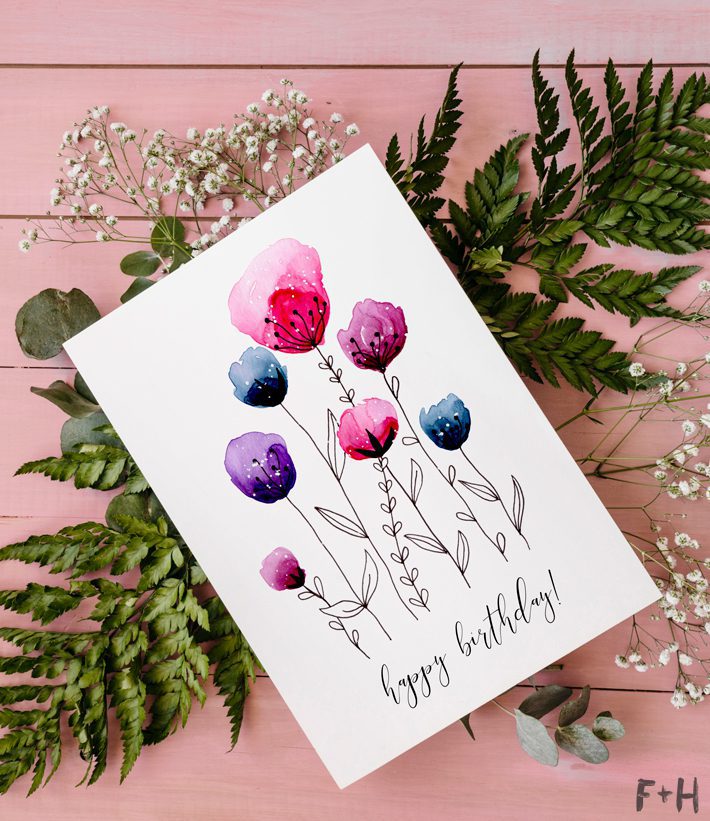 Birthdays are on the forefront of my mind right now. With 5 birthdays in my family in the next 6 weeks! Between my family and my husband's this time of year is a birthday bonanza. Which I love because I am a total birthday fanatic. My second oldest just turned 4 on the weekend, which we celebrated with cake, swimming, her restaurant of choice. Which was Costco. Yes. You can't make this stuff up! She chose a strawberry cheesecake – a girl after my own heart.
I absolutely love making a fuss over people for their birthdays, but I am also not great at remembering them! We have a decent sized family with in-laws, cousins and the like so birthdays start to blend into one another over the year. This card came in perfect as I realized I'd forgotten to grab a card for my friend the day before. I can never seem to remember to get the cards any sooner than that…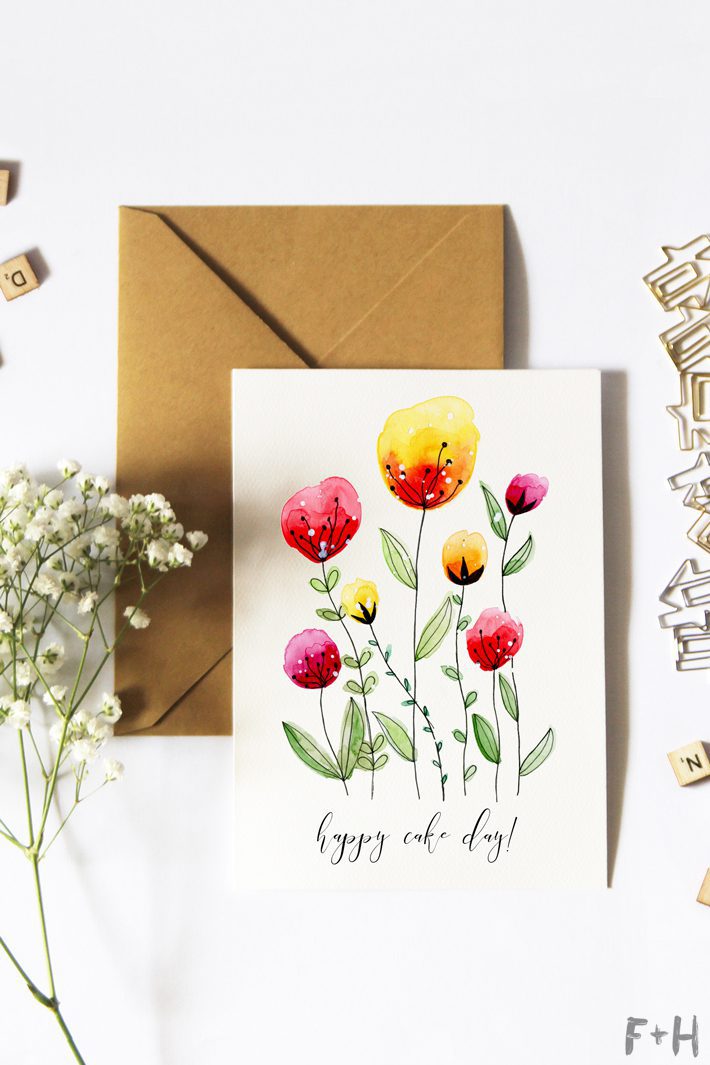 Celebrating the people I love is my favourite thing to do, and birthdays are the best reason to go over the top. So, I created these lovely watercolor birthday cards to share. These are simply & sweet and perfectly delicate. I love the combination of watercolor and pen illustration together. Pair this card with a bouquet, some wine and it's a great birthday for the recipient!
Want to learn how to paint watercolor flowers like these?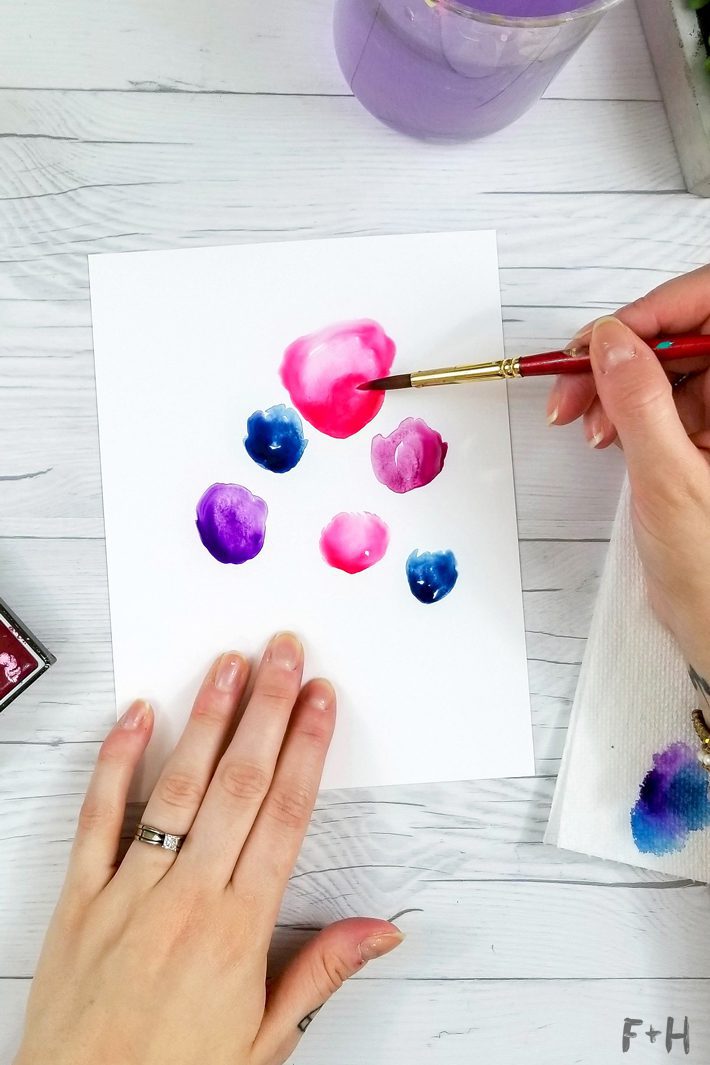 You can find the entire tutorial on how to paint these watercolor flowers yourself over on Dawn Nicole Designs today. It's a photo-filled step-by-step tutorial that is perfect for any beginner watercolorists! These illustrations are dead easy to make, and would also make a wonderful gift for someone!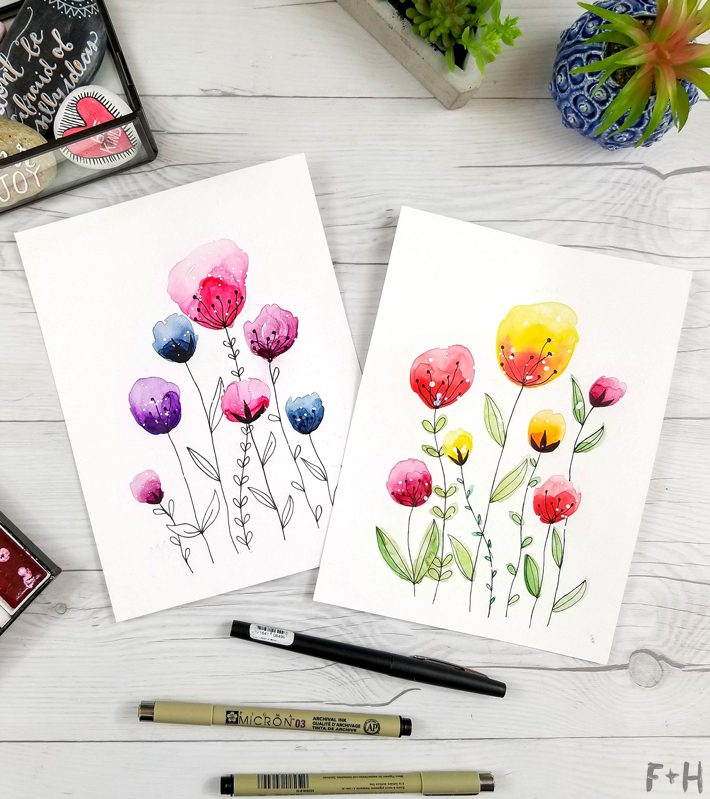 These files are for Personal Use Only. Please do not re-distribute. If you'd like to share them, please link back to this post!
If you use these in one of your projects, you can say thanks in one of these ways!
And if you really love drawing flowers, then you should check out my post on the top 12 books for easy flower drawings. And you can find some of my favourite watercolor supplies HERE that are all under $50!