33 Free Modern Art Printables
Some links in this post are affiliate links to products I love!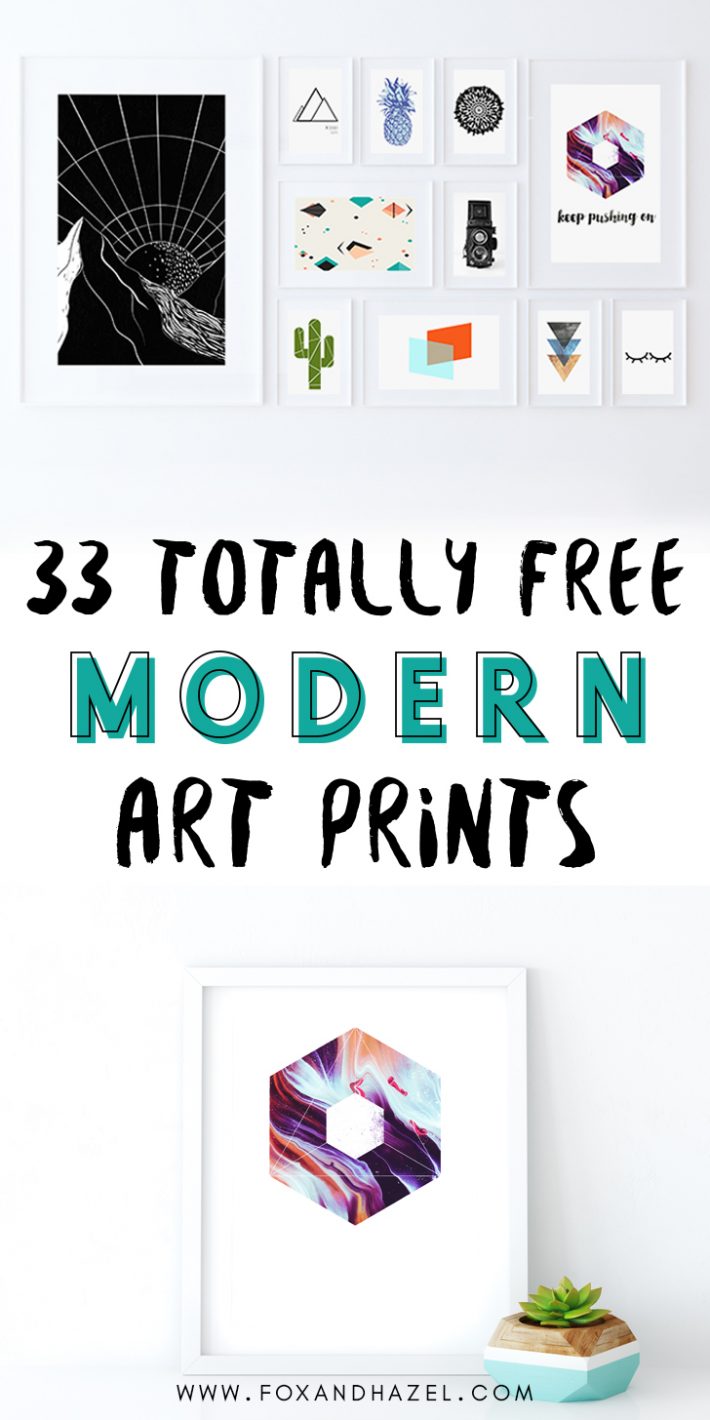 Create your own gallery wall with any of these 33 totally free modern art printables. Warm up your printer and start filling those frames!
Like most of the internet, I love a good free printable. I also have what feels like a million picture frames hanging around my house. They need some art in them. I try to buy paintings and fine art prints as much as I can afford (support those artists!), but sometimes my bank account just isn't in the place to support that habit.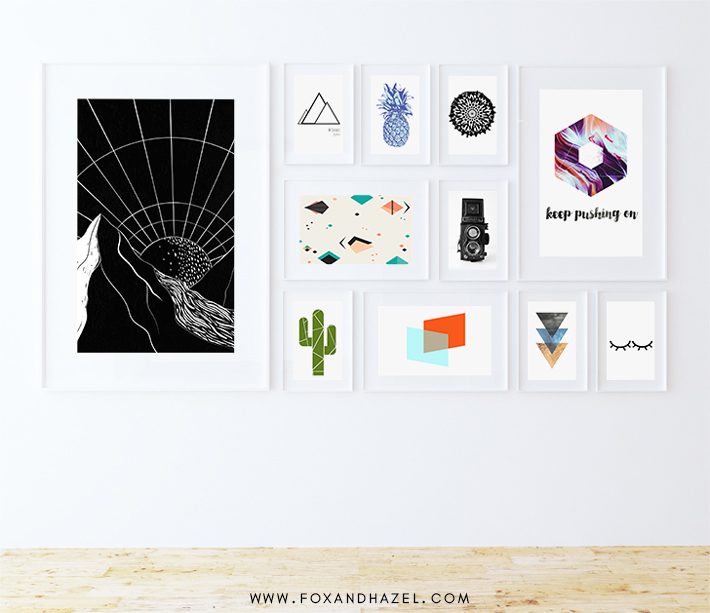 So, like any normal person I start looking for free prints to update my frames with. I've rounded up 33 totally free art prints that are more modern and clean, since that is the aesthetic I'm drawn to. Sometimes a good, simple black & white print is all you need. You can find all the links to download these prints beneath the respective images.
Floating Landscapes // Gemstones // Blue Florals // Monochrome Cactus // Mid Century // Kaleidoscope Eyes // Stripes // DIY Hard // Andy Warhol Quote // Winter Blooms // Cube Abstract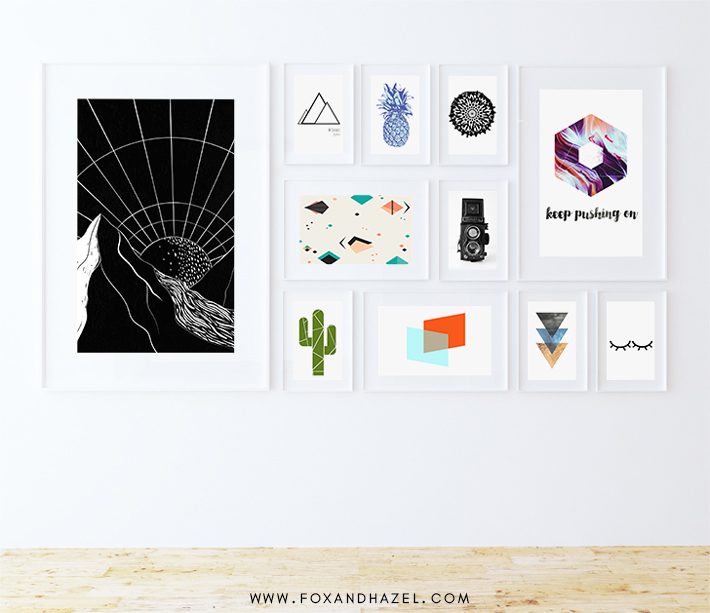 Linocut // Minimalist Mountains // Blue Pineapple // Mandala // Keep Pushing On // Diamonds // Camera // Cactus // Orange & Blue // Inverted Triangles // Sleepy Kawaii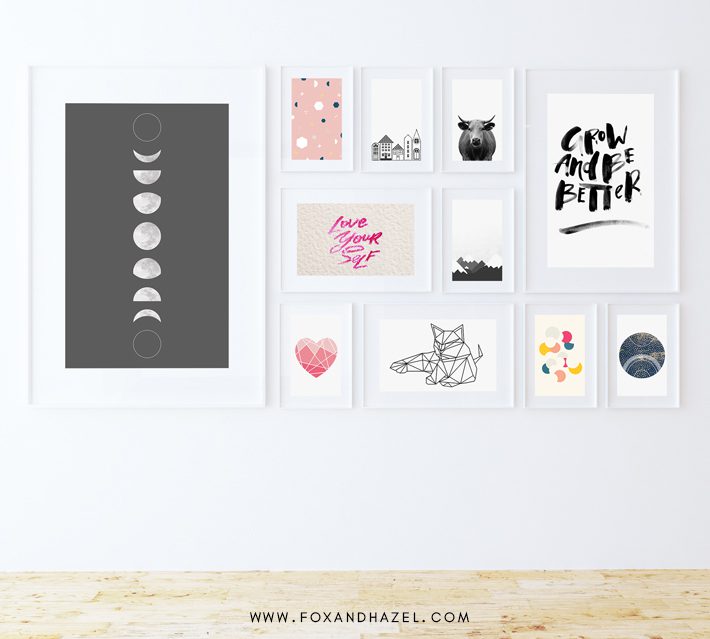 Lunar Phases // Geometric Print // Houses // Cow // Grow and Be Better // Love Yourself // Mountains // Heart // Cat // Dots // Blue Circle
BUT WAIT – THERE'S MORE!
You know you just read that in a cheesy announcer voice, right? You know you did! If you want even modern art prints for totally free, then check out my post that contains another 33 more totally free modern art prints! You get a free print, you get a free print, everybody's getting a free print!
Need the perfect frame to start your own gallery of modern art prints? Check out these beauties below!