StencilGirl Tutorial: Messy Florals Art Journal Page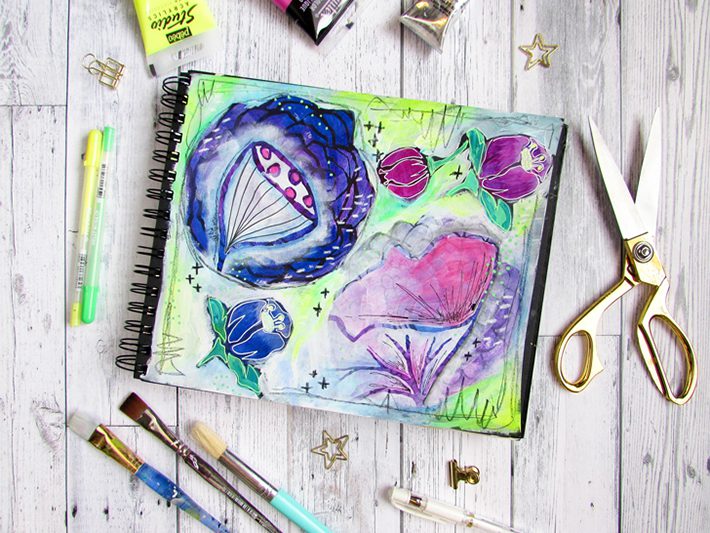 I am really pleased to be sharing my first post as a member of the StencilGirl Creative Team today! You can see this entire art journal page created from start to finish in a video over on the StencilGirl blog. Bonus: you get to hear my Canadian accent (that doesn't exist, but everyone insists does!) I am so excited to be sharing this Stencilgirl tutorial using some gorgeous stencils – I'm loving these flowers!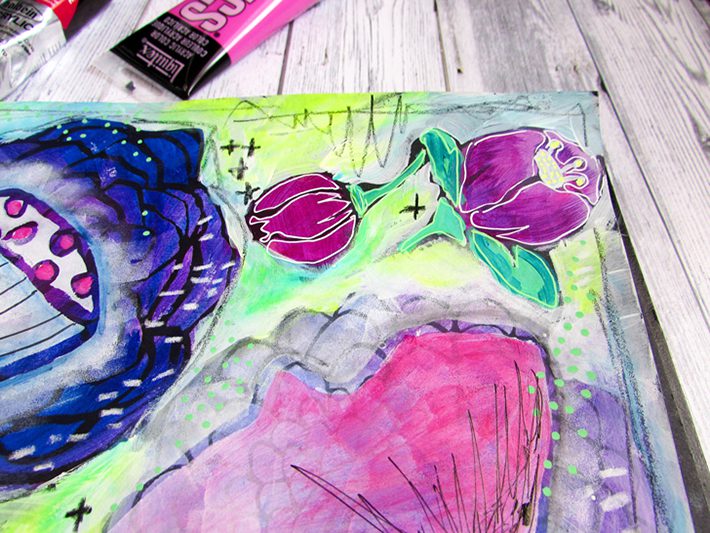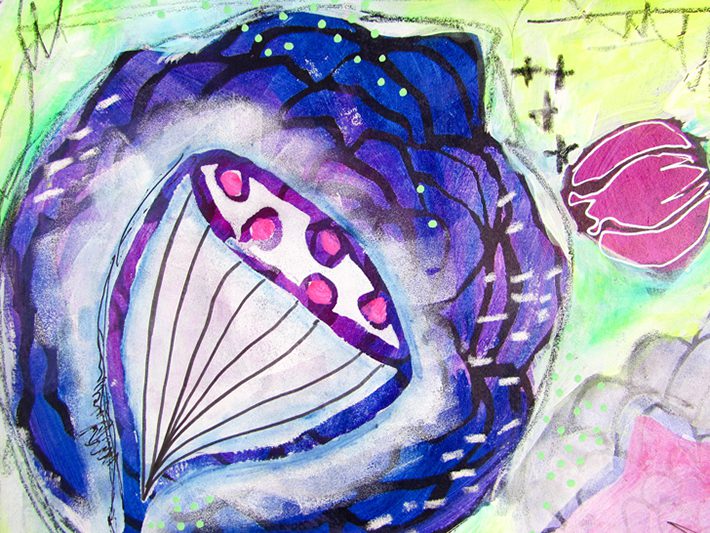 This bright & happy art journal page is made with some of StencilGirl's amazing floral stencils, and of course, I had to incorporate some neon into the mix. I used my favourite neon pink and yellow acrylic paints, along with some pthalo blue that I am still obsessed with!
With summer around the corner, I wanted to include the happy bright colors that remind me of my favourite season! I love celebrating the seasons with an art journal page. With the weather getting warmer by the day, I am a much happier human! I talk about the weather a lot (I am Canadian after all) but it affects my mood and motivation so much. It's hard to get moving when it's still dark at 8 am, and is dark again by 5 pm. I'm glad the snow and long nights are behind us! What better to capture that happy & cheery feeling than a cheery Stencilgirl tutorial for this spread?
Want more art journaling? Check out some more art journaling tutorials below!
See how I make another neon spring-inspired art journal page with DecoArts. And if you're new to art journaling, be sure to check out my top 12 affordable art journaling supplies. It's an easy list to get started making an art journal page!