"Honey Comb" Art Journal Process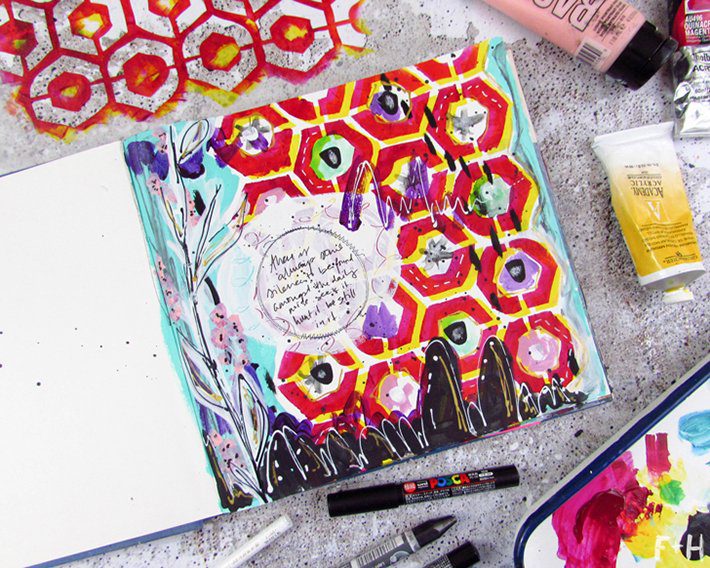 Oh my word, guys, it has been so long since I feel like I've shared any of my art journaling work with you! It's been a crazy summer with us moving with three small children. We are in our new place in the city and I'm still pinching myself that we are really here! We lived in the country for 8 years in small towns, which we both loved and will look back on very fondly. Our move to the city was a big decision that was driven by wanting more opportunities for our children and myself, and my husband's career.
We are mostly unpacked (excluded my basement that is housing a box city currently) and I'm getting back into the swing of things around here. In the midst of the craziness of moving I've been trying to steal some quiet alone moments when I can. I never realized how much I crave alone time until I had kids!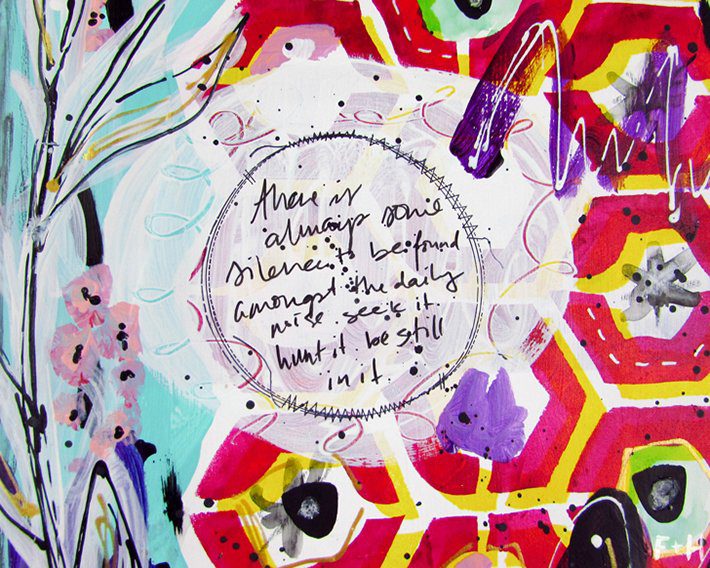 It's Throwback Thursday with StencilGirl, and I made this art journal spread using one of their older stencils Honey Comb. Since my new office has a desk dedicated just for filming (!!) of course I had to share the process with you too!
Check out the entire art journal process from start to finish below: