A Tiny Series // Tiny Art Journal #14
Some links in this post are affiliate links to products I love!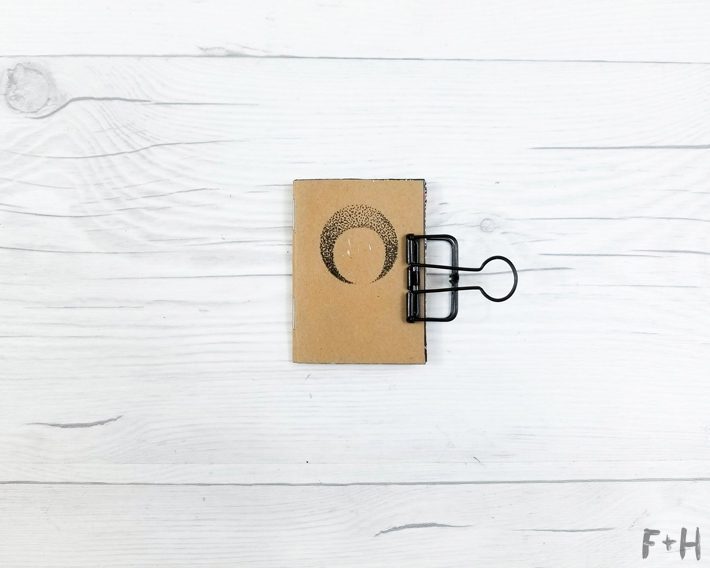 I'm a bit late in sharing this month, but I made it just in time! Sharing these tiny art journals on here is one of my favourite posts each month. If you're new, then you definitely need to go check out my section on A Tiny Series to see my past tiny journals. A Tiny Series is my ongoing monthly tiny art journal project that I am obsessed with!
After stretching my muscles last month to get back into habit, I decided to pick a theme that had more weight to it. The moon, the stars and the sky are the main focus in this journal. These have been themes that have I have been drawn to throughout my life. And they are images that show up in my work in subtle or obvious ways. There is a magnetic pull and mystery to the skies that I am drawn to. So, I decided to make this month's tiny art journal dedicated to that. Because I'm trying to fit this project in around other stuff, the pages are not overly detailed or intricate. My older journals were much more involved (like this one) but also took up more time.
What images or themes are you drawn to? I find it so interesting to hear what others seem to gravitate towards. I have friends who love images of bones, others who need plants on everything they make, and one friend who is obsessed with triangles. There's just something in these images/themes that pull us towards them. Share your totem in the comments below!
If you loved this post, you can share the love in one of these ways!