A Tiny Series // Tiny Art Journal #13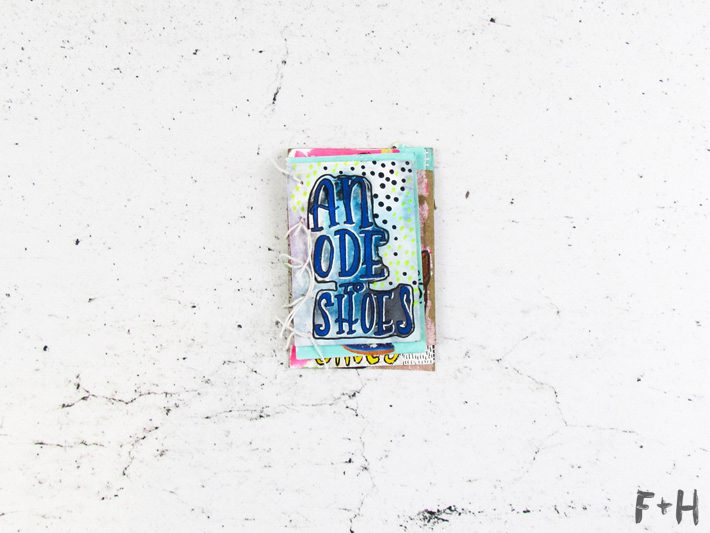 Ah, I have been waiting for a whole YEAR to bring back A Tiny Series!! If you're new here and wondering what in the world that is, check out my tiny art journal series I did. It was such a fun project that I did in 2016, and I wanted to continue it through 2017. However, I just had my third baby and life was flying by at lightning speed. Suddenly it was the end of 2017 and I never got around to making my tiny art journals again.
When I started my tiny art journal series, I did it out of a desire to challenge myself to a) complete a year-long challenge, and b) work in an unfamiliar art journal format. I'd never worked in journals this tiny, or made my own either. So I thought up these teeny tiny art journals, and it was probably the greatest project I took on. I also got a lot of attention from my fellow art journalers who loved how tiny these journals are. I even had an article in Art Journaling Magazine all about my tiny journals!
All that to say that I'm really excited to be carrying A Tiny Series on into 2018. Since it had been a whole year from the last tiny art journal, I decided to choose a really superficial theme: shoes. Because, I love shoes even though I do not have a great collection of them. And shoes are an easy topic to create around, surprisingly.
This tiny art journal measures in at just 2″(5 cm) x 3″(7.5 cm), and is hand sewn from a bunch of scrap pieces of cardstock. It's messy, it's tiny and I love it!