Free Zodiac Signs Art Printables
Some links in this post are affiliate links to products I love!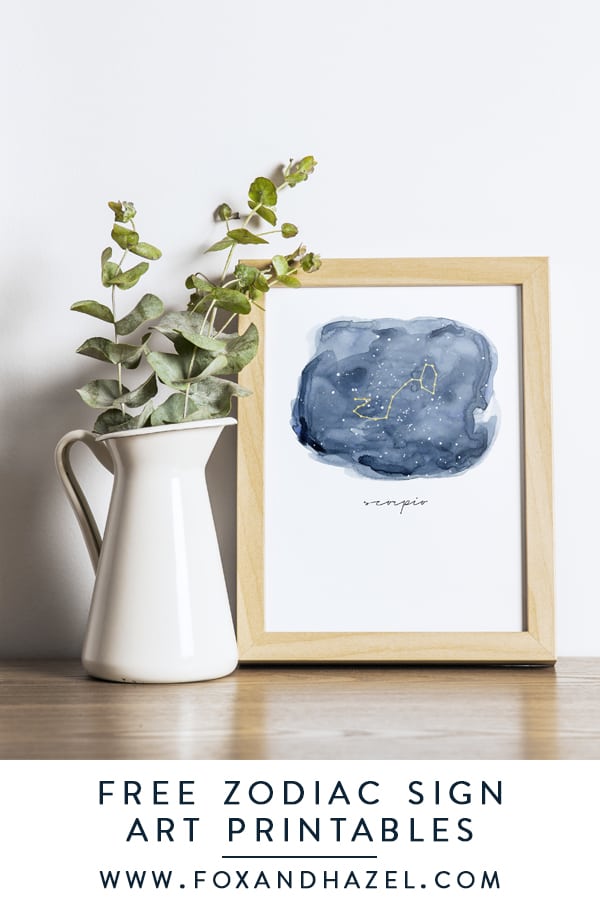 Throughout my life, I have always been drawn to themes of stars, the sky, planets and space. All of these things just interest me and seem to resonate with me. I've looked at my zodiac sign over the years too holla Capricorn! But that's always sort of been hit or miss for me. I just learned more this year about my rising sign (Aquarius) and it's been so interesting to learn more about it! That zodiac sign has really reflected more of who I am. This has prompted me to explore zodiac signs art over the years, and even trying to really dive into astrology.
Even after all the info I've read, I truthfully don't hold too much weight in astrology (I'm a natural skeptic of everything.)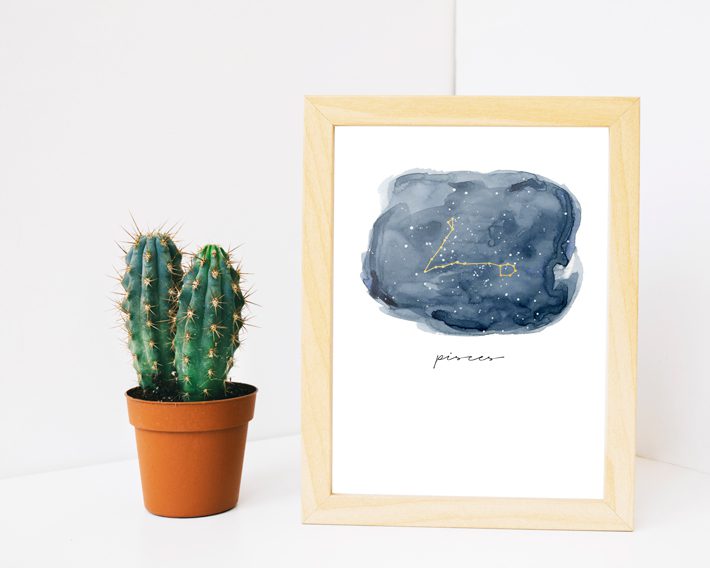 But I do find it fascinating. Just like personality tests. I'm low-key obsessed with personality tests.It's probably my desire to continually learn more about myself and want to improve. Regardless, my connection with stars and the skies transcends my belief in astrology, and I find myself drawing these themes repeatedly in my artwork.
I created a tutorial over on Dawn Nicole Designs this week showing how to paint these zodiac constellations. They are really fun and quick to paint and perfect if you're new to watercolor. However, if making art isn't your thing (which I could disagree with!) then you can download and print these 12 free zodiac signs art printables instead!
These zodiac signs art prints were a lot of fun to both paint and make digitally! You can see the entire painting process over at Dawn Nicole Designs where I've shared an entire step-by-step tutorial!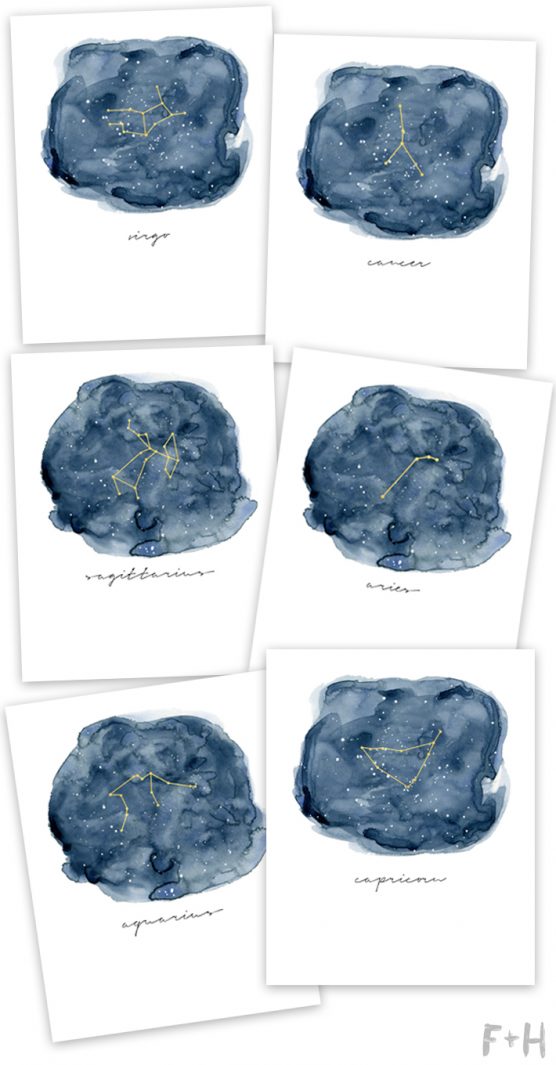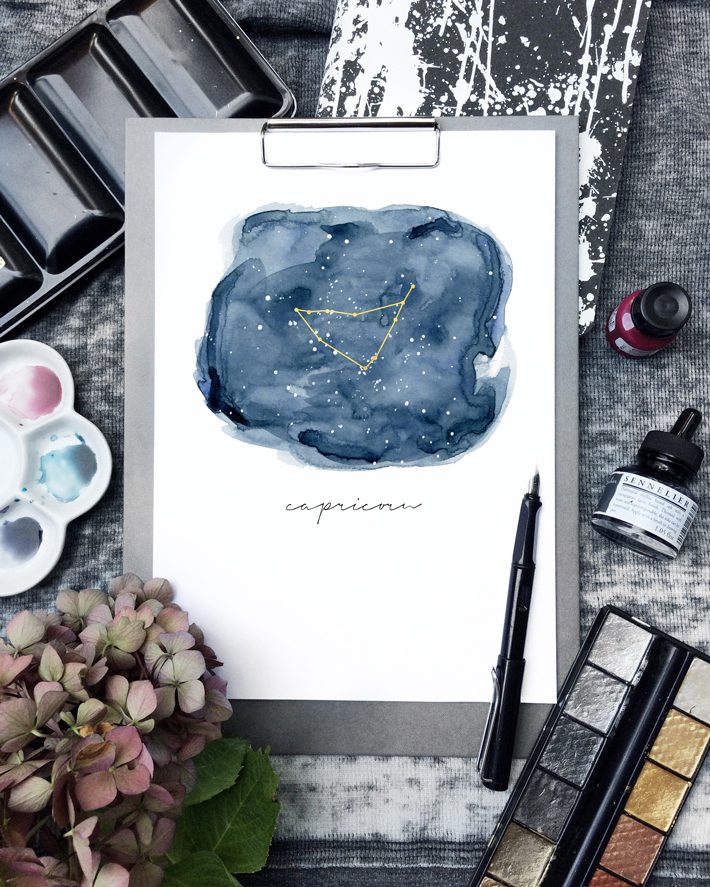 These prints are for Personal Use Only. Copyright lays with Fox + Hazel and are not to be re-sold. Please do not distribute these files via email or blog. Instead, link back to this post.
If you use these in one of your projects, you can say thanks in one of these ways!