Art Journaling Magazine Feature + Giveaway!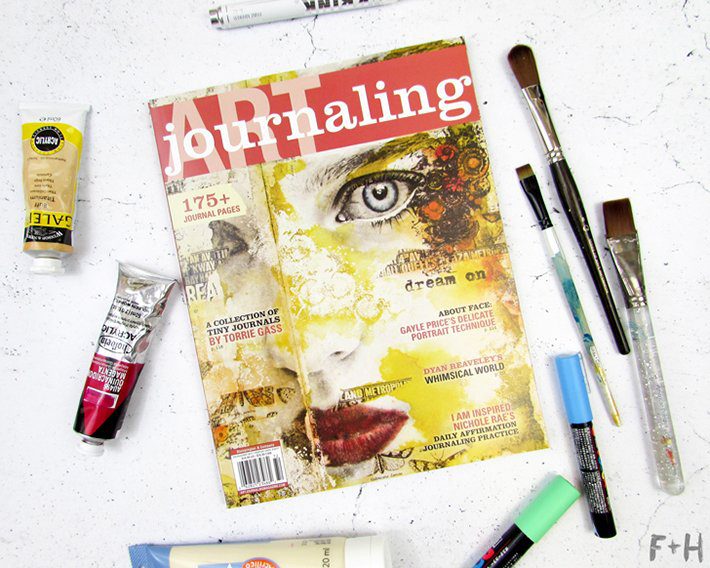 I have been waiting months, literally months, to share this exciting news on here. About 5 months ago, I was asked to submit some of my work to Art Journaling Magazine with the possibility of a feature being written. I knew immediately that I wanted to submit my project, A Tiny Series: A Year of Petite Art Journals. It was my year long project that I was most proud of and wanted to share. I wrapped up all my precious journals and shipped them off to California in hopes they would make the cut,
A couple months later I got the news that I had been chosen for a featured article! Ah! I wrote my article, sent it back, and waited some more. When I got the proof article back I was shocked – because it was a 10 page spread!! What!? Totally not at all what I was expecting, and I may have cried a few happy tears. And now the magazine is finally printed, in distribution and out for the world to see. Adding "Published artist" to my resume has been a dream I've been working on for a long time. It has been amazing to see that dream come to fruition. I'm so proud of my body of work for A Tiny Series, and getting to share it with a wider audience has been such a trip. Seeing my name up there on the cover is even more surreal!
Here are a couple snippets from the article that I couldn't resist sharing.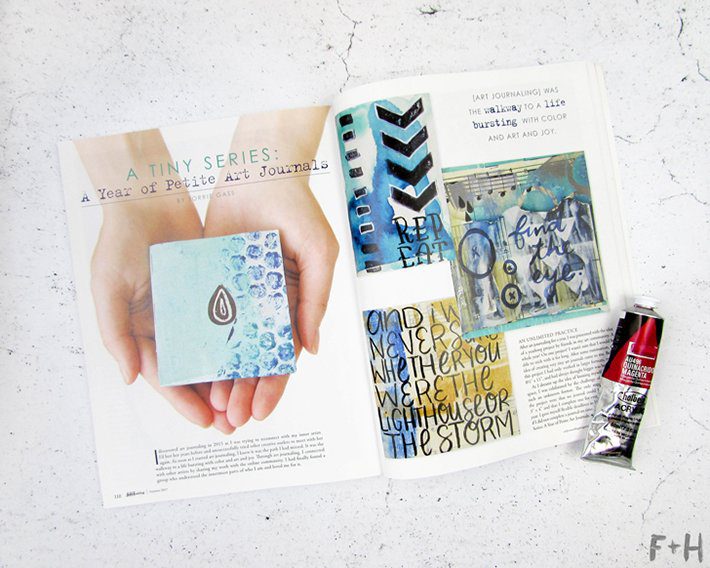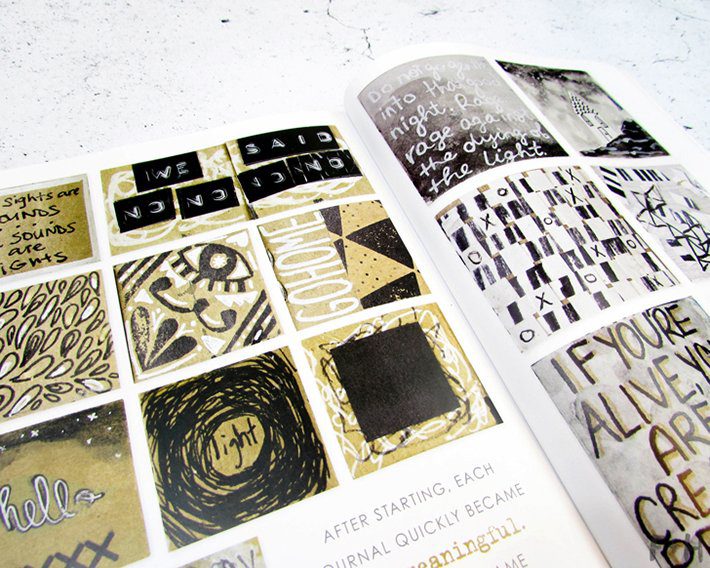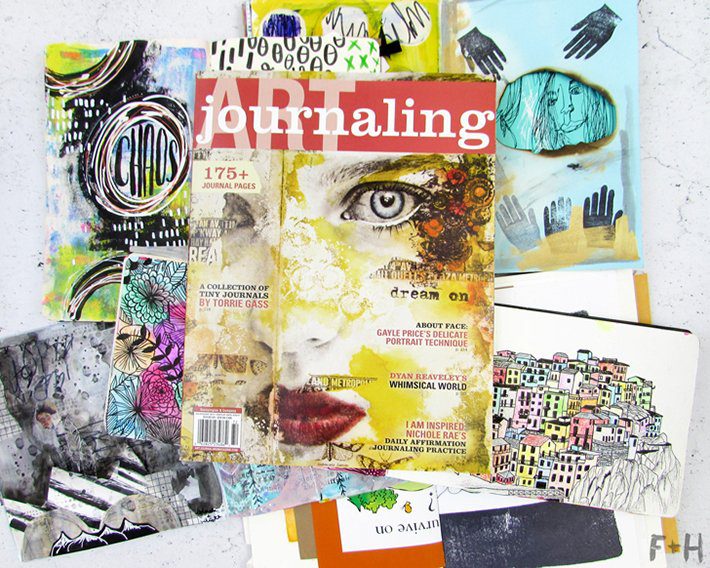 The very best part is that I'd love to gift not one but TWO copies of Art Journaling Magazine to some fellow artists out there.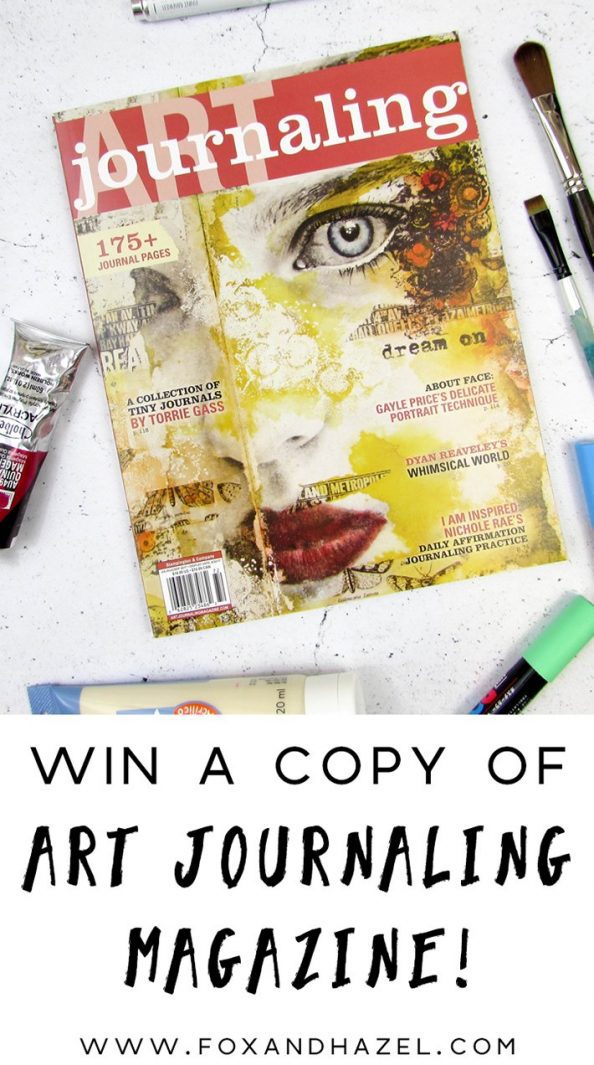 You can enter to win one of two copies of Art Journaling Magazine by leaving a comment below telling me what one of your lifelong dreams are? What do you dream and hope about? I'd love to hear it.
The giveaway will close August 2 at 11:59 PM MST. This is only open to US and Canadian residents. I will email the winner at the address left with the comment. If the winner does not claim their copy within 24 hours, another winner will be chosen. Want another chance to win? Head over to Instagram and comment on my post there as well!