12 Thick Brush Fonts
Some links in this post are affiliate links to products I love!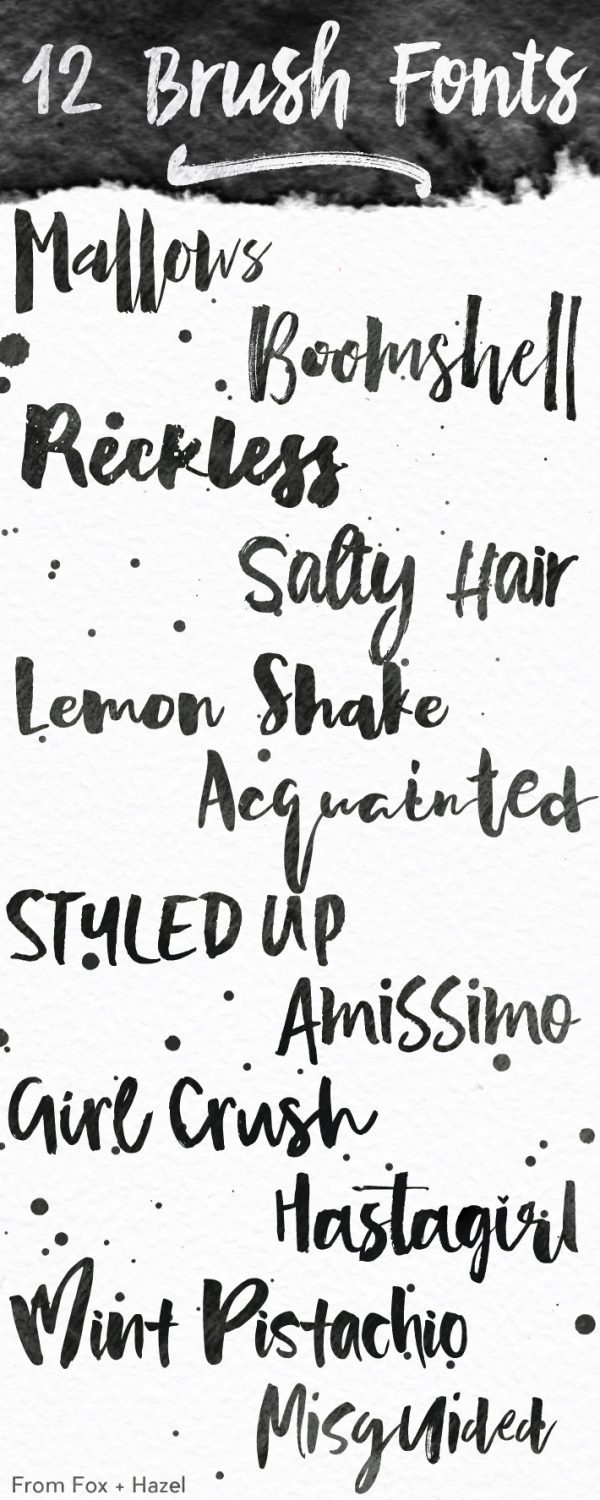 My love for thick brush fonts runs deep, so I couldn't resist sharing my current faves with you guys. I love how they remind me of paint strokes on a page, and have a painterly feel. They're also a little bit messy which is what my own writing looks like! You'll also know that I love fonts, like, a lot. Maybe a little too much. You can check out my other favourite fonts here, here and here! I might be a font addict. Shh!
You can grab all these fun and thick brush fonts to use in all your projects. My current top fave is definitely Mallows! I love how loose and playful it is!
Download these 12 thick brush fonts below:
If you love all these fonts and want even more fonts (because who doesn't!?), be sure to check out my other posts below!