10 Hand Lettered Fonts I Love
Some links in this post are affiliate links to products I love!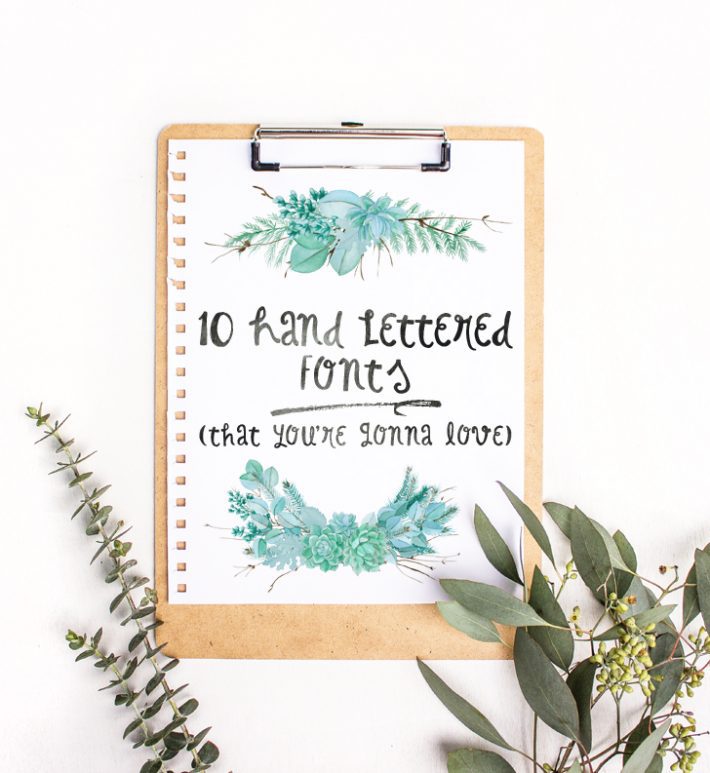 Fonts are one of my love languages. I may have an excessive amount of them sitting on my hardrive, waiting to make their debut eventually in a project. There's something especially about hand lettered fonts that I just love. I love how they add a personal touch to your work, rather than just a boring sans serif. It's an easy way to add a handmade feel to a project, without having to master hand lettering. These all make me think of the wonderful hand lettering videos I may or not be obsessed with watching on IG. This nursing momma has had a lot of couch time lately, haha!
Here I've gathered up 10 hand lettered fonts I love and can't get enough of – especially that Blueshift font!? Isn't is perfect? It's perfect. I think I might be in love. Don't be surprised if you see it show up in future projects and blog posts!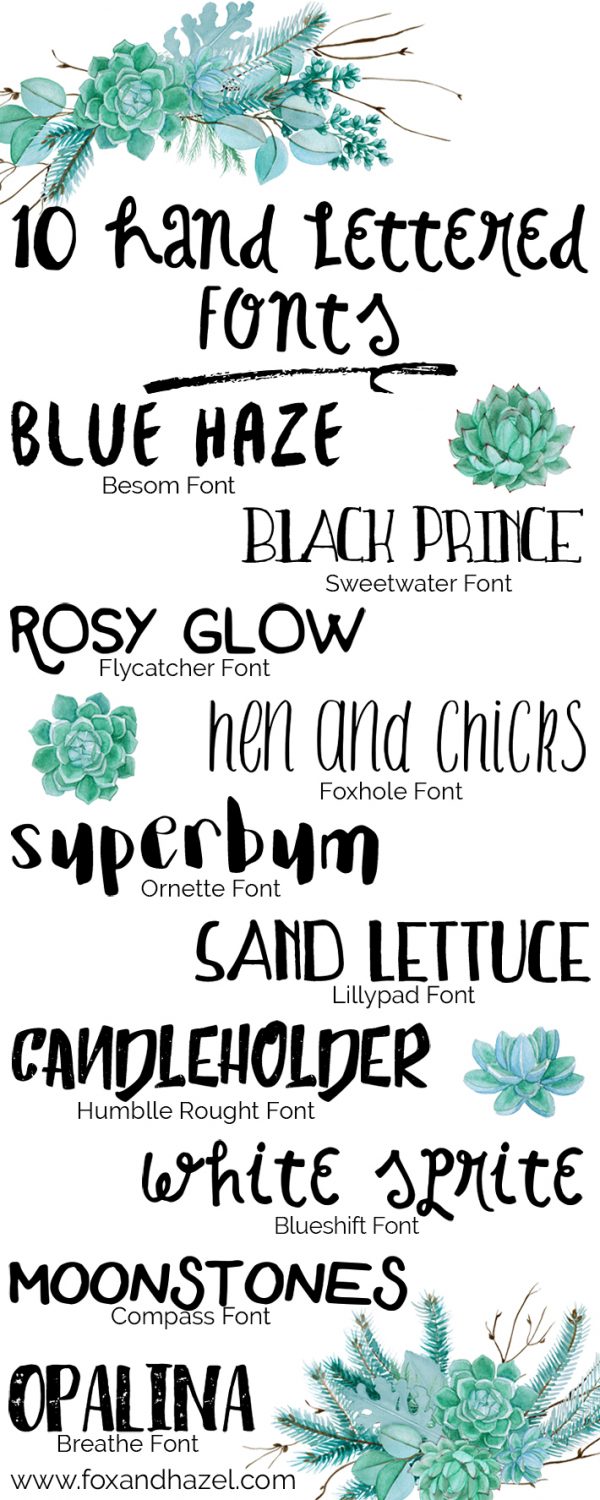 Besom Font // Sweetwater Font // Flycatcher Font // Foxhole Font // Ornette Font // Lillypad font // Humblle Rought // Blueshift Font Family // Compass Font // Breathe Font
My favourites of the bunch are definitely Blueshift, Foxhole, and Ornette. I love a font that is just a little perfectly imperfect! How cute would they be on a printable, or across a tote bag? I love using writing like Blueshift and Foxhole in my art journaling. If you're not much of a hand letterer, then these fonts are the perfect way to fake it, he he. Tell me which hand-lettered fonts that you just can't get enough of! Please enable my font addiction by sharing in the comments! This is one habit that it's okay to support – even if my hard drive is looking a little full…