DIY Calendar Design for January 2018
Some links in this post are affiliate links to products I love!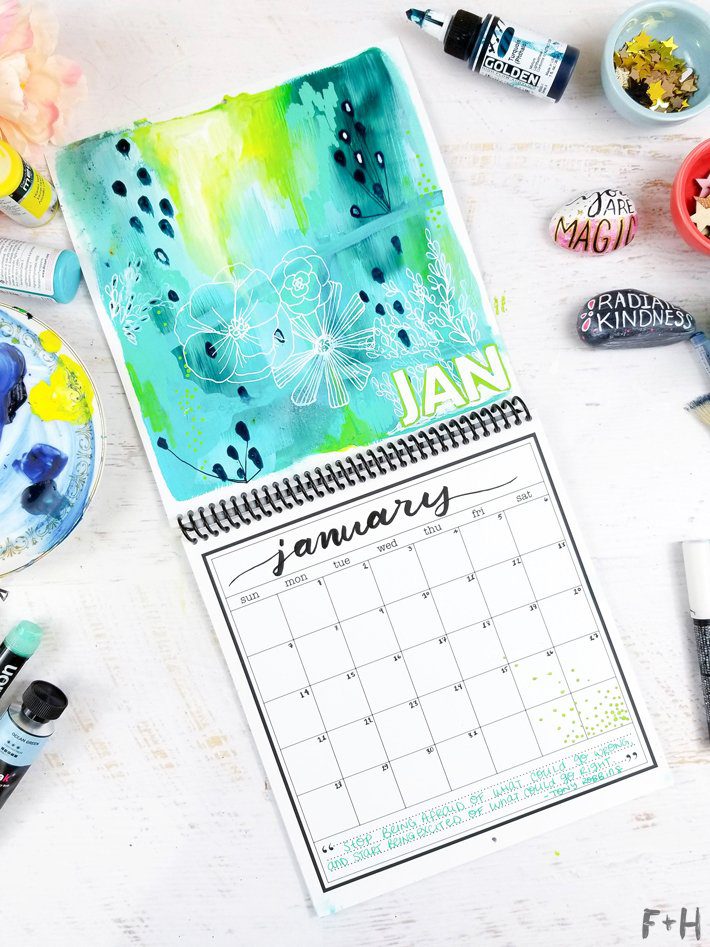 With 2018 just around the corner, I decided to create my own DIY calendar design for the new year. I have been waiting nearly all year for this project! The idea came to me in the summer, when it was too late in the year to start. So I knew that I had to make it happen for 2018. This calendar is a keepsake calendar made by SRM Stickers (also a similar one HERE that is super cute!) and I actually received one about 4 years ago from my mother-in-law. I didn't know what to do with it then, because I was just starting to paint and create art again. Fast forward to this year and as I came across the old one from then, I was so inspired to try this DIY calendar design project for 2018. Then I decided that I needed to make it a series for YouTube and share it with you. I think this is a fun way to create art with purpose each month, and allows you to set your intentions for the month.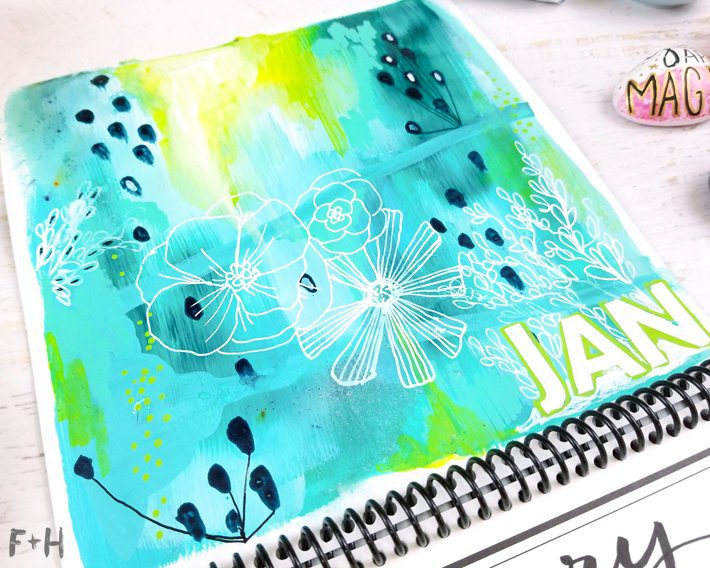 Each month I'll be sharing photos here and a full process video on my YouTube channel. You can join me by buying or making your own calendar, and then sharing on Instagram with me! Be sure to tag me (@foxandhazel) so I see your beautiful work.
Watch the process video for January's DIY calendar design below!