Free Spring Watercolor Desktop Wallpaper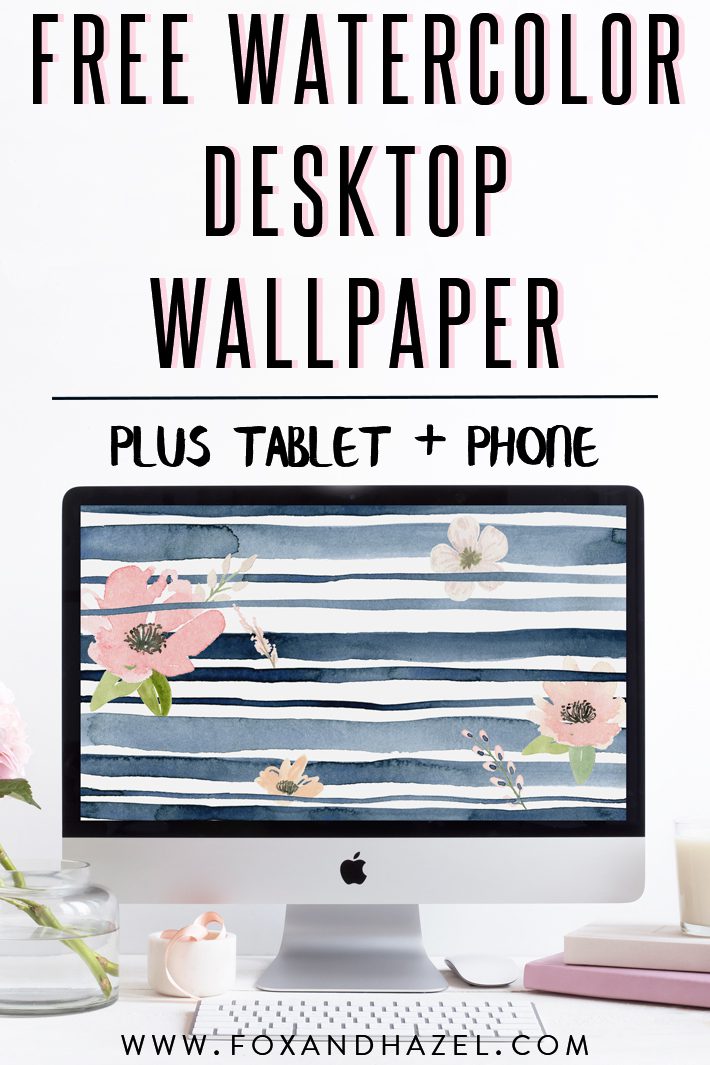 Spring has sprung – finally! I love changing out the wallpapers on my devices to reflect the seasons around me. I am happy to report that spring has finally arrived (mostly) in Canada and I'm about ready to shout it from the rooftops. This watercolor desktop wallpaper came about as I was playing around with watercolors for a different post. I often find that mindlessly creating patterns can be quite meditative and like to do this with watercolors.
These stripes popped up in my doodles and I thought immediately how great some flowers would look with them. So, you know, I had to do it. I had to! I created this watercolor phone wallpaper first, and then knew there needed to be more.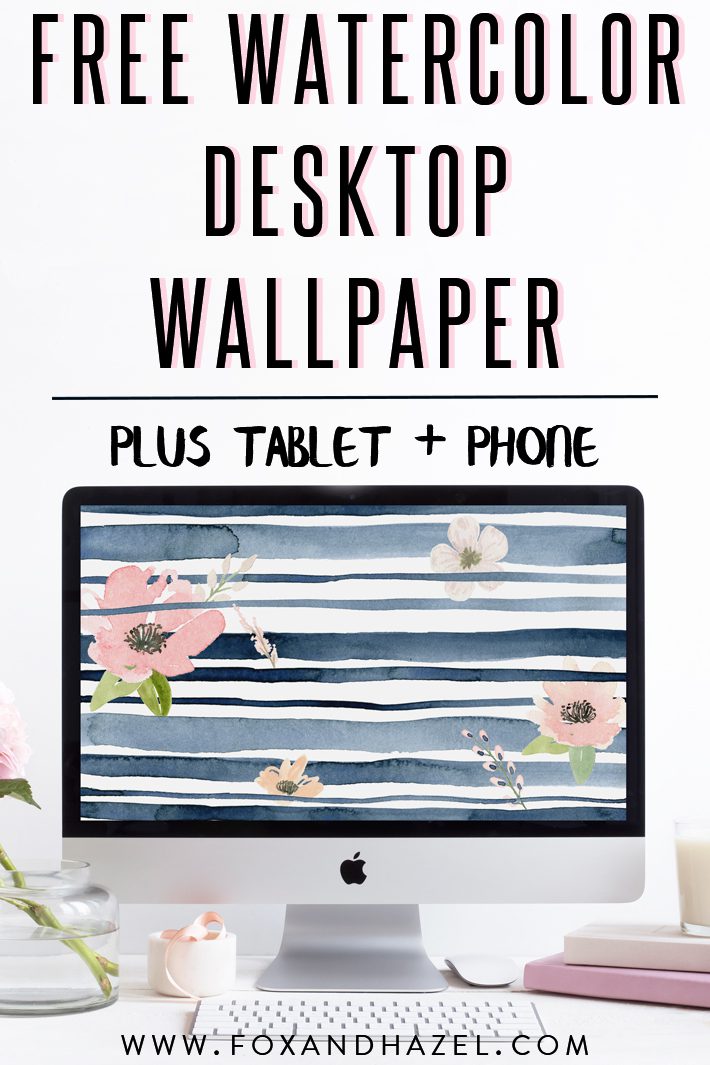 Which also meant that a watercolor phone wallpaper was a must-have as well. You can download the wallpapers for your desktop, phone AND tablet below! I hope you enjoy the spring vibes on your devices. I'll be outside celebrating the nice weather finally! Let me rejoice in the sun. It's been a long winter – I'm so glad spring is finally here!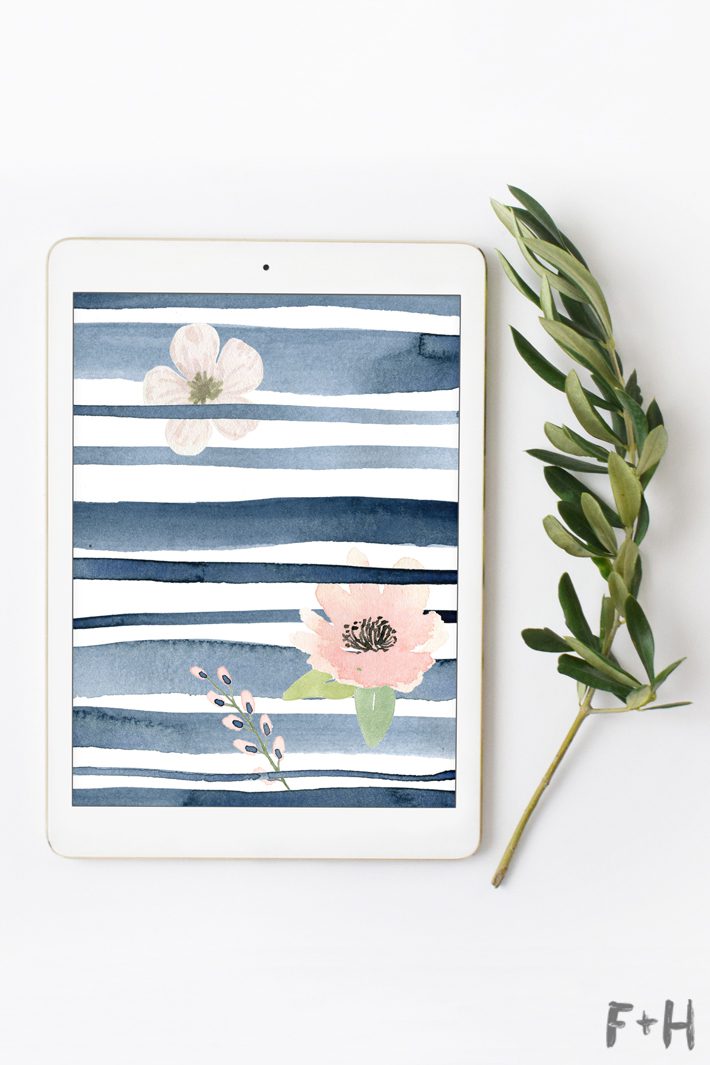 These files are for Personal Use Only. Copyright lays with Fox + Hazel and are not to be re-distributed. Please do not distribute these files via email or blog. Instead, link back to this post.
If you love these freebies, you can say thanks in one of these ways!
If you're wondering what I used to make these wallpapers, then wonder no more! You can find all the supplies used below: