Black & White Embroidered Photo Art
Some links in this post are affiliate links to products I love!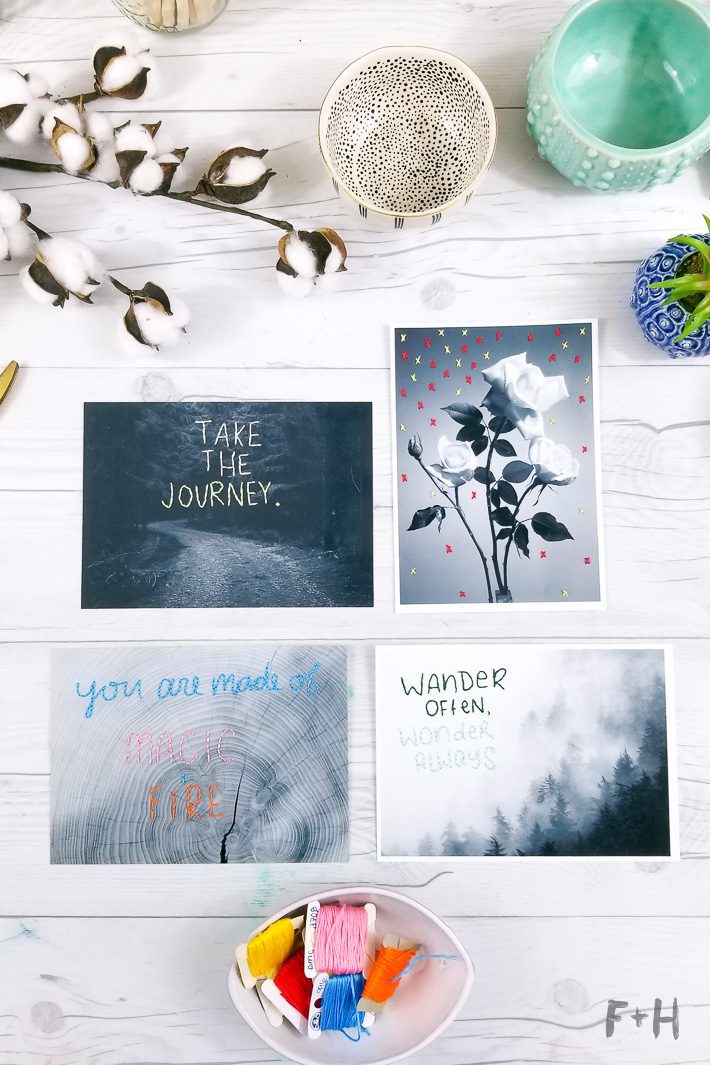 I have been really getting back into embroidery lately, which is another needlecraft I really enjoy. My first foray into crafting really started with sewing, then cross stitch and embroidery back before all my kids were born. I've always created art, but crafting wasn't something I did a lot of.
Growing up, my mom did a lot of needle crafts and I remember her sewing, cross stitching, crocheting and more. When I first started embroidering I quickly learned to embroider on paper and loved it! It's a much different look than embroidery on paper since the paper can literally be anything. These black and white photos were the inspiration for creating this embroidered photo art. You just need a few supplies to create this fun embroidery typography project. Let's get into it!
Supplies Used in Embroidered Photo Art: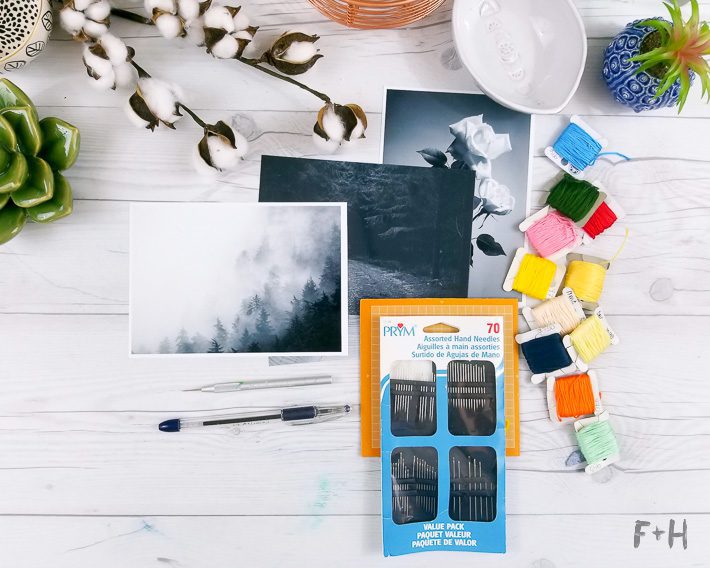 You can get these images for free from the links below:
How To Make Your Own Embroidered Photo Art
Step One: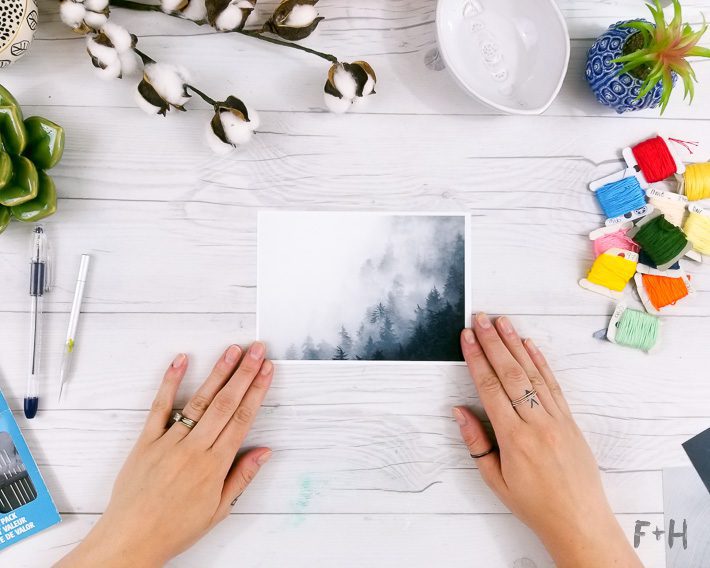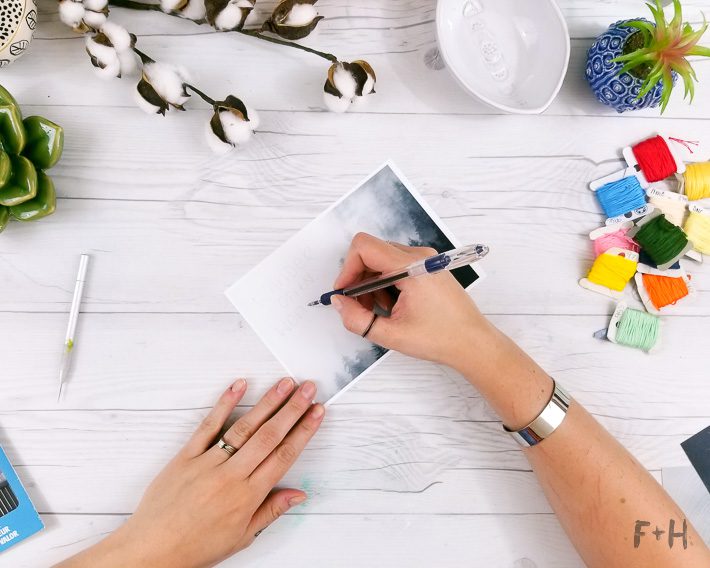 First, take a ballpoint pen and lightly draw out the words you'd like to use. If your photos are printed on glossy photo paper, then a ballpoint pen is probably your best bet. If you have matte photos, you could also use a pencil. I decided to write out a few inspirational phrases on my photos. Write them lightly so that the thread will cover up any pen marks afterwards.
You'll notice that mine are all a bit wonky and off-center – that was intentional! My idea was to create these photos as if someone had just written a phrase on top, without trying to make it perfectly pretty, and then stitch over it. Sort of like a Tumblr aesthetic in some ways. I wanted the end result to look very handwritten and imperfect.
Step Two:
This part is very satisfying and a key part of creating embroidered photo art. You'll use your needlepoint awl and self-healing mat to punch stitching holes all along your words. This will make the embroidery process a lot easier. Paper can be a bit finicky to stitch on, and some thicker papers are tougher to get a needle through. By pre-punching the holes you'll be able to stitch a lot easier without tearing the paper. Much like pre-drilling holes in wood! Here are some tips for your embroidered lettering:
Use evenly spaced stitches
Create a hole at the intersection of letter parts (Like where the cross meets the outside of an A) – this helps create a tidy look to your letters.
If stitching large capital letters, your stitches can be larger and spaced further apart.
If stitching lower case letters or script, make your stitches smaller and closer together to help create curves.
When stitching around a curve, add more stitched closer together so the curve is smoother and not pointed.
Step Three:
Now the fun part! You can use whatever colors you desire for your embroidered photo art. Make sure there is enough contrast to stand out from the photo so you can see your lettering! Starting on the back of your photo, you'll stitch your letters using a backstitch. Here is a great tutorial on what a backstitch is if you're not familiar! Just keep working on the photo until you're done! Be sure to tie off your threads on the back of the photo as you finish each thread. We don't want your work to come undone!
Another fun way to embellish a black & white photo is to add some marks around it or use different lettering types together. Here are a few other photos that I stitched up!
Embroidered photo art is a fun way to create unique inspirational notes, or to add a bit of flair to your walls. I love the way they especially look all grouped together. You could frame these or even mount them on some cardstock to make some cool cards!
If you loved this project, you can spread the love in one of these ways!