3 Geometric Encouragement Printables
Yowsa, how is it 2017 already? It's craaazy. Things are picking up around here, and I'm still lucky enough to be enjoying some much-needed family time with my kids and husband. Life is still topsy-turvy as we navigate having a newborn again, but it's been such a sweet joy to experience.
I know many of you have set New Year's goals and resolutions to work towards. I'm still working on my own, especially since I don't know what this year will look like yet with 3 kids 4 and under! Regardless, I know I have my own personal goals and business ones that I'm trying to narrow down. To help motivate myself, and hopefully you, I've created 3 new free art prints to hang in your office/studio/wherever you need it!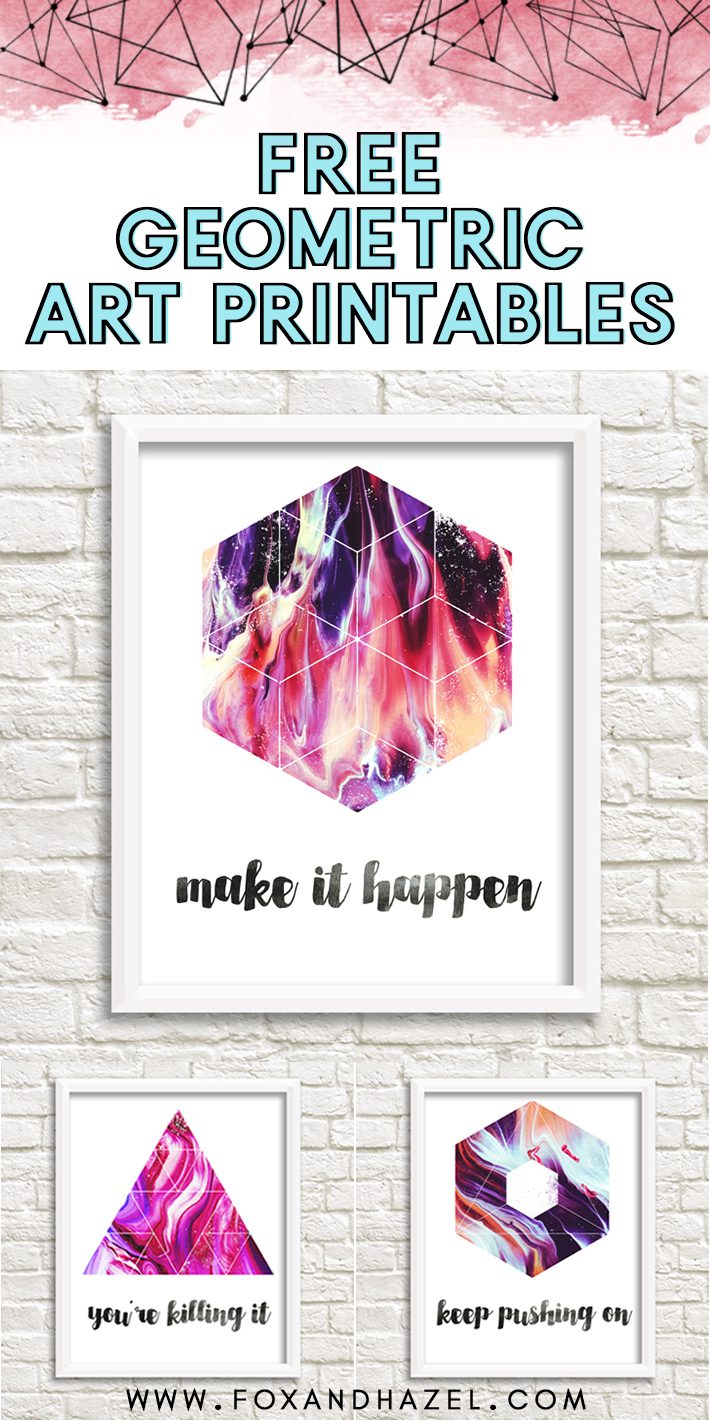 ***Download all three geoemetric art prints HERE***
or by clicking on any of the images below!
These are free for Personal Use Only. Please do not distribute these files via email or blog. Instead, link back to this post.
If you love these prints, you can say thanks in one of these ways!