Geometric Minimalist Art Prints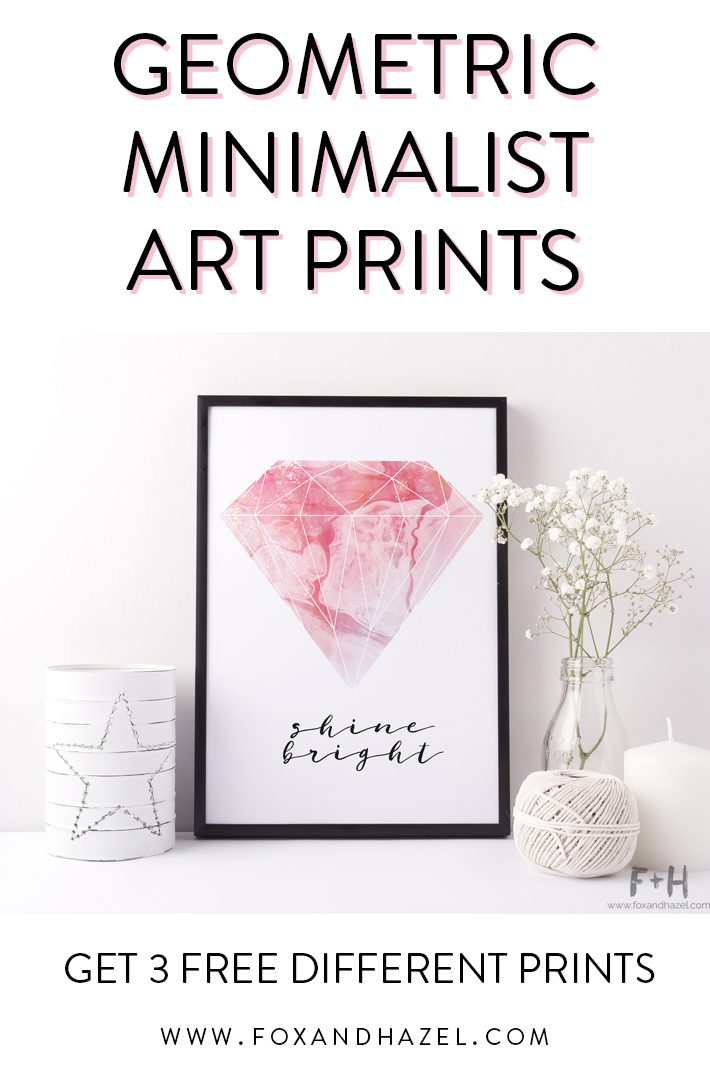 After seeing the latest design bundle from Design Cuts, I knew I had to make some lovely geometric minimalist art prints – I can't stop making things with all the textures and patterns in them! In the bundle, there are the dreamiest agate textures and marble overlays that were meant to become these art prints. I love how marble textures ebb and flow and give such a calm essence to a design. That pink is especially dreamy and gorgeous!
These free minimalist art prints are my ode to my inner minimalist, since I love the clean design but can't bring myself to actually reflect that in my house. I just love everything loud and bright too much! So I make clean designs like this to satisfy the minimal design that I love. My home has exactly zero true minimalist art prints, but I still love creating them even if I don't end up hanging them and I love gifting them to others too. These would look darling in a clean Scandinavian-style home with lots of white and airy decor. I think my favourite of the three might be the blue ocean cubes – that blue marble dances between sky and sea. Keep scrolling to grab all three for free (cause I think you're worth it!)
Terms of Use for these files:
Free for Personal Use Only.
Please do not distribute these files via email or blog. Instead, link back to this post.
If you like this freebie, you can say thanks in one of these ways!
Want more modern and minimalist art prints? Be sure to check out the posts below to get 66 more free art prints to fill your frames!