June 30 Day Watercolour Challenge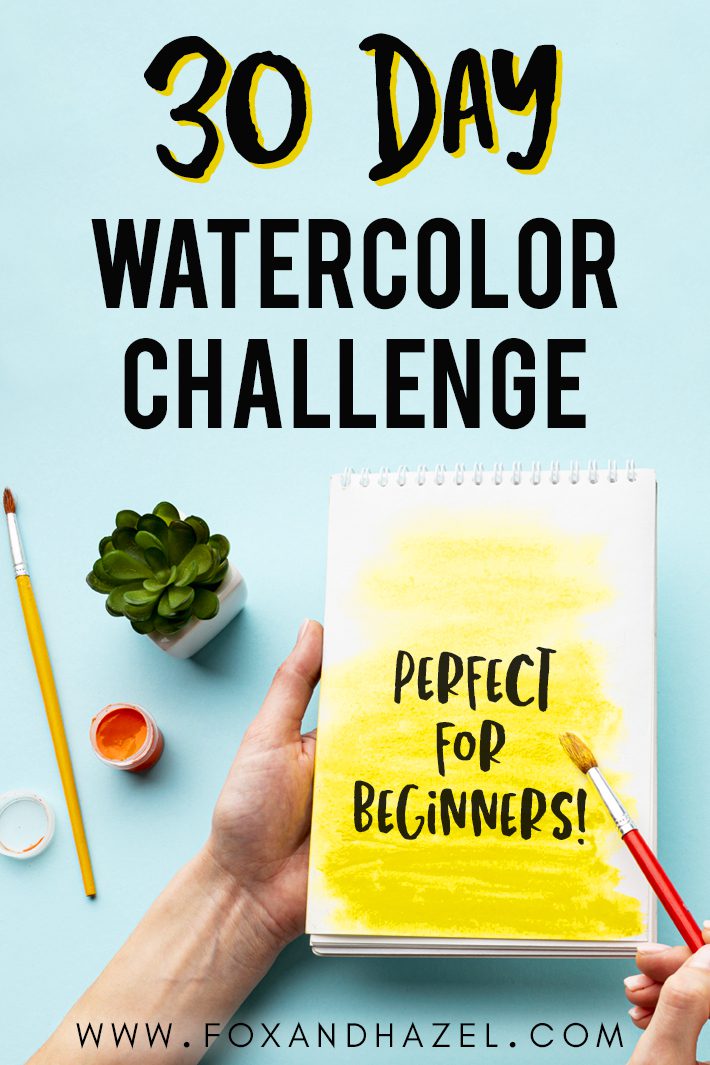 It's another month, so that means another 30 day watercolor challenge! I'm really excited about these prompts people! Okay, I get really excited about every new set. This month has me dreaming of popsicles and the beach and shorts. Summer is practically here! Who else lives in a place where it's winter 7 months of the year? You feel me, don't you?
New to the daily watercolor challenge? WELCOME! I'm super pumped you're here to join us! What's this all about you ask? Let me give you the 4-1-1:
Each month I release a set of prompts to get you painting with your watercolors every single day for a month. You're thinking WHAT. THAT'S A LOT. It sounds like it but it's totally do-able and within your reach. The prompts are a variety of subjects and you can spend as little as 10-15 min a day completing them. We're not looking for a masterpiece or even anything that good. I just want you to bust out those paints every day and make something. Simple as that! You can make them as big or as tiny as you like. I'm a tiny format freak and do mine all 3″x 3″ for example. It's the perfect size for me.
The other amazingly fun part of this watercolor challenge is that there is one amazing community using the hashtag #foxandwatercolour to share their work each day and to cheer each other on. This is easily my favourite part of the challenge – supporting others in their daily practice of painting. Creating is fun, but it can be hard to do it alone. It's so much more meaningful when you are working with others together to achieve the same goals and rooting for each other along the way. I promise the Fox Pack is one of the nicest groups of peeps you'll ever encounter online. No trolls here!
Here are a few of the pieces I did from last month's challenge:
Think you're in? Then save or screenshot the graphic below, and get your brushes ready to paint! I am so excited you're joining us this month. Lastly, if you ever have any questions about the prompts, the challenge, or really anything you've got happening, pleased don't hesitate to ask me via email or DM on Instagram. I'm here to make sure you love this challenge. And actually lastly, but most importantly, remember this: you can totally it!