31 Days of Free Watercolor Prompts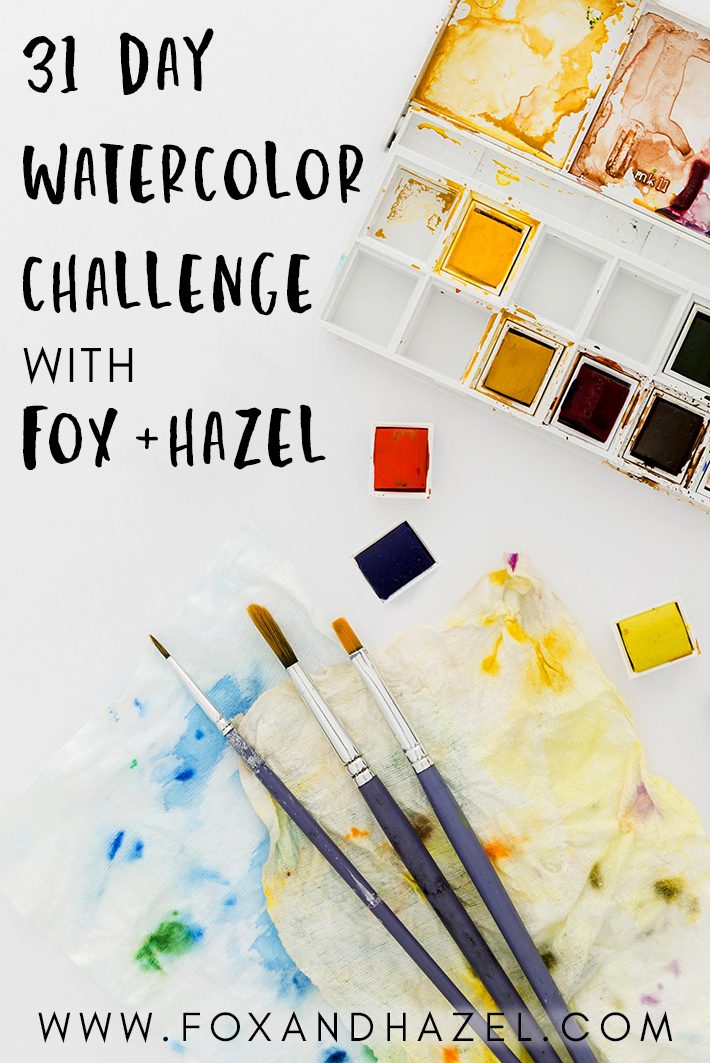 You read that right. Over on Instagram, there had been a few requests to bring back my watercolor challenge. There was enough interest that I created these free watercolor prompts for October! The leaves are falling outside, things are getting chilly. Art lovers – our season is coming! Where we can stop feeling guilty about staying inside to paint and create. This watercolor challenge is just calling your name, isn't it? So scroll down to get the prompts!
To make life easier, you can just save this image to your phone (or whatever device you prefer) to refer back to. These free watercolor prompts are meant for every artist at any stage. From beginner to novice, they are easy for all. This is because there is no wrong way to do the prompt! When I created my original watercolor challenges I had envisioned what each prompt *should* be. But every time someone posts on Instagram and tags me or uses the #foxandhwatercolour tag, I am amazed at the creativity! There are so many interpretations of the prompts and I love every one of them. So even if you're looking at these prompts, wondering if they are right for you, I am here to say: YES, these free watercolor prompts are meant for you.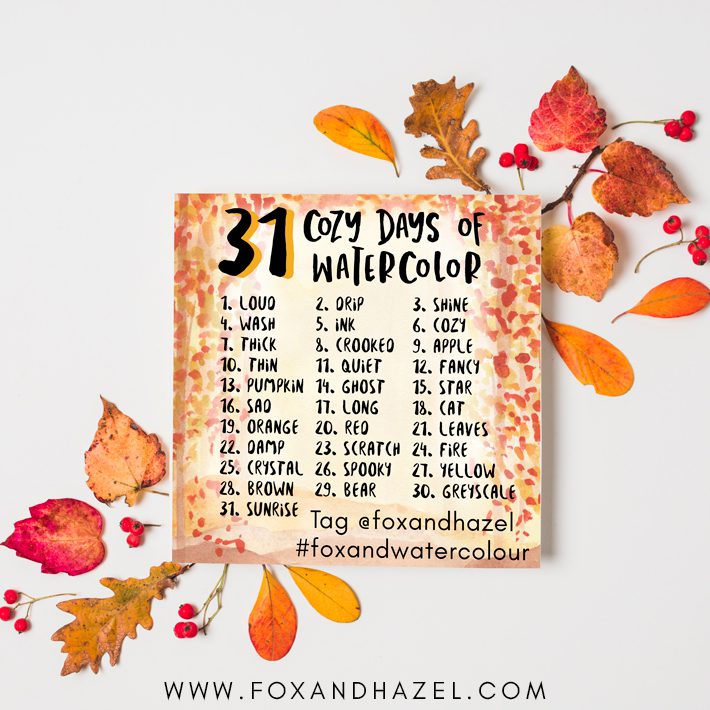 You might be asking: But Torrie, when does the watercolor challenge start? The answer: whenever you dang well feel like it. This set of prompts has been created with a fall theme in mind, but there is no official start date for these. I love seeing how so many of my previous free watercolor prompts have been used at all times of the year. So, for that reason, I think we should leave this set as just "any time in the fall that works for you."
If you're looking for watercolor painting supplies, you can find a list of my favourite & recommended products HERE!