Free Christmas Card Printables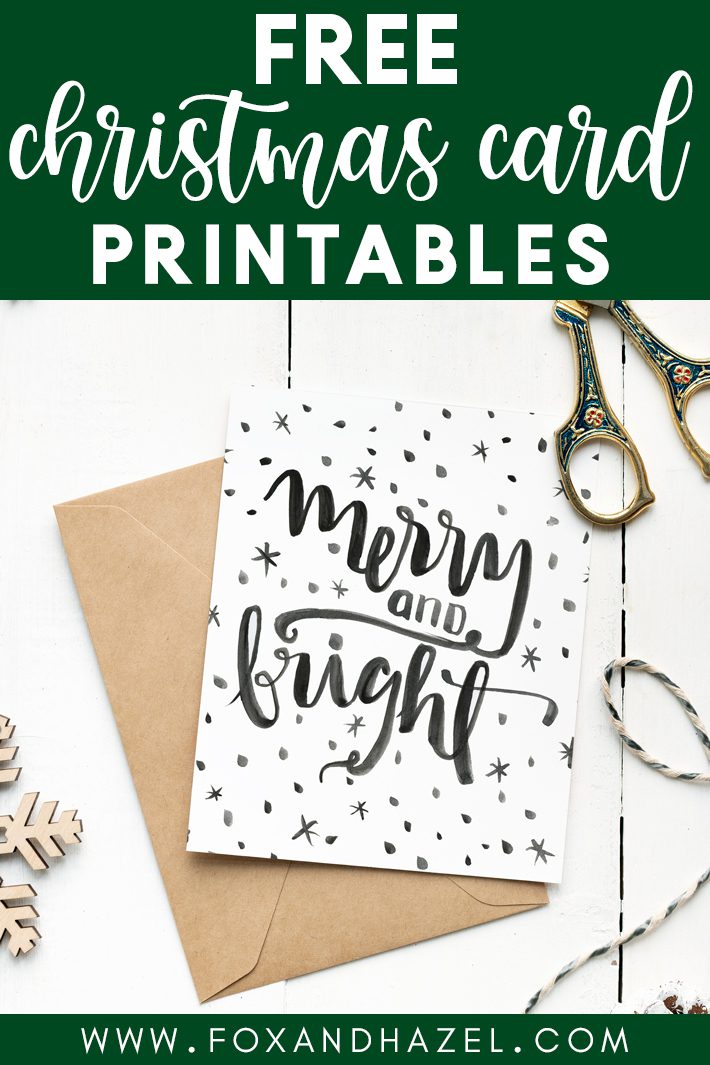 We've all been there: you have a gift for a holiday party and totally forgot to grab a Christmas card to go with it. Is that just me? I always seem to have an abundance of every card except Christmas cards! So fear no more, because in this post you'll be able to download 4 free Christmas card printables. There are 4 fun designs that I tried to make a few holiday-friendly, not just Christmas specific. We celebrate Christmas at my house, but I know that not everyone does. Hopefully, these cards can still be festive enough for everyone!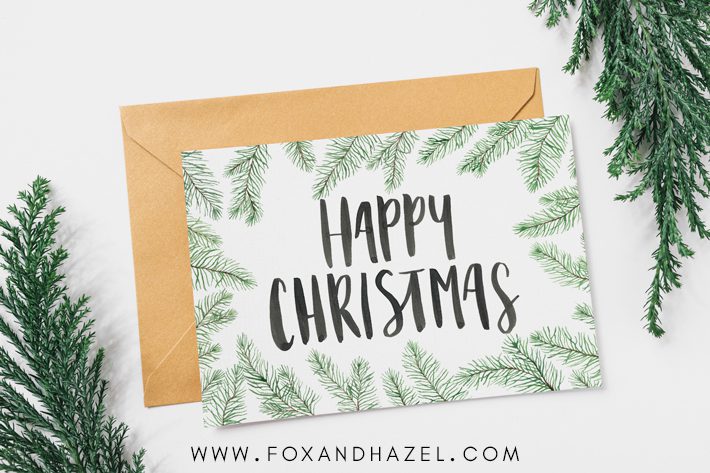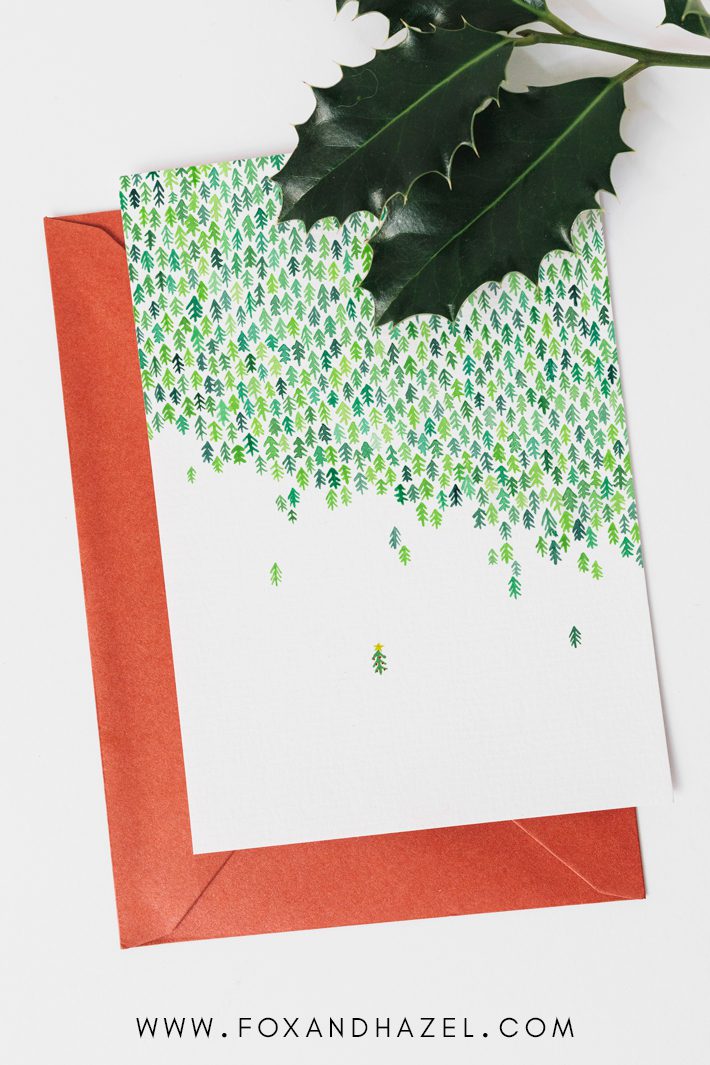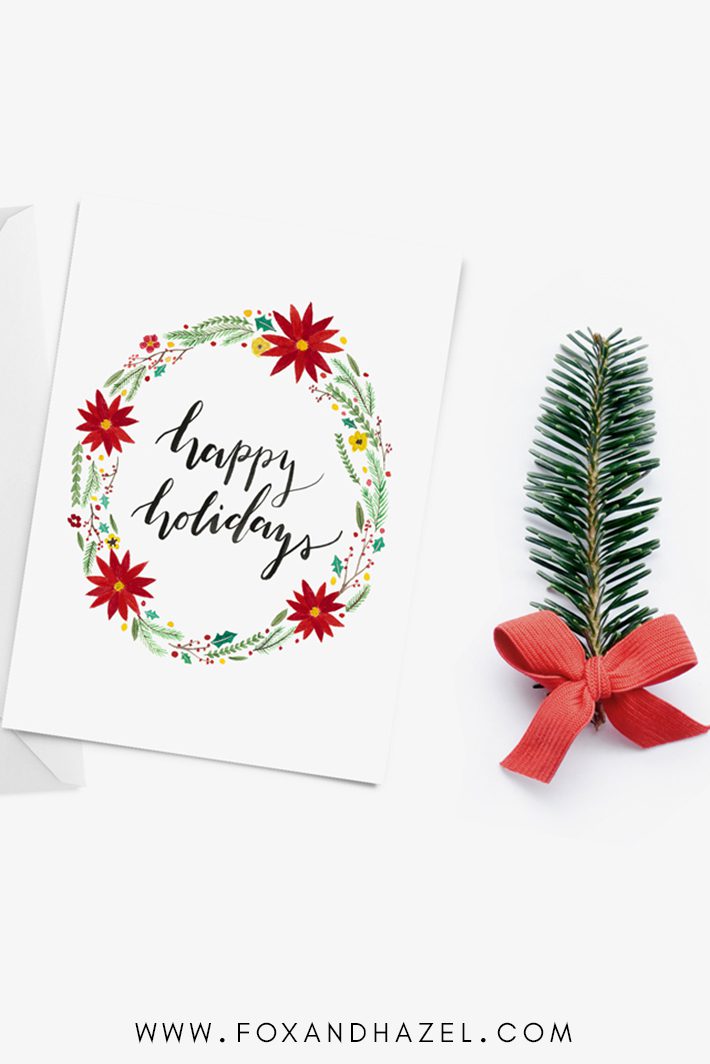 Sending out holiday cards is one of my favourite traditions! We try to send them every year (some closer to New Year's) and I also love receiving Christmas cards! There is something so special about getting an updated photo of your loved ones. I keep all our Christmas cards we ever get – not ashamed to admit it! Even the ones like these free Christmas Card printables – I keep them all.
Fun fact: these designs are actually from some physical Christmas cards I designed and printed a few years ago! Back when I was trying to sell my artwork and products, I made a line of Christmas cards and prints. These designs never really took off, and I re-discovered them just in time for the holidays this year! So now you can download these and print as many as you like!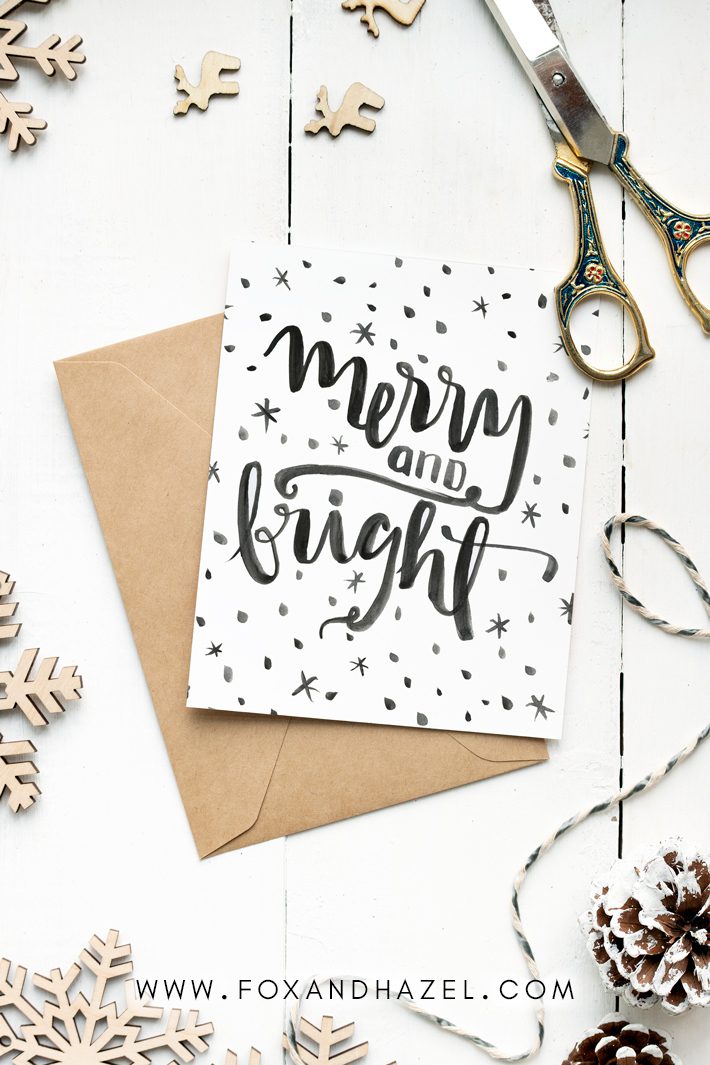 These files are for Personal Use Only. Please do not re-distribute. If you'd like to share them, please link back to this post!
If you use these in one of your projects, you can say thanks in one of these ways!