Easy DIY Watercolor Christmas Cards
Some links in this post are affiliate links to products I love!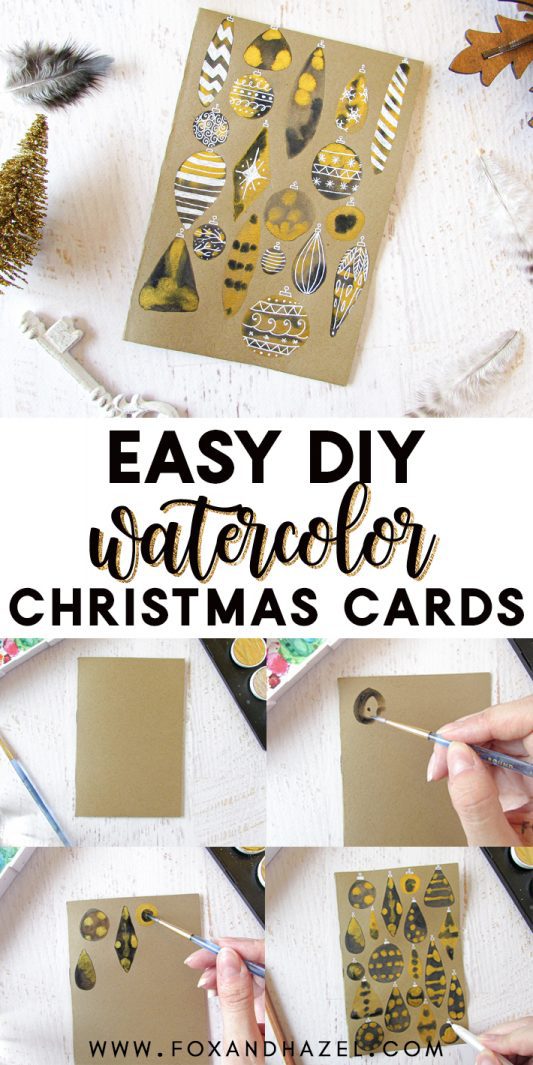 Since Christmas is just a mere 6 weeks away, I figured it was time to get started on some cards. If Christmas is in 6 weeks, that also means that I only have 6 weeks until I'm having this baby and I want to be totally done with all my stuff well before then! In this post, I'll show you how to make these super easy DIY watercolor Christmas cards for everyone on your Christmas list. They take no time at all, and the metallic gold watercolor paint really adds a special touch to them.
Supplies you'll need for Easy DIY Watercolor Christmas Cards: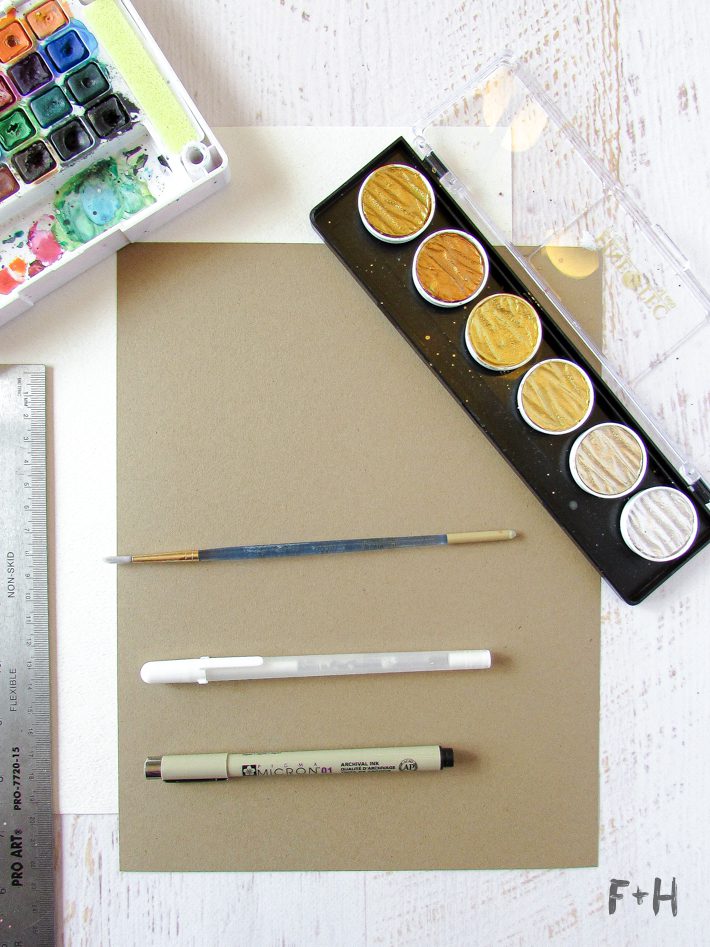 Step One: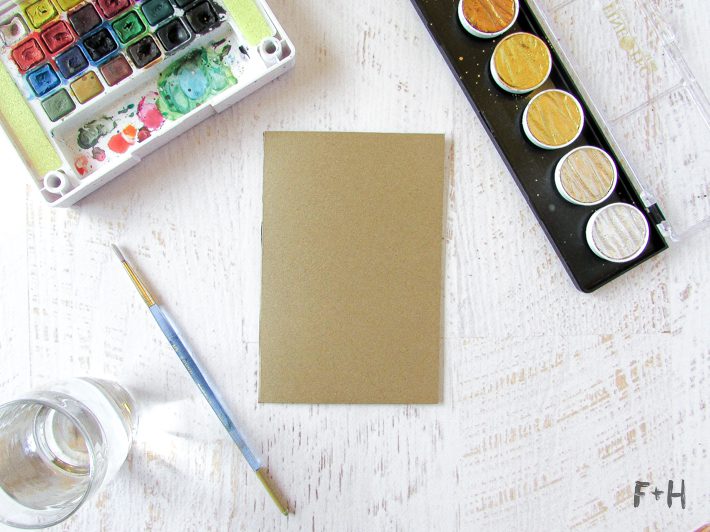 First things first – you'll need to cut down your cardstock or watercolor paper to make cards. You can cut whatever size you'd like to make. I cut mine in a 5″x7″ and a 3″x5″ size. You can do this with a paper cutter (I use this Fiskars one) or just scissors works too!
Step Two:
Next, using just water, you'll start to create some ornament shapes on your card. The shapes you go with are totally up to you, but here are some ideas for general shapes. You can go as traditional or modern as you like! I made mine a bit more modern with less curves. You can then add some of Payne's Gray watercolor to the ornament shape making sure not to get it too wet.
Step Three: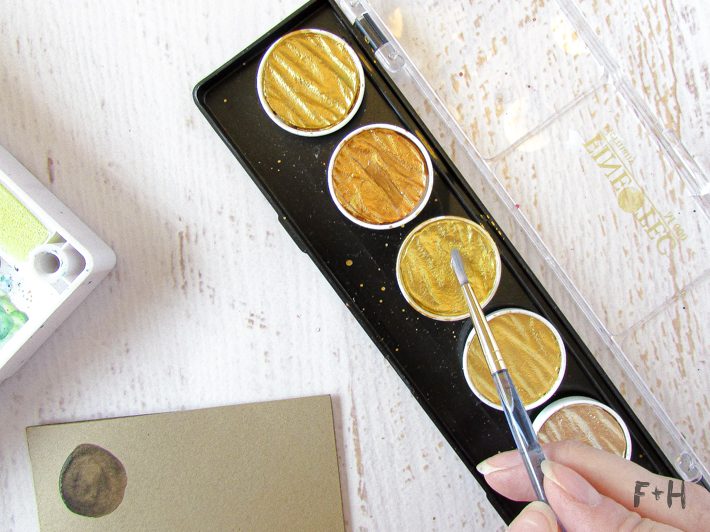 While the Payne's Gray is still wet, you'll add a bit of the Finetec gold to it. Play around and make some interesting patterns and shapes! Keep repeating ornaments all over the card and get creative! You can make as many or as little ornaments as you like. That's I called this an easy DIY watercolor Christmas card. There's no wrong way to do this – promise!
Step Four: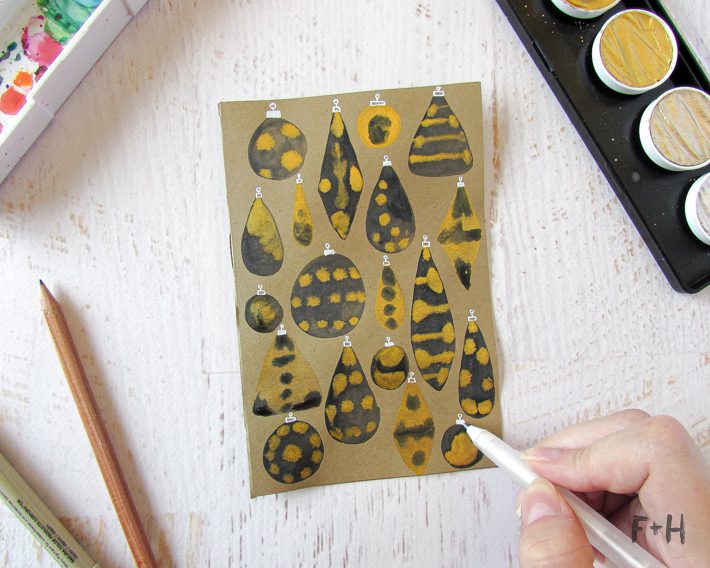 Once the paint is dry, you can go back in with a white gel pen to add the details like the tops of the ornaments. You can leave the card like this and it's gorgeous as it is!
Or, you can really get wild and add patterns to the ornaments with the white gel pen.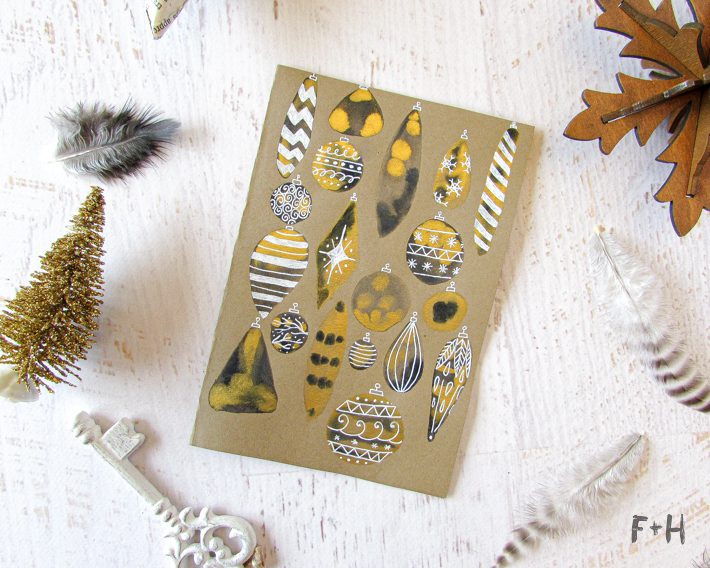 And that's it! It's really that easy. So simple, and so gorgeous to paint. I love more modern Christmas elements, so these cards are a perfect way to marry the holidays with my love for modern designs. don't risk getting paint on my books!
These cards also look fantastic on a white background as well. I used watercolor paper for these, but some good quality cardstock will hold up to the paint as well.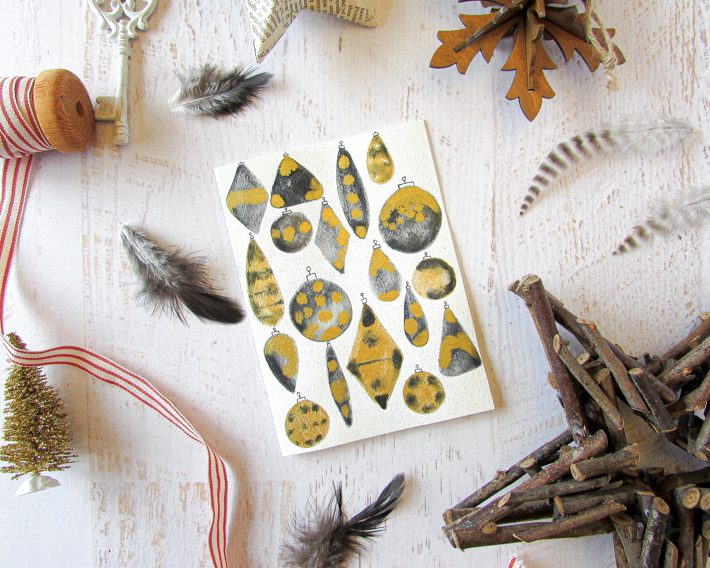 You can use this same technique to make some really lovely gift tags as well. If you're thinking, "that's cool and all, but I'm feeling kind of lazy & don't want to paint even more stuff," then you can download a free set of gift tags over at Dawn Nicole Designs! You can print them at home & dress up all your gifts without having to lift a paintbrush!
I can't wait to see what you create on your own! Share your work with me on Instagram, and I'll leave you some love – cause who doesn't want a little love for their creations?