3 Watercolor Christmas Gift Tags Tutorial
Some links in this post are affiliate links to products I love!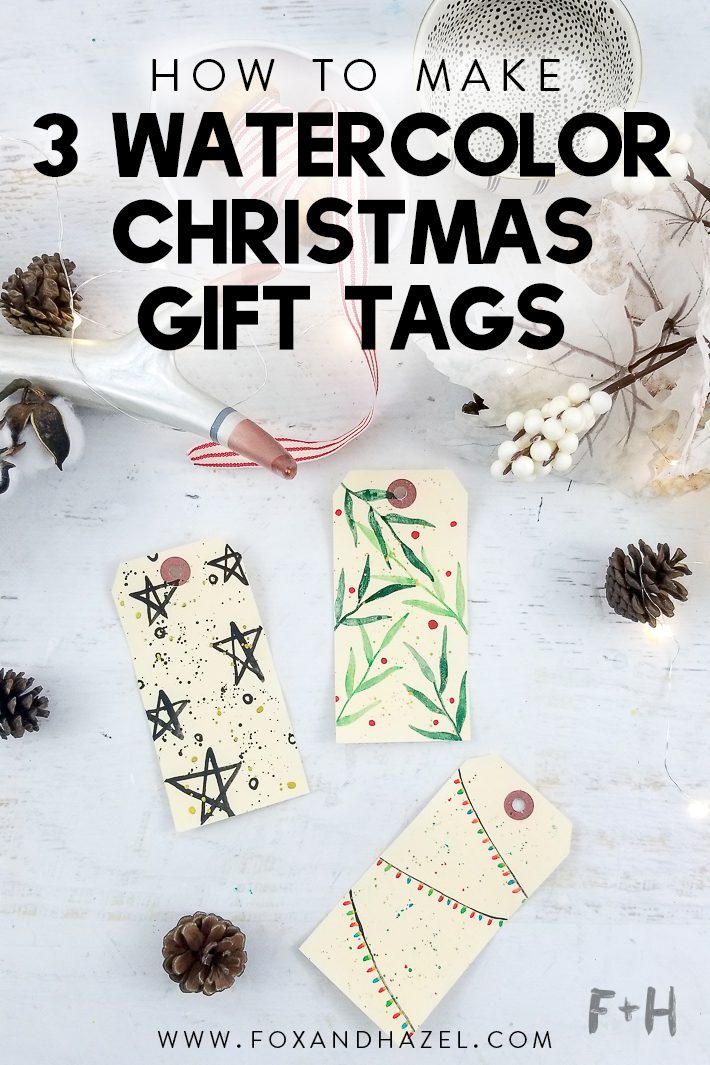 One of my favorite ways to add a handmade touch to Christmas is with my gift wrapping! I love making my own wrapping paper, cards, and gift tags. Making gift tags can be a cool personal touch to your gifts and dresses up basic wrap jobs. These watercolor Christmas gift tags are also fun to make in batches too so you can make a whole bunch to stock up for the season. Just add a name & you've got a personalized gift tag! The fun supply for this project is watercolor ground. What is watercolor ground? It's a medium you can put on different materials to have them act more like watercolor paper in terms of absorbency. Now, let's jump into it…
Supplies Needed for Watercolor Christmas Gift Tags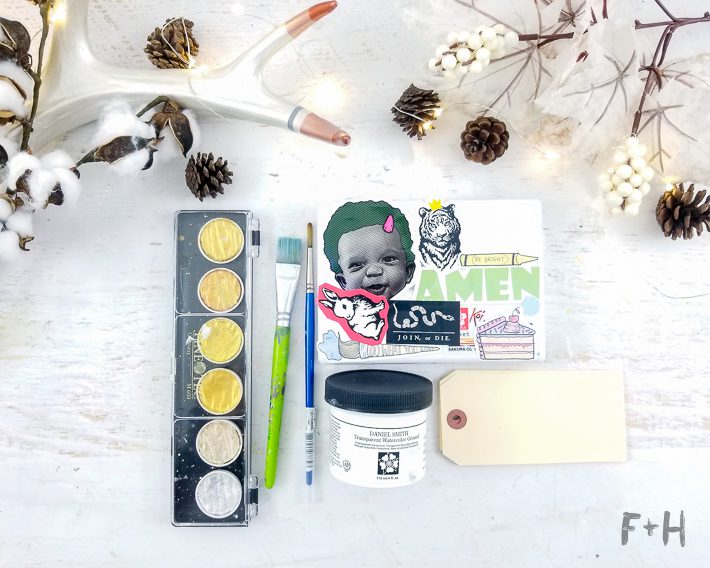 Step One:
First thing's first: you'll need to paint a coat of watercolor ground onto your manila tags. Watercolor ground helps change the absorbancy of the manila tags so the watercolor won't bleed into the paper. You could also use clear gesso as well if you don't have watercolor ground. Let the watercolor ground dry completely before moving on to creating these watercolor Christmas gift tags!
Watercolor Christmas Gift Tag #1:
Step One: First, using a light and dark shade of green, paint some branches across the tag. Try to create an odd number of branches on the tag to keep it balanced. Let the branches dry completely.
Step Two: In addition to the branches, you'll add some red berries scattered on the card. You can do them in groups of three or add them to the branches too. Anything goes!
Step Three: Lastly, use the metallic watercolor palette, add some gold paint splatters to the tag. And you're done!
Watercolor Christmas Gift Tag #2
Step One: First start by using Payne's Grey or Black to paint three strings across the tag.
Step Two: Next, add your precious tiny Christmas lights in the color palette of your choice using the round 3 brush.
Step Three: Using the round 4 brush, add paint splatters all over the tag in the same colors as your Christmas lights.
Step Four: Finally, using the Coliro metallic watercolor palette to add the metal parts of the bulbs (no idea what those are called?) and to add some more paint splatters!
Watercolor Christmas Gift Tags #3
Step One: Using the round 4 brush and black watercolor, paint some cute stars around the page. Add some small circles too.
Step Two: Once the stars and circles are dry, use the round 6 brush to add paint splatters in black and gold watercolor paint. That's it! Such an easy and fun watercolor Christmas gift tag.
If you love this post, you can spread the love in one of these ways!