40 Mix & Match Art Journaling Prompts
Some links in this post are affiliate links to products I love!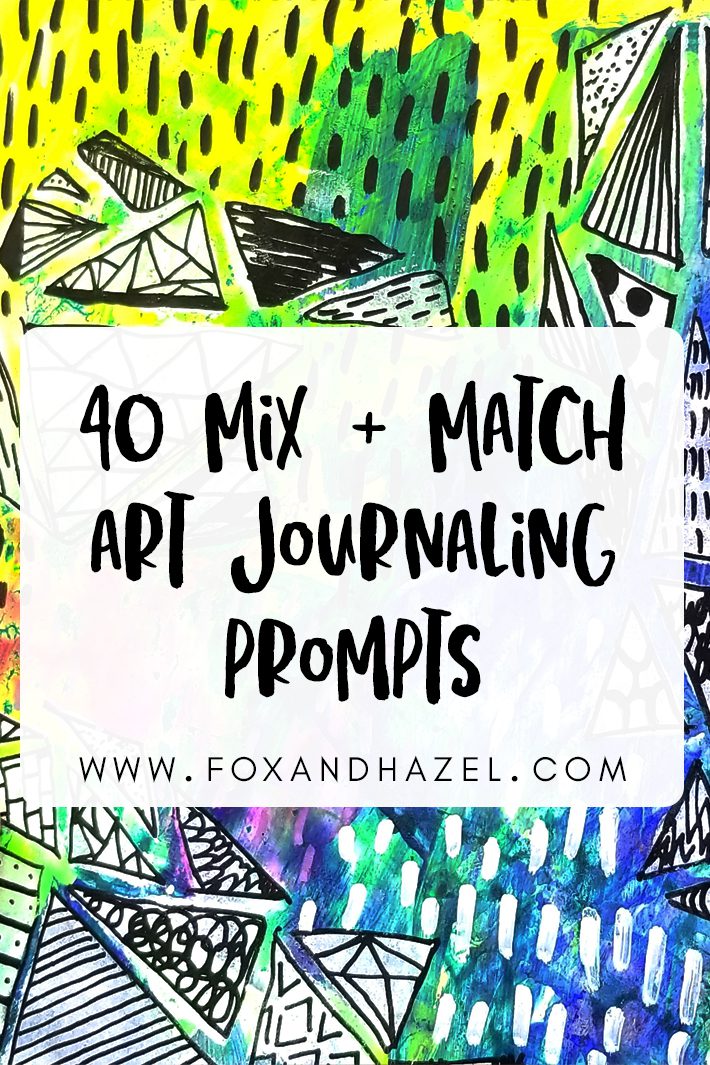 There is something I need to admit. It's been a really LONG time since I've paid any attention to my art journals. Like, months. Which for any avid art journaling human is a very long time. I have been creative, don't get me wrong, it's just been in other areas. Like home decor DIY stuff, or this massive fast food still life painting So, when it's been a while since I've art journaled, I find that art journaling prompts really come in handy. They are a springboard to get my creativity flowing and help me get the motions going. I actually got started art journaling with Get Messy Art, and there was a weekly set of art journaling prompts to work with. Prompts are a fantastic place to start if you're new to art journaling, or are just needing some inspiration to strike.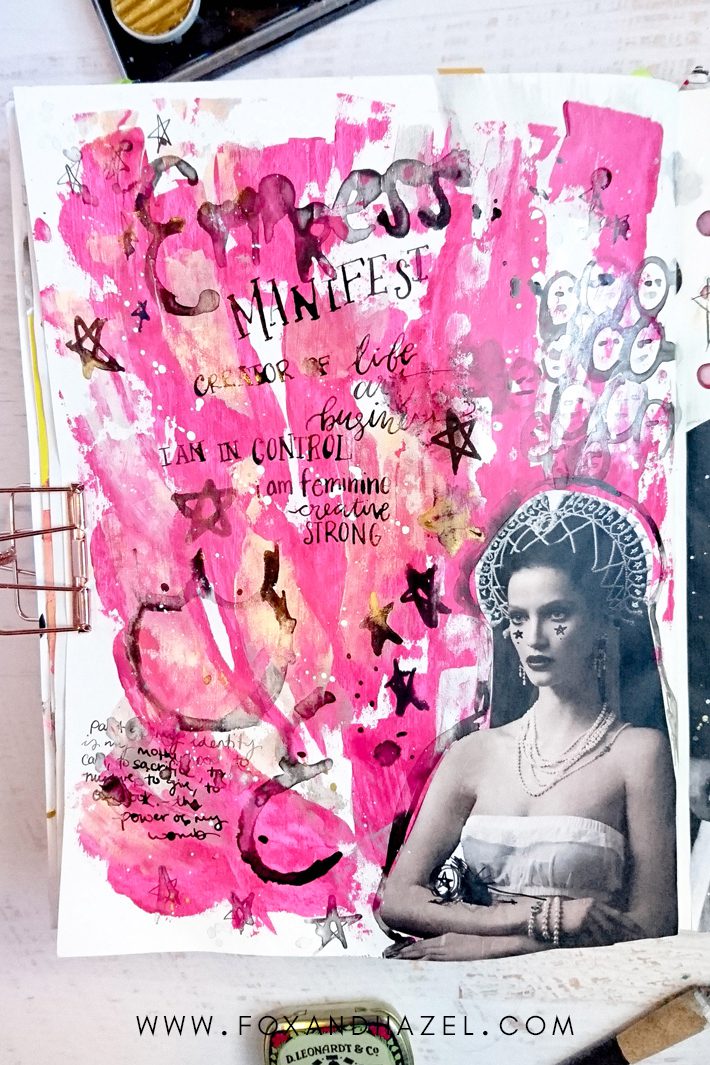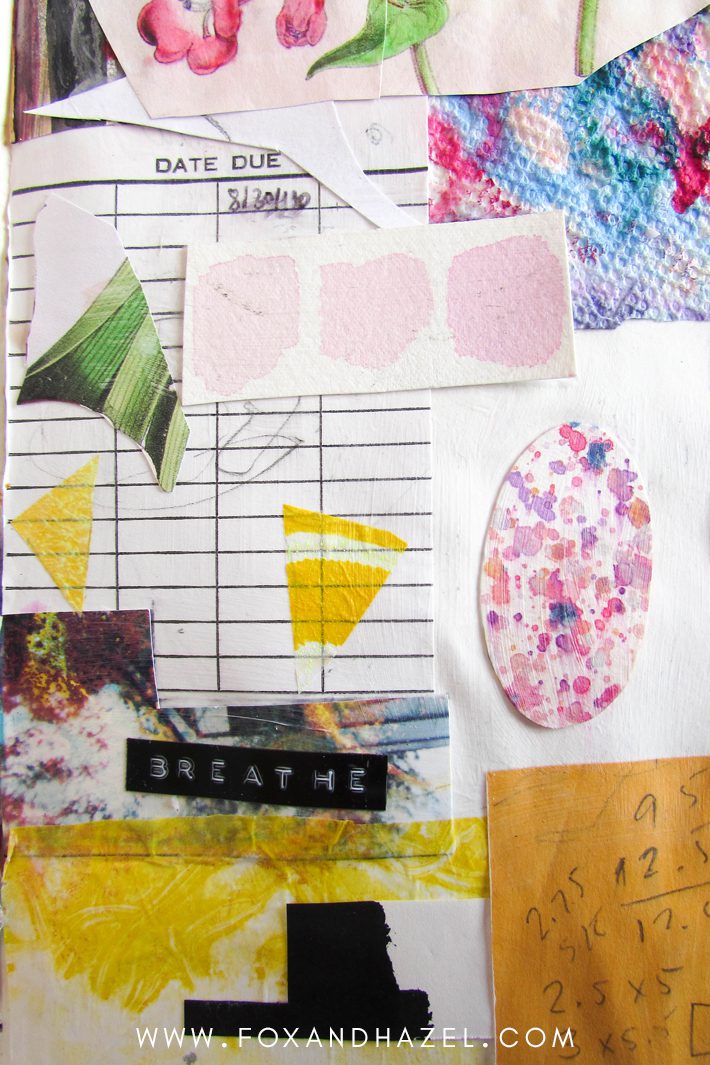 The best part about these mix & match art journaling prompts is that there are literally hundreds of combinations. Which gives you the potential for so many ideas and pages to create! There can be so many directions to take your pages and you just never know where you'll end up. Just pick a prompt from each column to create a new interesting art journaling prompt. Moonlit sorrow? Sweet Nostalgia? Smells Like Joy? Starry Left Hand? Where will these vague yet inspiring prompts take you? You won't know until you get that brush to paper and start creating NOW! Save this graphic on your phone to have on hand when you need some ideas!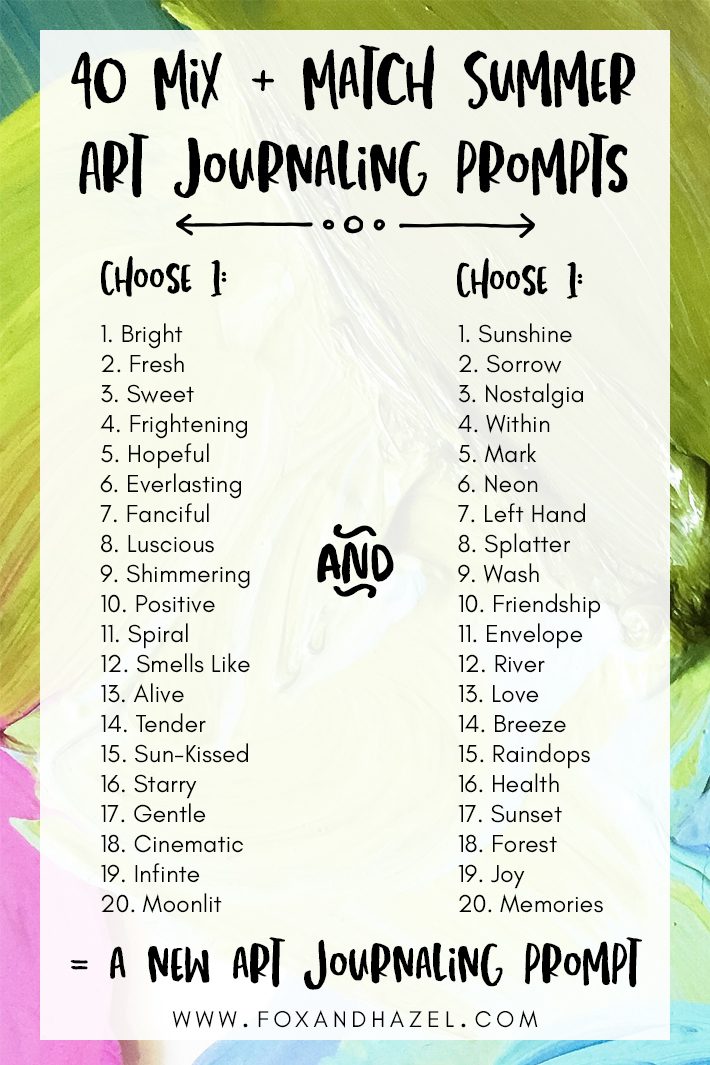 This image is for Personal Use Only. Be a nice human & don't steal this image – please link back to this post instead 😉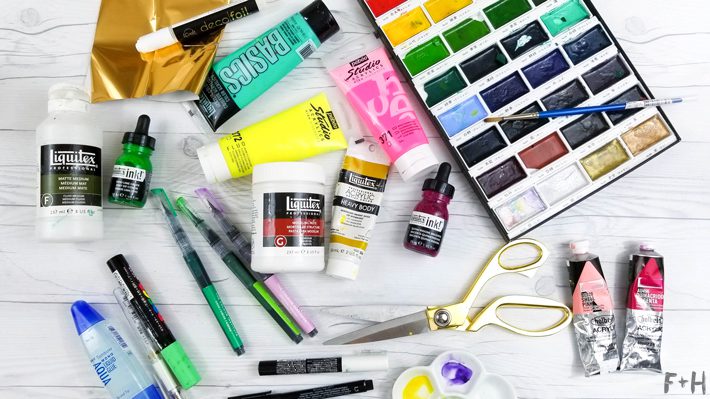 Want to know what my favourite art supplies are? Check out my Amazon storefront to see what tools I use & absolutely LOVE!