Free Summer Art Journal Prompts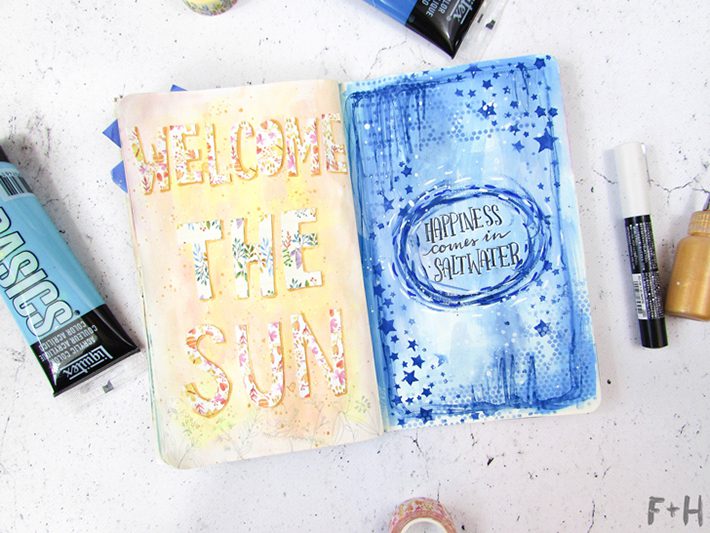 Who else is loving this summer life right now? I'm still trying to figure out how to keep the kids entertained every single day (every parent's struggle) but we have managed to find some fun in art journaling together! I love to document what is happening in life with art journal pages. These pages were the result of some fun summer journaling prompts I'm sharing over on Page Flutter today! The prompts are a great way to start creating when you're unsure of what to make. I find that some days I'm staring at a blank page with no ideas! That's where these art journaling prompts are a huge help!
Documenting your memories through art journaling might seem unusual, but it can be a great way capture the feelings, smells, sounds and ambiance of a day. Writing and photos can capture a lot, but paint, marks, splatters, doodles can augment that documentation. So many of my art journal pages are like a time capsule. When I see the page, I'm reminded of what was happening that day or the feelings I had. I love making art journal pages like these, and also ones that incorporate photos and journaling to go with. This can also be a great way to get kids documenting their lives too! I've been helping my preschoolers start their own art journals about our summer and it's been a lot of fun making those memories together too 🙂 You can find even more art journaling prompts in this post: 40 Mix + Match Art Journaling Prompts.