Girl Power Cross-Stitch Art Print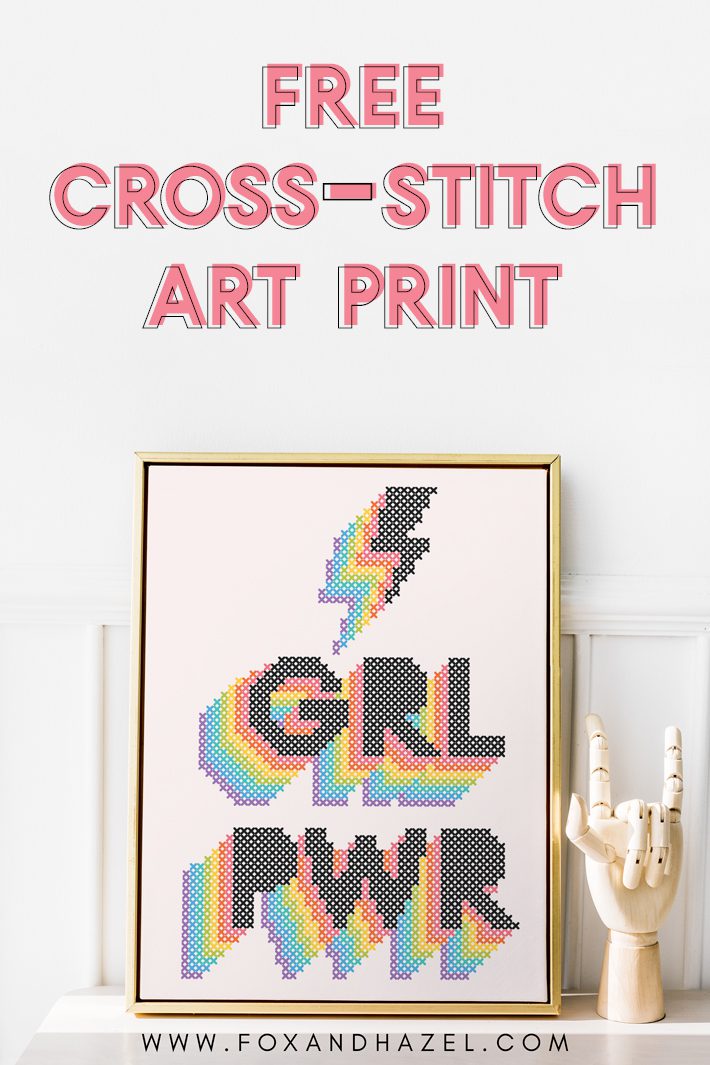 One of the earliest memories I have of crafting is learning cross-stitch. My late grandma sent me a birthday gift when I was about 10 or 11, and it was a beautiful beginner's cross-stitch book with a project. At the time, my mom also was a fan of needlework crafts and there was no shortage of thread or aida cloth to be found! Over the years I've worked on different cross-stitch projects, even as recently as a few months ago. It's not a craft I do all the time, I find I prefer it during the winter for some reason. Most of the time I will work on a project while I'm watching tv!
I see more & more people trying out cross-stitch and embroidery lately too. It's honestly a pretty rewarding activity, and I find it to be pretty straightforward (unlike knitting. I have never been able to get into knitting!) Because of my history with cross-stitch, I was inspired to create a faux cross-stitch art print! I love the look of needlework projects, whether it's cross-stitch, embroidery or needlepoint. But I know not everyone has the time/patience for a craft like that, so this is a shortcut!
This cross-stitch art print was also inspired by Women's History Month we've been celebrating. Women are amazing! I'm all about that girl power & encouraging our girls to be strong, fierce & kind. This print comes in an 8″ x 10″ size, but I also wanted to go bigger. So you can also get it in poster size (18″ x 24″) to make a BIG statement. I plan on printing it for our girls' shared bathroom so they can see it every morning! And of course, as always, both of these prints are free.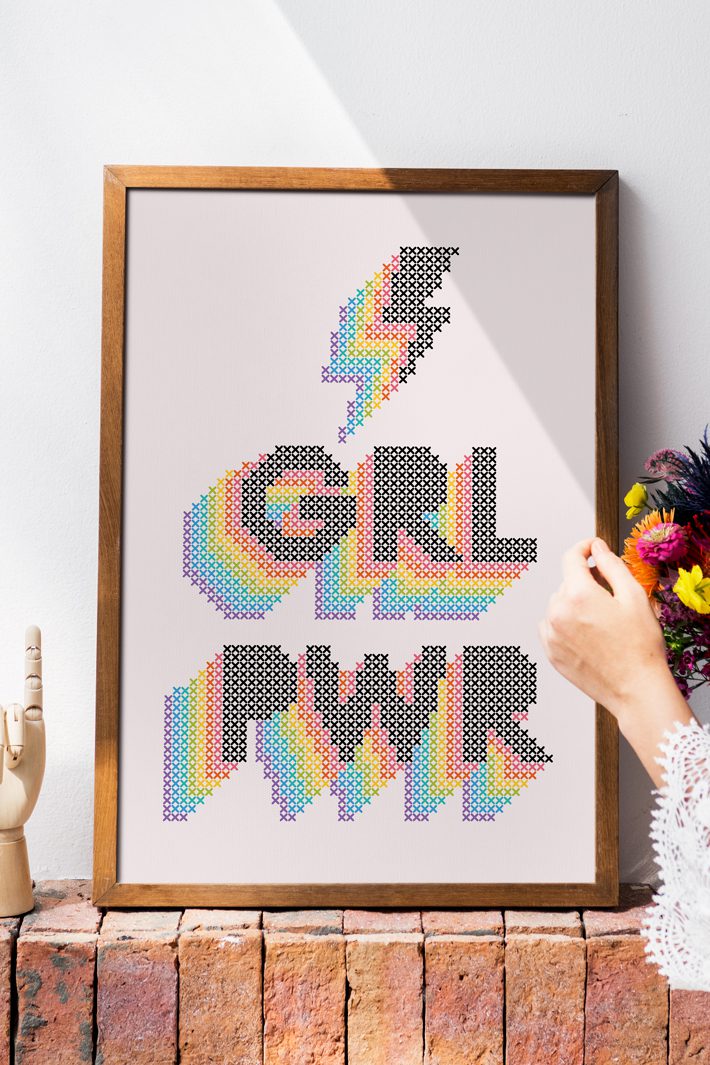 These free art prints are for Personal Use Only. Be a nice human and do not sell or re-distribute.
If you love this post, you can say thanks in one of these ways!